American actress and Captain Marvel star Brie Larson just launched her YouTube channel this week, and one of her first videos shows her playing her favorite game Animal Crossing: New Horizons.
Larson built a new island on Animal Crossing using her lovely Nintendo Switch: New Horizons Aloha edition. She answered some questions from her fans while going through the game's tutorial.
During her younger years, Larson revealed that she and her sister Milaine Desaulniers were simply obsessed with Animal Crossing and even fought for it.
"So the only way that my mom could get us to, like, slow down with this game was she had to make rules for us with it. Whoever finished her homework first," giggled Larson, "got to play first. So it was a great tool to get us to finish homework quickly."
Of Animal Crossing: New Horizon's 397 cute and cool villagers, Larson likes the orange hamster Soleil the best.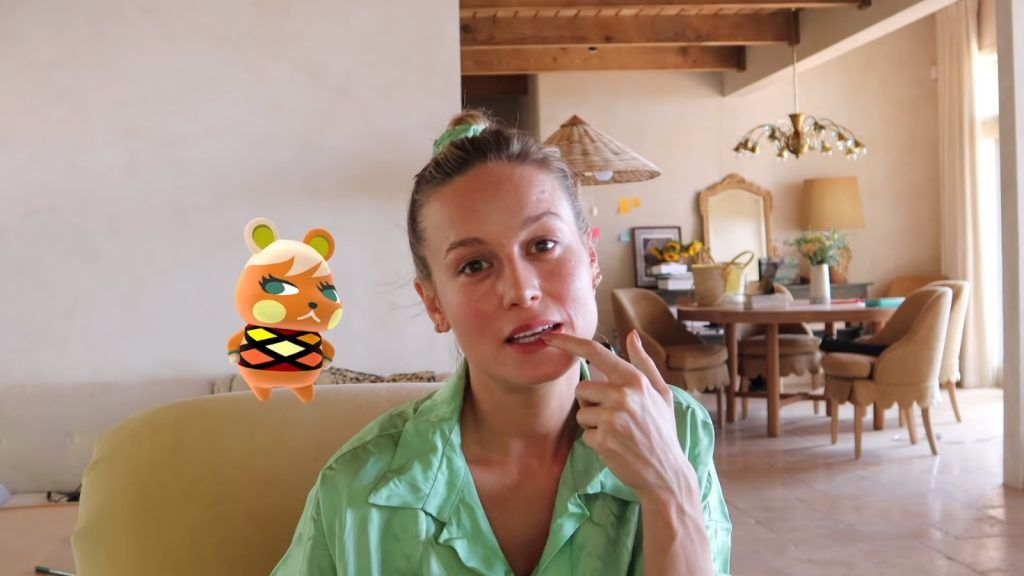 To her, Animal Crossing is more than just a game. It helped her get through tough times in her life.
"I'll just say like, games like this kind of meditative games have helped me so much," said Larson.
---
---
Additionally, the title also inspired her to start a garden in real life, something she has been tending to a lot during this quarantine season.
Larson also attempted to try out the new ACNH summer update which enables players to finally swim and dive on the ocean.
The new island featured on Larson's YouTube video is actually her second island, as she has her original progress stored on her Switch Lite which unfortunately does not work with a capture card and therefore cannot be recorded. She hopes Nintendo will release an update soon that enables data transfer from one Switch to another, as she is excited to show everyone the island that she's been working on since New Horizons' release last March.
To date, Animal Crossing: New Horizons is now the fastest-selling Nintendo Switch game of all time, with a total of over 13 million units sold during its first six weeks.
It has captured the hearts of many gamers, celebrities and fans alike, and has kept people entertained while on quarantine due to the COVID-19 pandemic.
Here is the full video of Larson's first gaming video:
READ MORE: 7 celebrities who can't stop playing Animal Crossing: New Horizons