While video games often thrust us into the midst of fantastical worlds, sometimes they also take inspiration from real life.
From the NBA 2K series to FIFA, this week's episode of Gamer's Paradise shines the spotlight on video games based on actual sports.
What's the best NBA 2K draft you can put together? The Pulse segment challenged sports journalist Jutt Sulit and content creator and caster Mikee Reyes to put together their dream draft from the NBA 2K10 to 2K20 decade.
---
---
Real-life sports and gaming overlap in Gamer's Paradise Episode 7
---
---
The duo duked it out over their respective fantasy drafts, which shaped up very differently.
While Jutt favored newer blood from the game's latest iterations, Mikee opted for players from earlier on in the decade.
Got your own draft? Let us know in the comments section on YouTube.
| | | |
| --- | --- | --- |
| POSITION | JUTT | MIKEE |
| Point Guard (PG) | S. Curry (2K20) | D. Rose (2K12) |
| Shooting Guard (SG) | K. Bryant (2K10) | M. Ellis (2K11) |
| Small Forward (SF) | K. Durant (2K13) | L. James (2K13) |
| Power Forward (PF) | D. Nowitzki (2K14) | K. Garnett (2K11) |
| Center (C) | G. Antetokounmpo (2K18) | D. Howard (2K11) |
Hero Story then featured Singaporean FIFA pro Fardhino, who took viewers behind the scenes of FIFA's competitive environment.
"The esports experience for FIFA is basically like a football match," he said. "It's virtual football and everyone is incredibly passionate."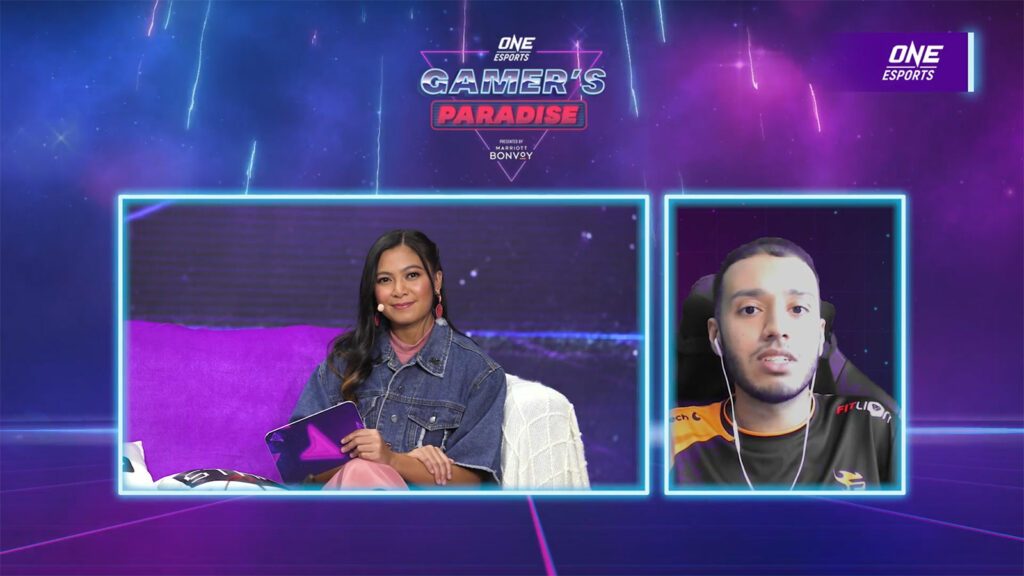 Growing up, his father was a huge football fan, said Fardhino, who currently plays for Team Flash. "He watched all of the Liverpool games, so naturally I watched them with him," he recalled.
"And then one day, my parents got me a PlayStation 2 for my birthday. And since I'm also a Liverpool fan, I got to play with my idols on FIFA. That's how I fell in love with the game. I've been playing it since I was 6."
His preparation for tournaments looks a lot like most esports pros, boot camping with his teammates ahead of the competition.
To wrap up the episode, Jutt and Mikee returned for House Party, where they put their sharpshooter skills to the test with miniature basketballs in The Kobe Challenge.
Gamer's Paradise airs every Monday on ONE Esports' social channels, including Facebook, Twitch, YouTube, and AfreecaTV at 8.30 p.m. GMT+8.
READ MORE: Super Junior's Heechul gaming origins: 'It's the oldest hobby I have'