Gacha games have become increasingly popular over the years, with millions of players worldwide drawn to the thrill of the unknown and the excitement of collecting rare and powerful units or items.
For many gacha gamers, the ultimate goal is to obtain SSRs — the rarest and most valuable items in these games.
In Honkai Star Rail, a turn-based role-playing game set in the HoYoverse universe, SSRs are the ultimate rarity level, equivalent to a 5-star rating. Players, also called Trailblazers, can acquire 5-stars in the form of Light Cones or characters in warp banners, the game's gacha aspect. There are numerous starting 5-star characters in the game — seven, to be exact.
As with any other gacha game, getting these 5-star characters can be challenging and often requires a lot of time and effort. What if we told you that you could get one of them for free, and to your own liking?
How to get your free 5-star character in Honkai Star Rail: Requirements, instructions
To get a 5-star for free, you need to spend 300 Warps first in HSR's Stellar Warp, also known as the permanent banner.
Log in to your Honkai Star Rail account.
Complete the tutorial until the warp system unlocks.
Go to the permanent banner "Stellar Warp."
Make a total of 300 warps.
After doing so, go to "Additional Rewards" in the bottom right corner of the banner to claim the free 5-star character of your choice.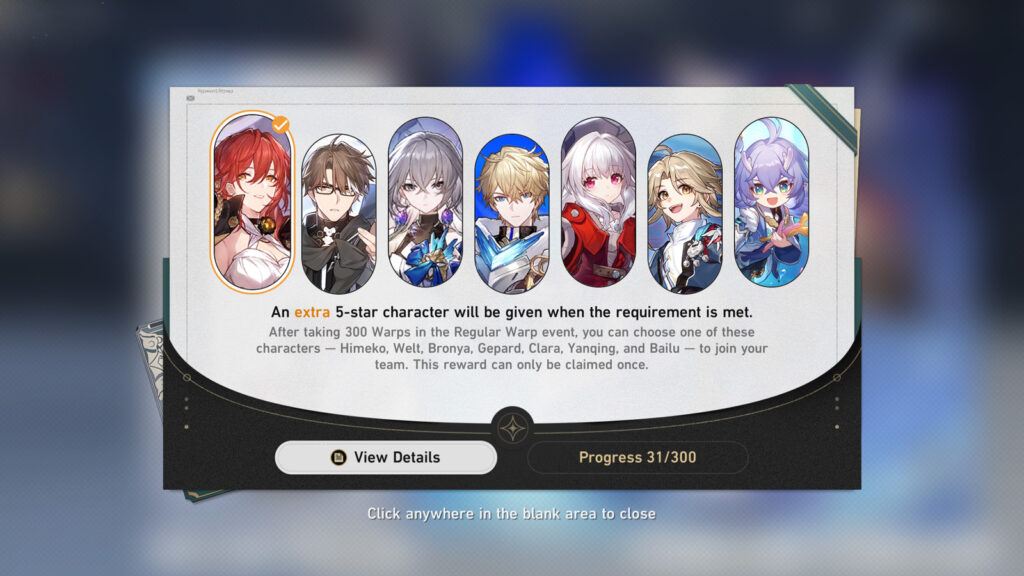 Note that you don't have to pull 300 times all at once. You can make warps over time, and the total number of warps will add up until you reach 300. If you don't have enough Star Rail Special Passes to do more warps, you can still get the free 5-star by making more warps in the future.
To check your progress, simply go to "Additional Rewards" in the Stellar Warp banner.
You can only claim this reward once, so choose wisely which 5-star character you're going to add to your party.
5-star characters you can get for free in Honkai Star Rail available at launch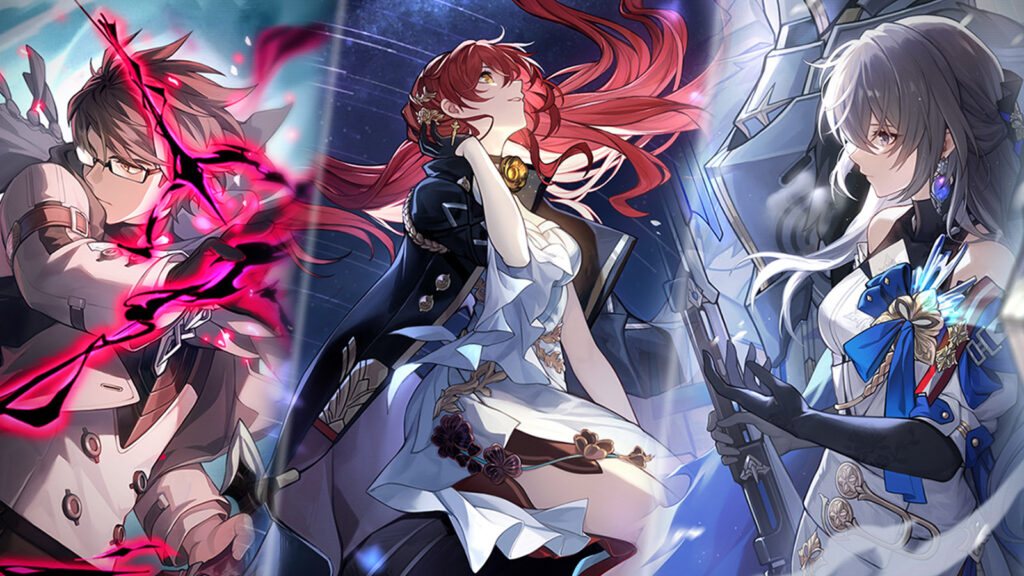 | | | |
| --- | --- | --- |
| CHARACTER | COMBAT TYPE | PATH |
| Bailu | Lightning | The Abundance |
| Bronya | Wind | The Harmony |
| Clara | Physical | The Destruction |
| Gepard | Ice | The Preservation |
| Himeko | Fire | The Erudition |
| Welt | Imaginary | The Nihility |
| Yanqing | Ice | The Hunt |
Here is the full list of 5-star and 4-star characters in HSR.
Follow ONE Esports on Facebook for more Honkai Star Rail news, guides, and highlights.
READ MORE: Exclusive: Genshin Impact players will enjoy these aspects of Honkai Star Rail — and more, says HoYoverse