Rise up, Souls fans!
FromSoftware presents a new Souls-like experience with Elden Ring. In collaboration with fantasy novelist George R.R. Martin, the new title will be a mix of vast open-world exploration and the company's trademark gameplay.
Here's everything you need to know about Elden Ring, including its story, gameplay, trailer, release date, classes, and what platforms it can be played on.
---
What is Elden Ring?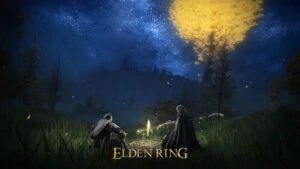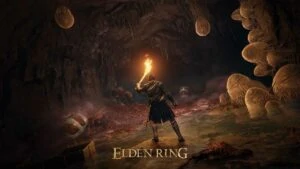 Elden Ring is an upcoming action RPG developed by FromSoftware and published by Bandai Namco Entertainment.
Director Hidetaka Miyazaki teamed up with "A Song of Ice and Fire" author George R. R. Martin to flesh out the story and setting of the new title.
The game takes place in the Lands Between after the destruction of the titular Elden Ring. The Ring's remaining shards, also known as the Great Runes, are now held by the demigod offspring of Queen Marika the Eternal.
Entering the realm as the Tarnished–exiled beings from the Lands Between–players will attempt to restore the Elden Ring by collecting the Great Runes from the demigods.
---
Gameplay features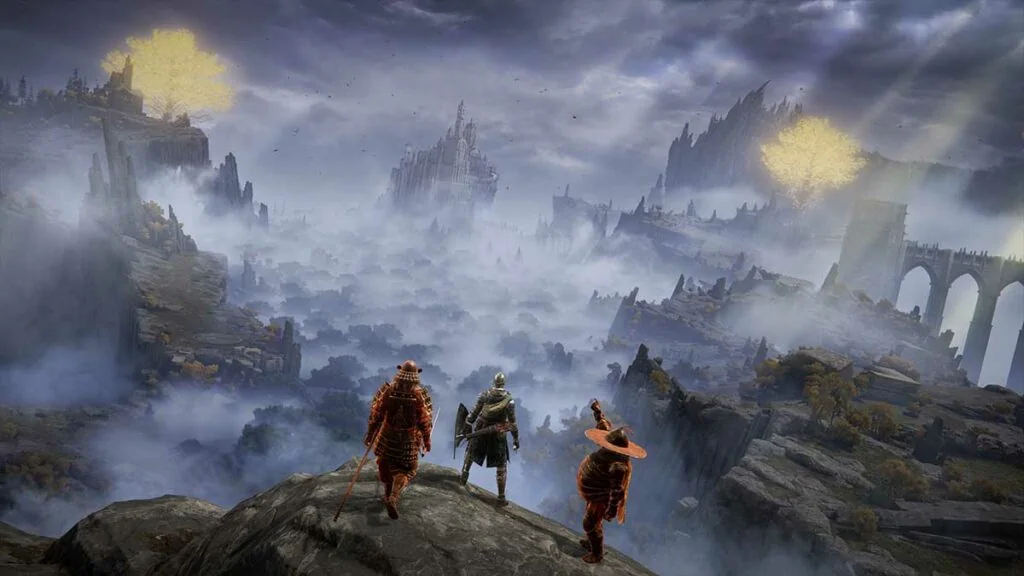 The action RPG provides an open-world experience with six main areas to explore. Miyazaki confirmed that the game does have a linear route for the story, but players can freely explore on their own.
Similar to other FromSoftware titles, you can create your own character and define your playstyle with a wide variety of weapons and magical abilities. Rather than unlocking new moves through a typical skill tree, players unlock new skills through exploration.
Diehard Souls fans can expect a lot more emphasis on open-world exploration. While it might be daunting to traverse the Lands Between, FromSoftware will introduce a new Spectral Steed and fast travel system to make your journeys worthwhile.
The game also allows players to team up and take down powerful enemies in a multiplayer co-op mode.
---
---
Playable classes
FromSoftware teased eight classes that you can choose from. Here's the full list of classes so far and their official descriptions:
| | |
| --- | --- |
| CLASS | DESCRIPTION |
| Astrologer | A scholar who reads fate in the stars. Heir to the school of glintstone sorcery. |
| Bandit | A dangerous bandit who strikes for weak points. Excels at ranged combat with bows. |
| Confessor | A church spy adept at covert operations. Equally adept with a sword as they are with their incantations. |
| Hero | A stalwart hero, at home with a battleaxe, descended from a badlands chieftain. |
| Prisoner | A prisoner bound in an iron mask. Studied in glintstone sorcery, having lived among the elite prior to sentencing. |
| Samurai | A capable fighter from the distant Land of Reeds. Handy with katana and longbows. |
| Warrior | A nomad warrior who fights wielding two blades at once. An origin of exceptional technique. |
| Vagabond | A knight exiled from their homeland to wander. A solid, armor-clad origin. |
Release date of Elden Ring
Elden Ring will be out on February 25 on PlayStation 5, PlayStation 4, Xbox One, Xbox Series X/S, and PC platforms.
Follow ONE Esports on Facebook for more gaming news, guides, and highlights.
READ MORE: Elden Ring PC system requirements: Minimum and recommended specifications