Minnesota Timberwolves center Karl-Anthony Towns is one of the NBA's best-known gamers and a self-proclaimed "Xbox guy." Over the weekend, Xbox rewarded the young NBA All-Star for his loyalty.
Xbox debuted a new YouTube series last weekend called Signature Rigs, where their team builds a custom gaming PC to match their guest star's personality. Think mid-2000s MTV's Pimp My Ride, except for notable celebrity gamers.
Spurred on by series host Justine "iJustine" Ezarik, KAT gave a wishlist of key features that his signature machine should have. Looking for an upgrade over his current 1080p system, he asked for a machine that can easily handle 4K graphics and has the maximum amount of RAM.
He also asked for stylistic touches like RGB lighting, his jersey number 32, and an emblem of a big cat — inspired by his "KAT" nickname — to be added onto the final design.
Behind the expertise of renowned tech YouTuber Austin Evans, Signature Rigs put together a monster machine nicknamed, "The Wildkat." The final product was a massive rig, complete with a basketball-inspired spherical chrome cage that actually rotates around the PC's components.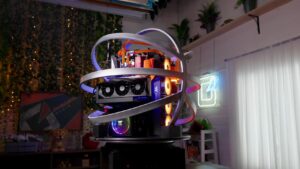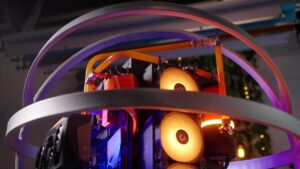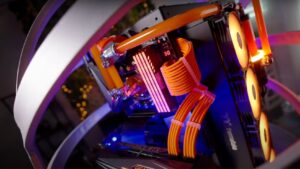 ---
---
KAT's Signature Rig is powered by the class-leading AMD Ryzen 9 3950X CPU with the graphics load shouldered by the latest NVIDIA GeForce RTX 3090 GPU. It features a custom water-cooling system with a 480mm radiator.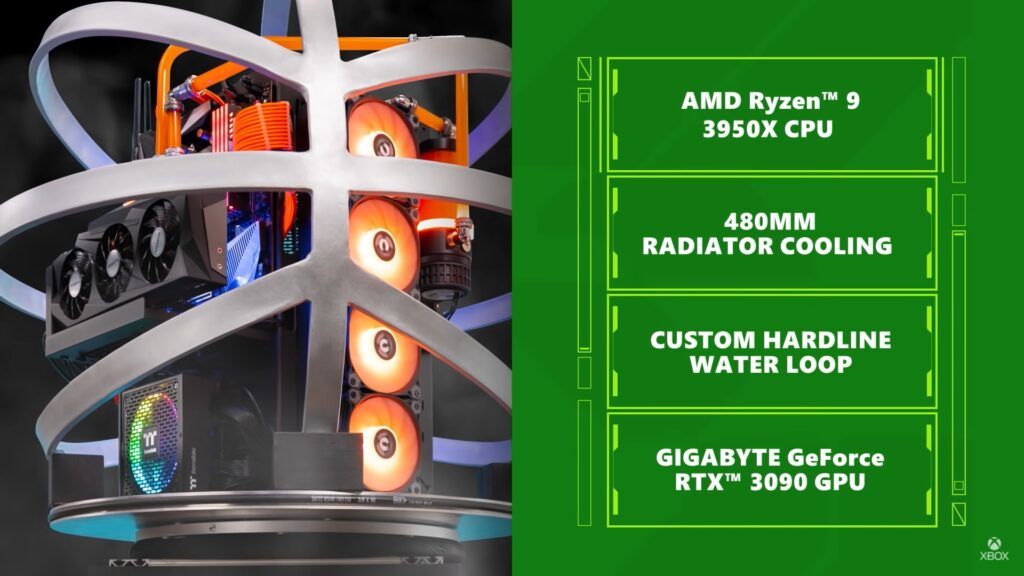 Evans revealed on his YouTube channel that the inaugural Signature Rig cost US$20,000.
The Wildkat was also preloaded with a diverse selection of games available on Xbox Game Pass, including Sea of Thieves, a title that the NBA pro specifically requested.
"I play a lot of first-person shooters, I play a lot of sports games… I really play everything," KAT said when asked about the types of games he plays most often. "A gamer doesn't hold himself to just one type of game."
A special addition in The Wildkat's pre-included game library was Streets of Rage 4. The game holds a special place in KAT's heart as the franchise's original release was a game that he and his late mother bonded over during his youth.
"Me and my mom bonded a lot [over video games]," KAT shared. "We used to play Streets of Rage all the time on the Sega Genesis."
KAT's mom, who he described as "a low-key gamer," passed away earlier this year due to COVID-19.
Watch the whole episode below and check out Evans' detailed breakdown of the build on his channel.
READ MORE: Microsoft gifted Snoop Dogg an Xbox Series X fridge for his birthday