A new mobile game called "Attack on Titan Brave Order" was officially announced on September 9 by game developers Enish, and will be available worldwide on Android and iOS platforms.
The mobile game is based on the popular anime Attack on Titan, and promises to deliver an online multiplayer RPG experience.
Fans can look forward to joining the Survey Corps alongside protagonists Eren Yeager, Mikasa Ackerman, and captain Levi Ackerman and work with fellow players to take down the titans.
---
---
Attack on Titan Brave Order mobile game will be an immersive RPG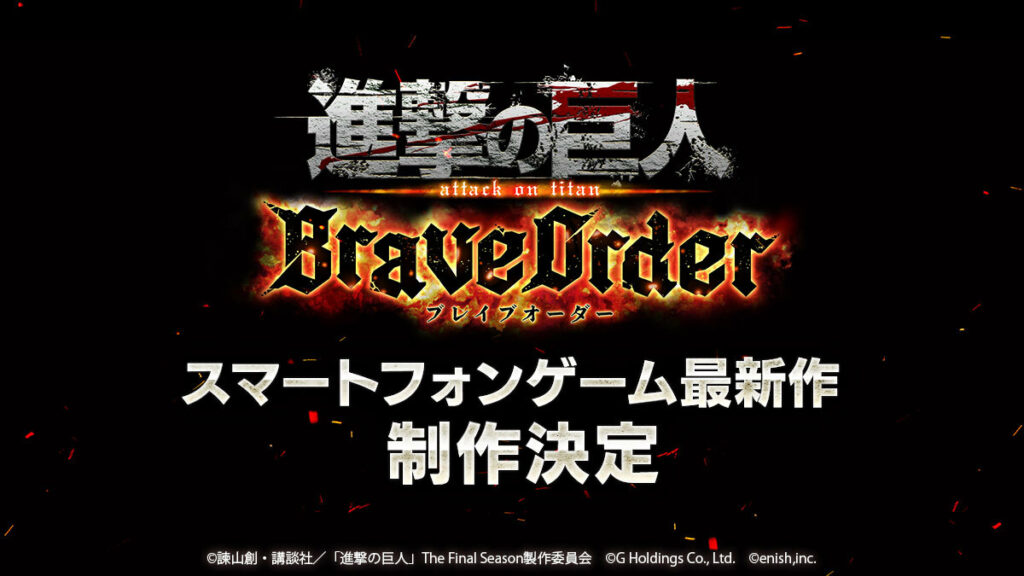 Those who appreciate the voice acting work that went into the anime can also look forward to more original recordings from the same cast in Attack on Titan Brave Order.
In conjunction with the launch, multiple giveaways will be happening during this campaign period on the official Attack on Titan Brave Order Twitter account. The first offers a signed Attack on Titan Season 1 Blu-ray Box by voice actors Yuki Kaji (Eren) and Yui Ishikawa (Mikasa).
The mobile game is still currently in development, and no further details on its release date have been announced.
Attack on Titan is a manga and anime series set in an apocalyptic world that pits humans against giants. These enormous humanoids feed on humans, and constantly threaten the safety of civilization. The story follows Eren Yeager on his quest to defeat these titans against overwhelming odds.
Follow Attack on Titan Brave Order on Twitter to take part in the giveaways, and bookmark its official website for the latest updates.
READ MORE: The Free Fire x Attack On Titan collaboration is the anime crossover we've been waiting for