Fried chicken chain KFC has jumped on the Animal Crossing hype by opening an official virtual branch inside Nintendo's highly-popular game.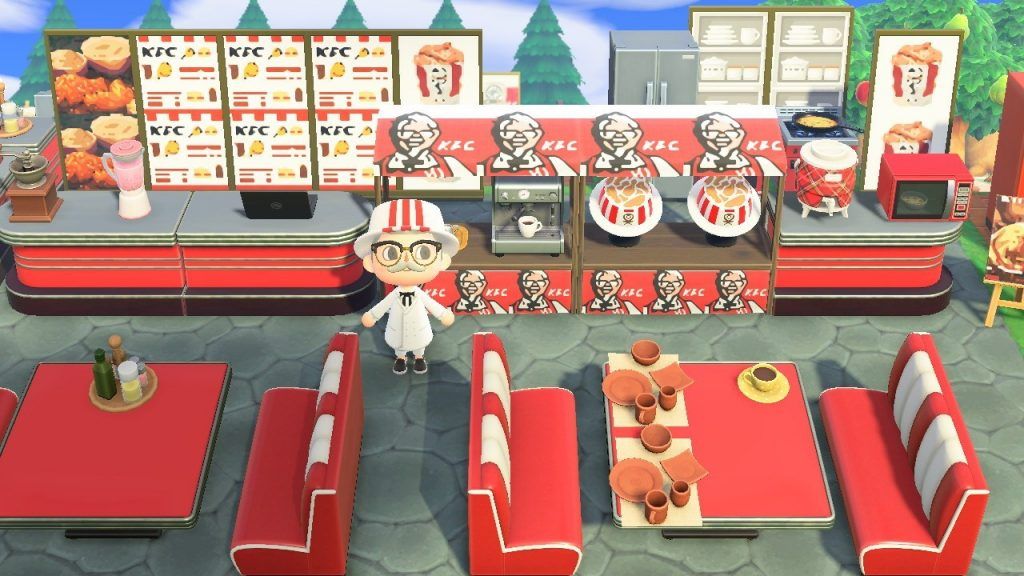 The virtual KFC restaurant in Animal Crossing: New Horizons adorns the brand's distinctive red, white, and black colors — from the flowers, chairs, tables, down to the lights and counters.
It features many fan favorites, like Twisters, pastas, and of course their signature fried chicken.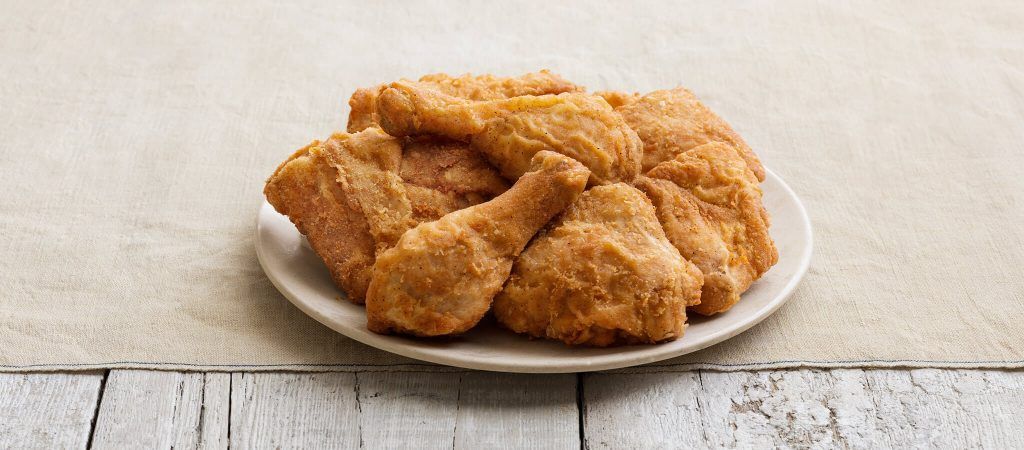 A special part of the island has also been terraformed to spell out KFC, with each letter filled with beautiful red blooms.
To top it all off, the fast food restaurant's iconic white-haired founder Colonel Harland David Sanders can be seen roaming around the island.
---
---
Anyone who spots Colonel Sanders in his classic outfit will get a chance to bring home an eight-piece bucket of KFC's world famous chicken in real life.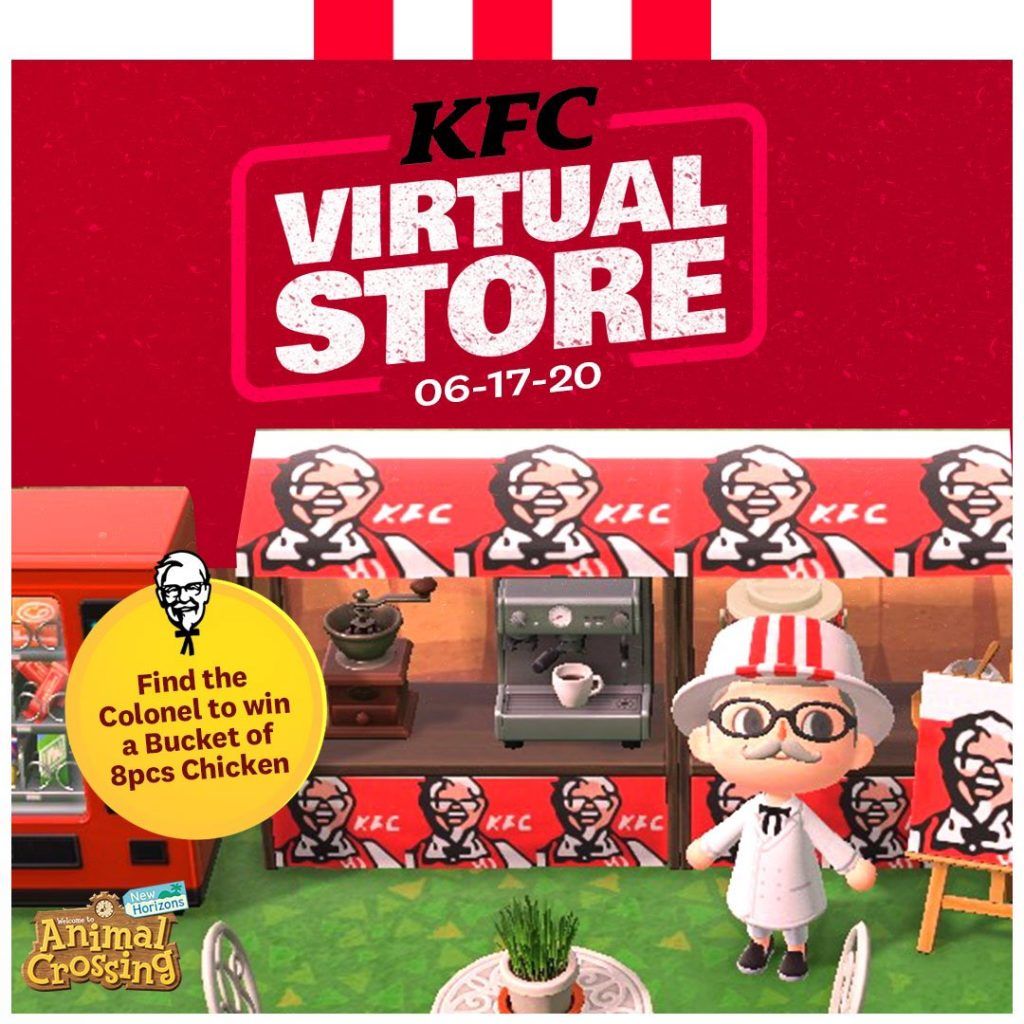 The KFC island tour will run for five days from June 17 to June 22, and is only available for Animal Crossing players in the Philippines. A link will be posted on KFC Philippines' social channels with the daily Dodo code.
The fast food restaurant also revealed that they are working on the first-ever KFConsole, a brand new, bucket-shaped gaming system. What's unique about this console is its chicken chamber, where players can warm up and stash their poultry snacks.
The KFConsole features cross-platform capability, and runs on True 4K with 120 FPS frequency.
It's planned release date is on November 12, the same time when Sony's PlayStation 5 and Microsoft's Xbox Series X will compete in the highly competitive console market.
Surprisingly, KFC isn't new to the gaming scene. They did a collaboration with mobile MOBA Arena of Valor, and had even released their own Steam game.
READ MORE: This game will let you date KFC's Colonel Sanders