What does Animal Crossing: New Horizons have in common with the demon-infested FPS, Doom Eternal?
Nothing, you're probably guessing. Except that the two games share the same release date: March 20, 2020.
In a wholesome show of community spirit, members of each fandom have started making fan art celebrating their shared anticipation of the big day.
---
---
Animal Crossing and Doom fans team up to celebrate their favorite games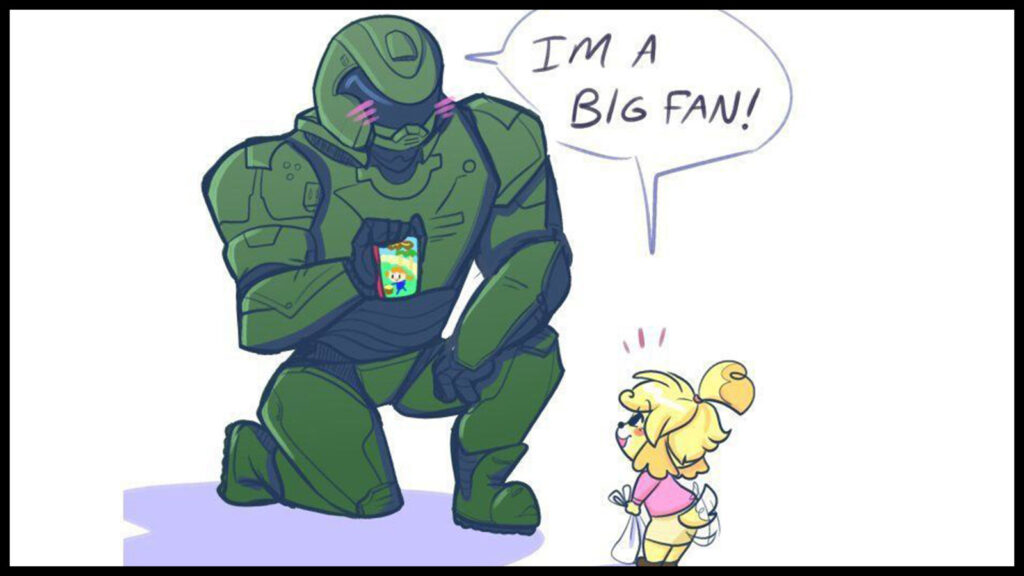 It all started with a Reddit post by u/Genkiz-_, who reached out to the Animal Crossing subreddit all the way from the Doom community.
He shared u/rakiat97's fan art of Doomguy showing off his own copy of New Horizons to the franchise's beloved dog character, Isabelle. The two even exchanged compliments.
Thus started the most unlikely crossover in video game history, as artists on both sides created their own Animal Crossing x Doom masterpieces.
During New Horizon's Nintendo Direct announcement in February 2020, fans noticed that Isabelle likes to keep a drink at her office desk. Artist Philtomato added the small detail to his own crossover, drawing the secretary dozing off with a bottle of Nook Daniels by her side. Doomguy was kind enough to offer her a blanket.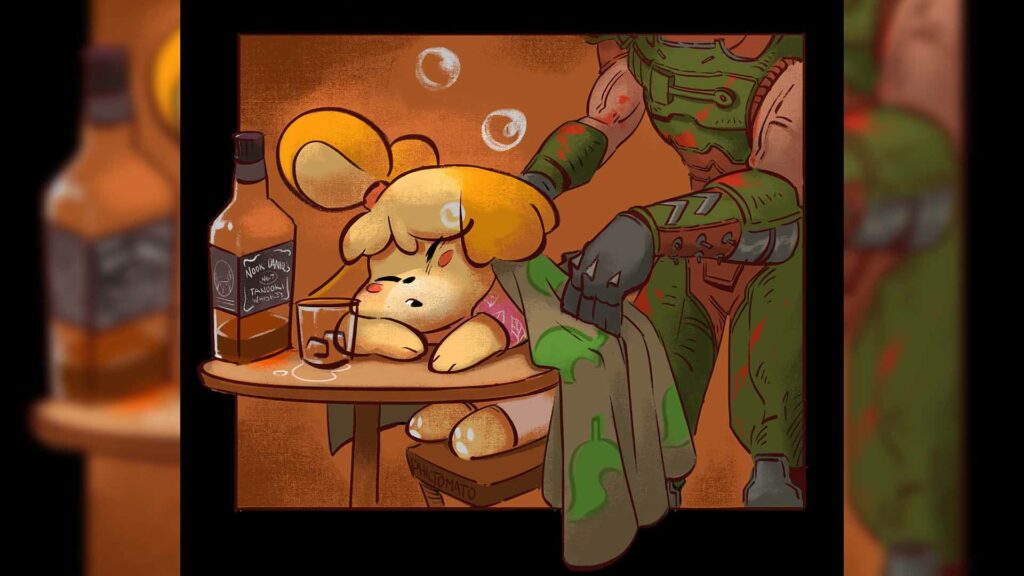 While the two franchises might be drastically different in playstyle, fans depicted the two unlikely friends checking out each other's games.
As the Doom Slayer runs around his island catching butterflies, Isabelle is gunning down the undead and cracking demon skulls with her hands.
Pretty hardcore for a Shih Tzu.
Animal Crossing: New Horizons is available on Nintendo Switch.
DOOM Eternal is available on PC, Xbox One, Xbox Series X/S, PlayStation 4, PlayStation 5, and Nintendo Switch.
Follow ONE Esports on Facebook and Twitter for more gaming news and stories.
READ MORE: The new Animal Crossing Nintendo Switch is one of the best-looking consoles ever made