Fortnite continues its Zero Crisis timeline with an all-new sixth season that will focus on a primal theme. With the Season 6 Battle Pass giving fans its usual rotation of exclusive skins, Fortnite also introduces Lara Croft of the classic Tomb Raider franchise as a playable character in the battle royale.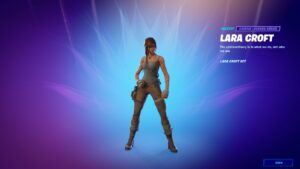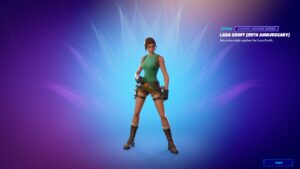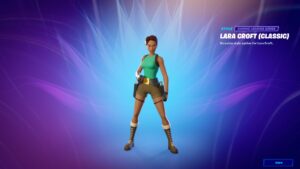 Lara Croft appears as the level 15 unlockable skin in the Battle Pass and is part of the Gaming Legends series of skins, joining the likes of Kratos from God of War and Ryu and Chun-Li from Street Fighter.
---
---
For more diehard fans of the Tomb Raider, Lara Croft has two unlockable style options to hone into your favorite version of her: the 25th Anniversary version that features her iconic double pistols and the Classic version that brings back Lara's defining style from the 90s.
You can now purchase the Fortnite Season 6 Battle Pass for 950 V-Bucks.
READ MORE: Every clue that Brazilian football star Neymar Jr. is coming to Fortnite