The second season of Fortnite Chapter 2 is just a few days away, and Epic Games is already making sure we're all talking about it.
In typical Fortnite fashion though, everything is clouded in mystery and indecipherable teasers.
Case in point: Digital ad boards have been flashing the Fortnite logo with a bunch of text covered by gold streaks in various locations worldwide. Curiously, a phone number is conspicuously left for all to see.
Here's the one spotted in Brazil:
Of course, fans didn't miss a beat and called the number. On the other line were even more cryptic messages that only said "Yes sir", "The agents were called", and "Card to access the safe purchased".
Japan's teasers appear to be taking an even more bare-bones approach, showing just the logo against an empty black backdrop:
---
---
Fortnite's social media channels have also followed suit. Profile photos and page headers on Facebook and Twitter now tease golden elements, as well.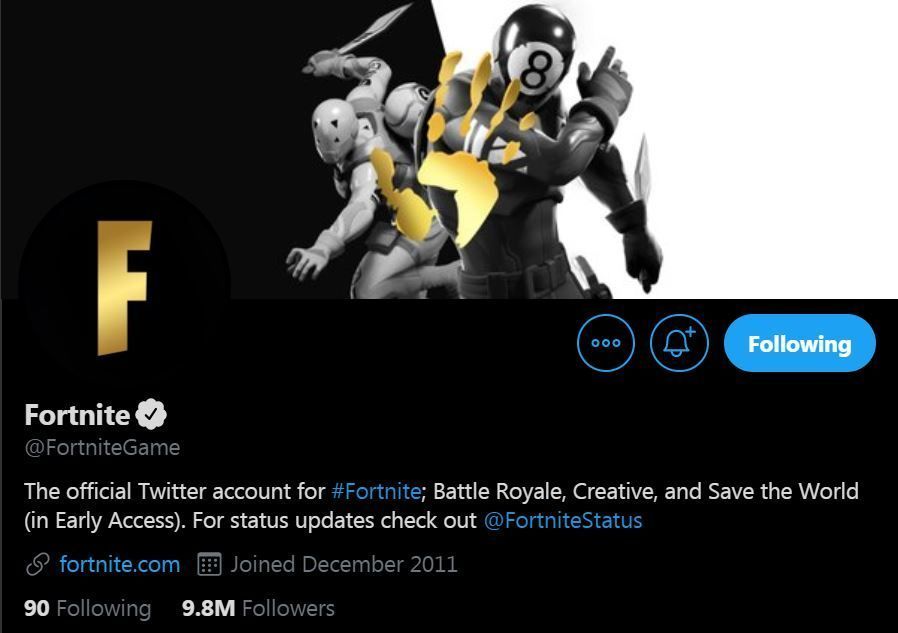 Epic Games might actually have been teasing us as early as late January, when the Season 2's delayed launch was first announced. At the time, the big news was all about Fortnite's updated Chaos physics engine.
Looking back at the community update though, it appears that Epic may have already left a cheeky clue hidden in plain sight. Take a look at how they redacted crucial descriptions of Season 2 using gold bars in the excerpt below.

From now until Season 2 launches on February 20, all we can do is wait for more clues. Epic is probably just getting started with the Season 2 teasers, after all. We might as well just sit back and enjoy the show.
READ MORE: Fortnite's v11.50 patch brings back the Launch Pad and introduces new Chaos physics system