The trailer for Book two of DOTA Dragon's Blood dropped during TI10, and it's chock full of teasers!
Some of the more obvious ones include Lina making her debut, and what looks to be a huge attack of Dragons.
The usual gang of Mirana, Davion, Marci, and Fymryn are all there too, but their destinies have driven them elsewhere, it seems, after Book One's finale.
There were also a lot of subtle teasers sprinkled throughout the two-minute trailer that most viewers probably missed. Here are all the teasers we could find in DOTA Dragon's Blood Book two.
Warning! Spoiler alert: If you haven't seen DOTA Dragon's Blood, you may want to click away from this article as it contains major spoilers from Book One.
---
Mirana becomes leader of the Dark Moon Order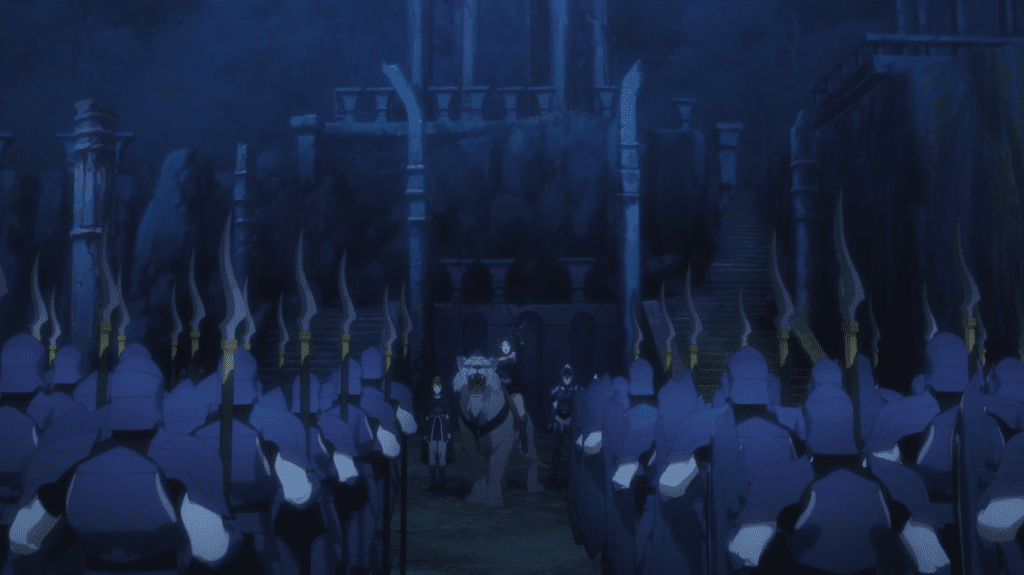 Just like she promised during the Book One finale, Mirana takes over Luna's duties as leader of the Dark Moon Order. During the trailer, we see her in multiple scenes standing before and leading the Order. Don't worry, Marci is there alongside her too.
Keep in mind that Mirana and Davion were separated during the Book One finale, and the two of them are never seen together in the Book Two trailer either.
Knowing this, there will probably be a lot of time spent on Mirana's character development.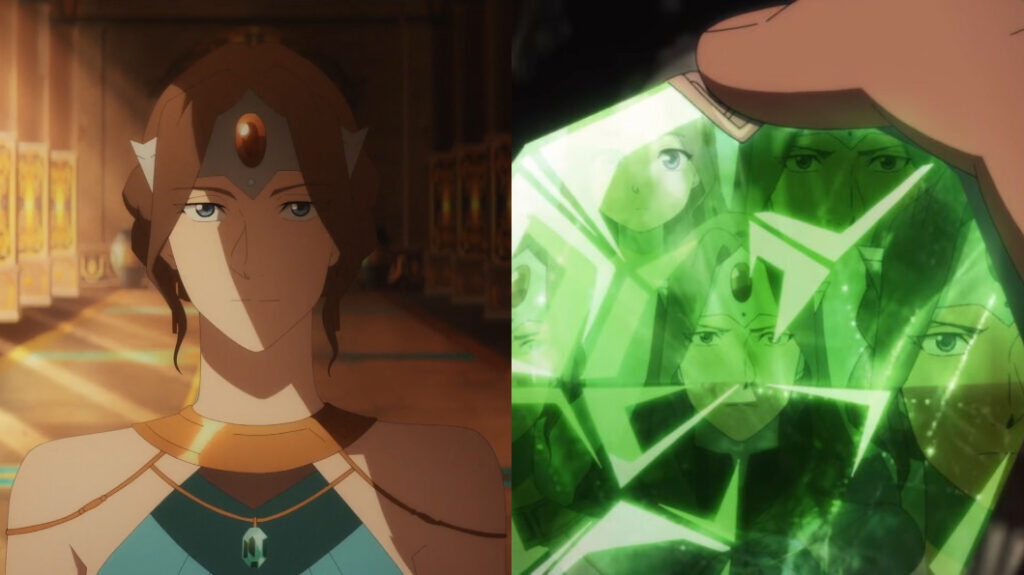 We're also going to learn more about Mirana's past in Book two
Only eagle-eyed fans will remember the shopkeeper in Book One and the Gem of True Sight after seeing this scene of Mirana in the latest trailer.
According to Mirana's official lore, she was born to a royal family and was next in line for the Solar Throne. However, she gave everything up just to submit herself to Selemene, who in turn gave her the title Princess of the Moon.
Upon reading the words Solar throne, could this mean that Mirana is supposed to be the queen of the Sun?
Just based off Mirana's appearance and the environment here, we may actually find out why she left everything behind to follow Selemene. Exciting times ahead for Mirana fans!
---
Marci won't just be Mirana's "storyless" sidekick in Book Two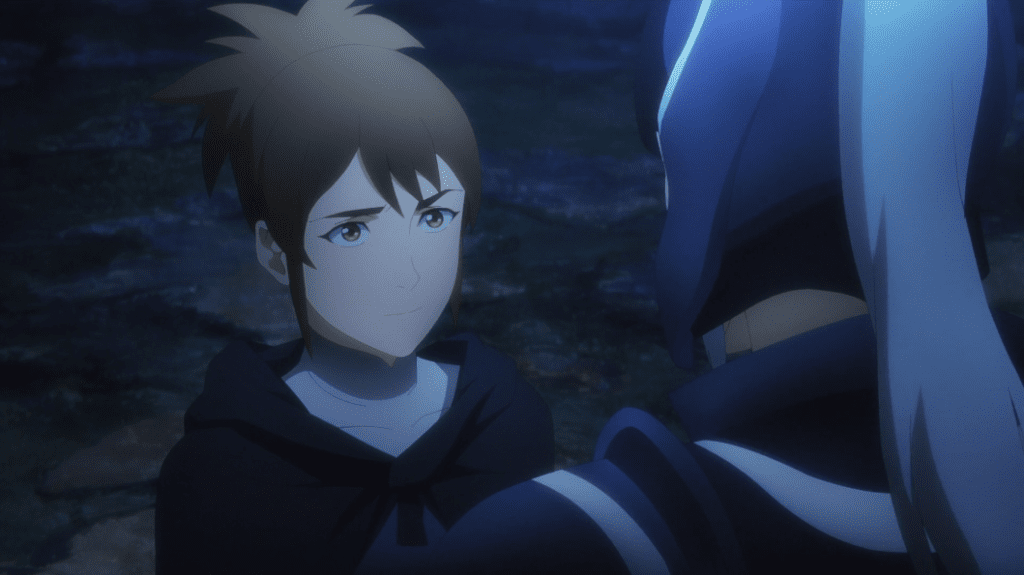 Everyone has been begging for Marci's backstory and it looks like we might've been heard.
Executive producer and the creator of DOTA Dragon's Blood, Ashley Edward Miller, tweeted himself that fans will learn a lot more about Marci in the upcoming season!
Looks like Marci has superpowers after all
Though the newest trailer gave us no teasers on Marci, fans have a little more to theory craft with after Valve announced her as Dota 2's newest upcoming playable hero.
In her hero announcement trailer, we see Marci going ham on some Dire creeps as her eyes and hands glow yellow.
Yes, our girl has some wicked sick melee powers!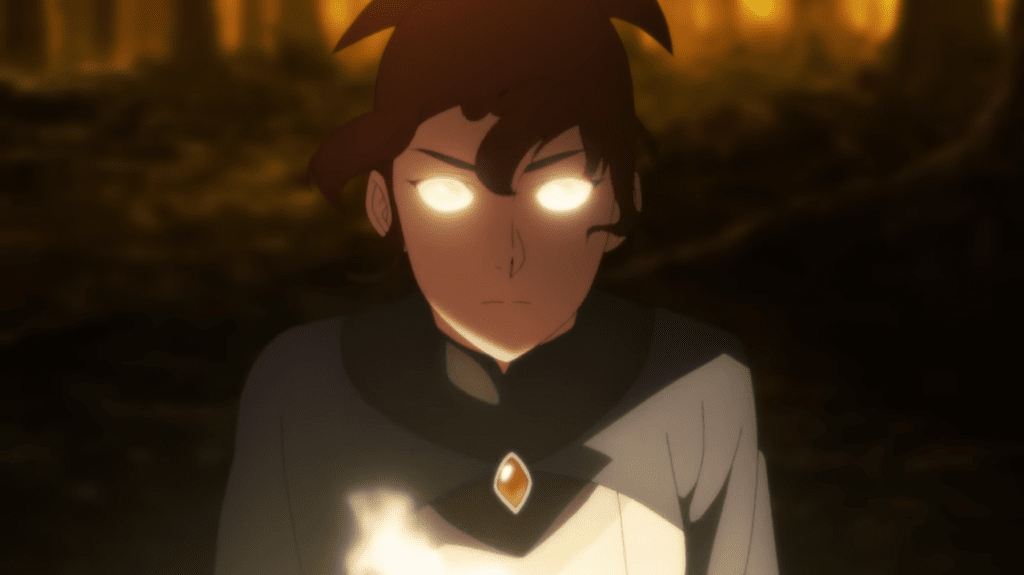 We knew Marci was strong in Book One, but she seemed pretty ordinary otherwise. Easily knocking out what looks like a Hellbear Smasher in the tail end of her trailer, unless we missed something in Book One, perhaps we'll find out where Marci gets her powers in Book Two.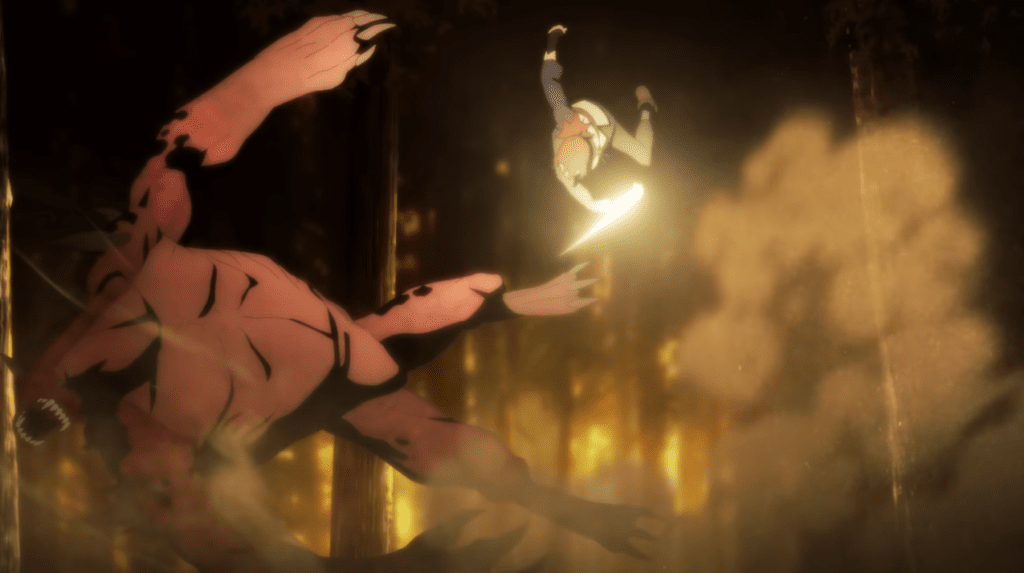 ---
Davion struggles to earn Slyrak's favor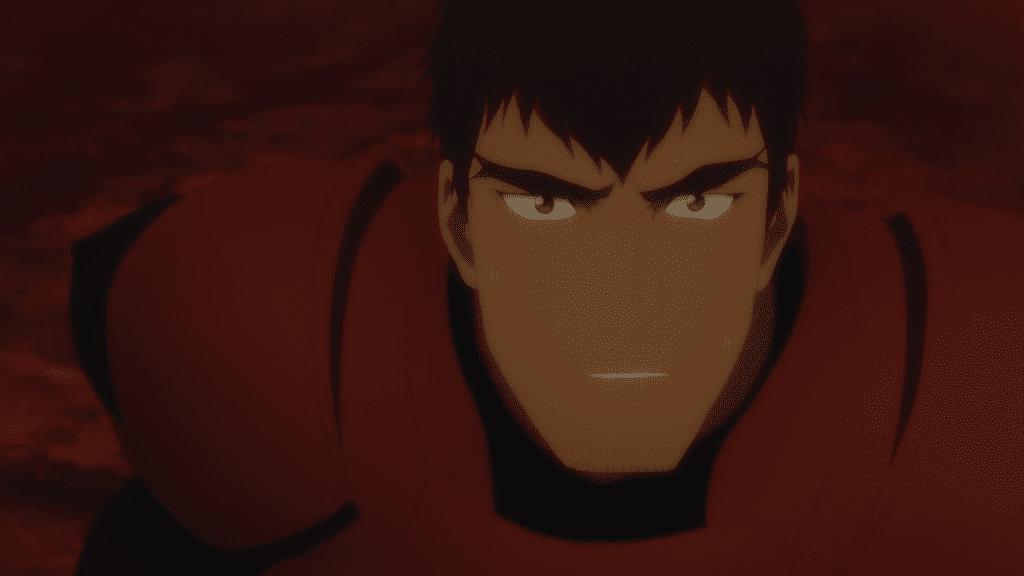 It doesn't look like things get any easier for Davion as we actually see very little of him during the DOTA Dragon's Blood trailer.
Seeing as how Slyrak got more screen time than Davion during the trailer, could this be teasing the Eldwurm trying to completely take over Davion's body? Maybe.
When will Davion and Mirana be reunited?
What was surprising though, was that we never saw Davion reunited with Mirana, especially after how much time they spent with each other during Book One. The two of them even share a kiss for god's sake.
Either they're saving their reunion for when the show airs or they meet again at a critical moment in the storyline. Whichever it is, it better be good!
---
Lina, the Slayer enters the fray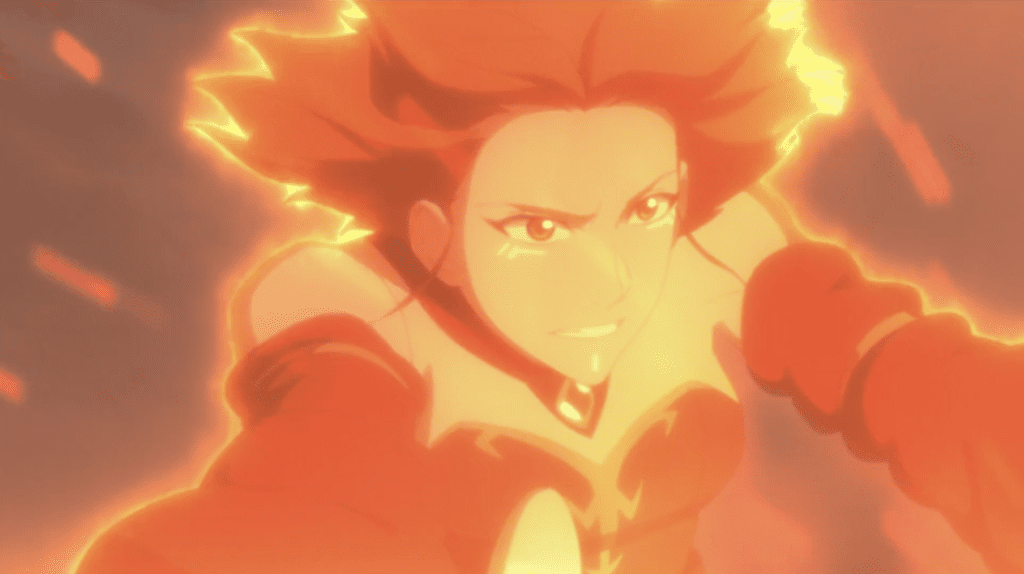 It looks like Lina is going to play a big part in Slyrak's storyline this season as we see the two facing off against one another.
We only catch a moment between Lina and Slyrak, but it's clear that Lina may be the key to freeing the Eldwurm's grip on Davion's soul. If you've forgotten from Book One, it gets increasingly difficult for our Dragon Knight to revert back to himself when he transforms.
---
---
Fymryn and the Lotuses of Mene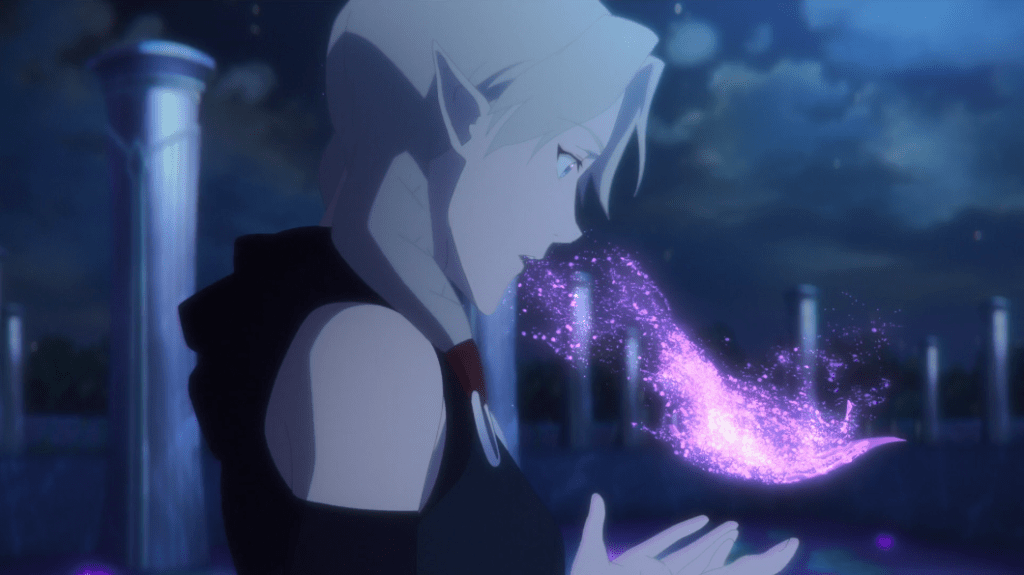 The story behind the Lotuses didn't die with Book One. They're still here and clearly a big plot point for Fymryn in DOTA Dragon's Blood.
She seems to be able to see some kind of visions whilst handling the lotuses, and they're dark ones at that.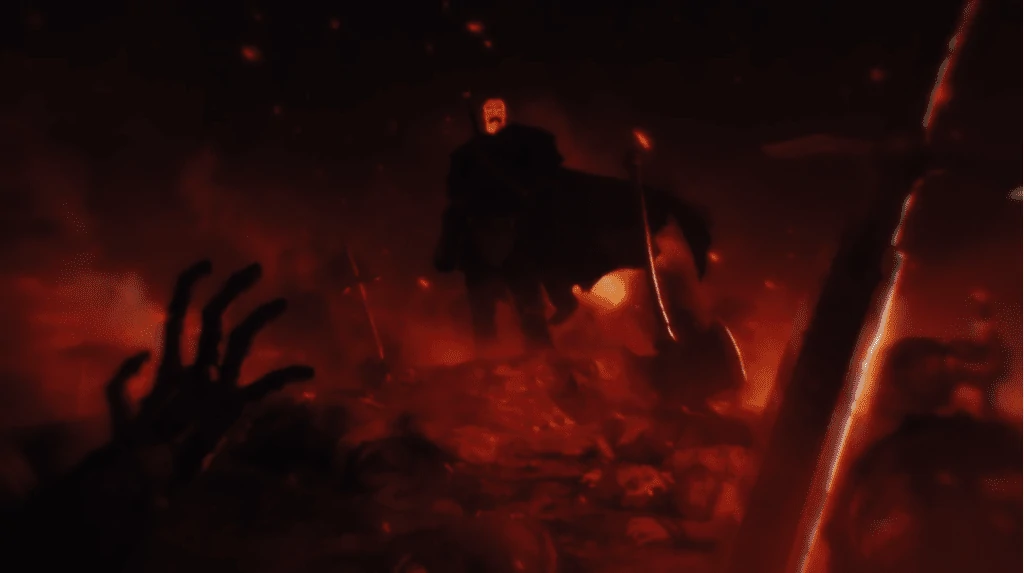 Are Fymryn's visions introducing the Dire Ancient?
Kaden stands in a field oozing with death and decay. His eyes shine the same shade of green as those under Terrorblade's will.
We may even see the Dire Ancient play a bigger role this season since this scene looks very similar to Mirana's encounter with the crazed zombies in Book One.
Right now we still don't know if this is a vision of the future, Fymryn's interpretation of what's to come, or a scene to throw us off. You can't tease too much in the trailer, right?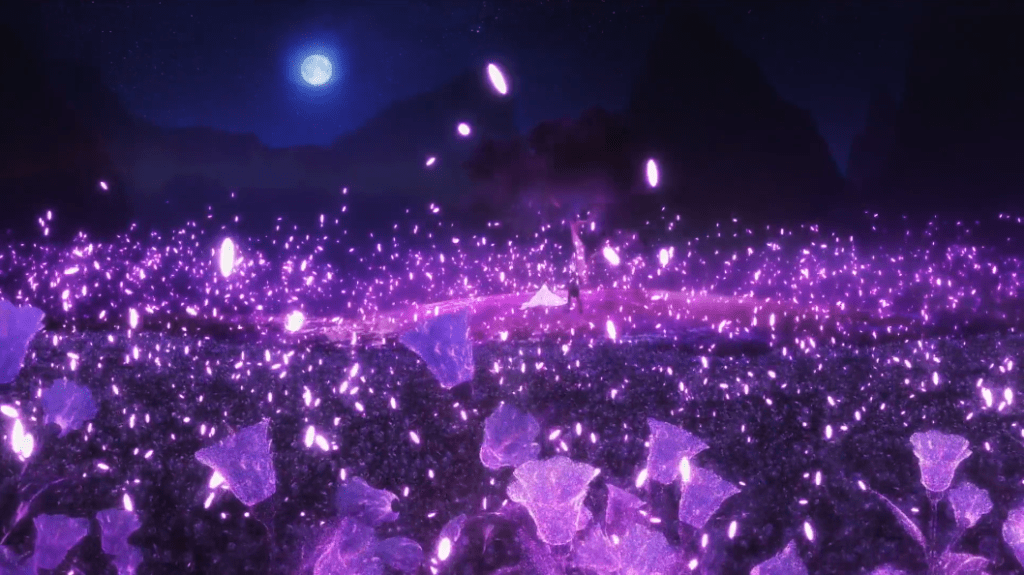 We also have this scene where we see Fymryn and Selemene together in a field of flowers under a full moon. Keep in mind these aren't the Lotuses of Mene, but rather the same flowers we see in Filomena's Book when she was still alive.
---
The Dragons are at war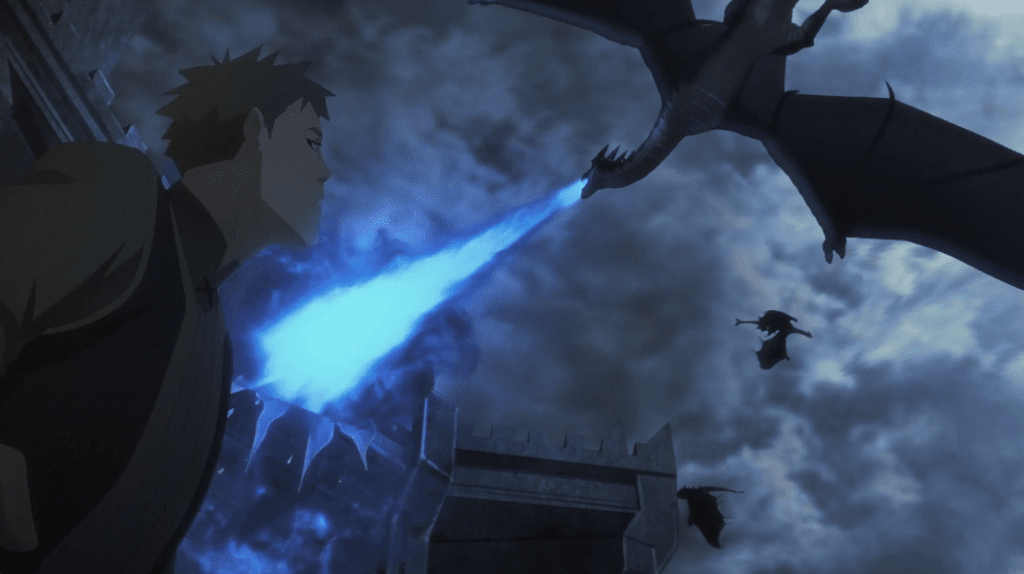 DOTA Dragon's Blood has some really, really, angry dragons that attack anything and everything in the trailer. They're likely going to be a major plot point, much like Mene's Lotuses in Book One.
One of the most likely reasons the Dragons have lost it is that they are under the control of Terrorblade.
Slyrak further confirms this theory as he says this to Kaden whilst transforming, "What the demon (Terrorblade) has corrupted, I will cleanse with fire."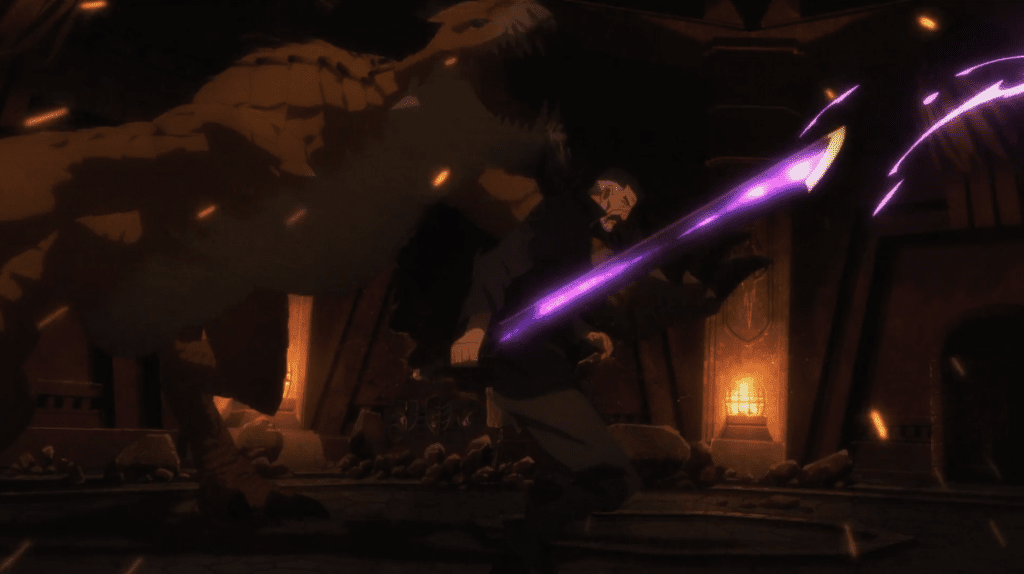 We also can't forget the green glowing eyes of characters that suffer under Terrorblade's mind control.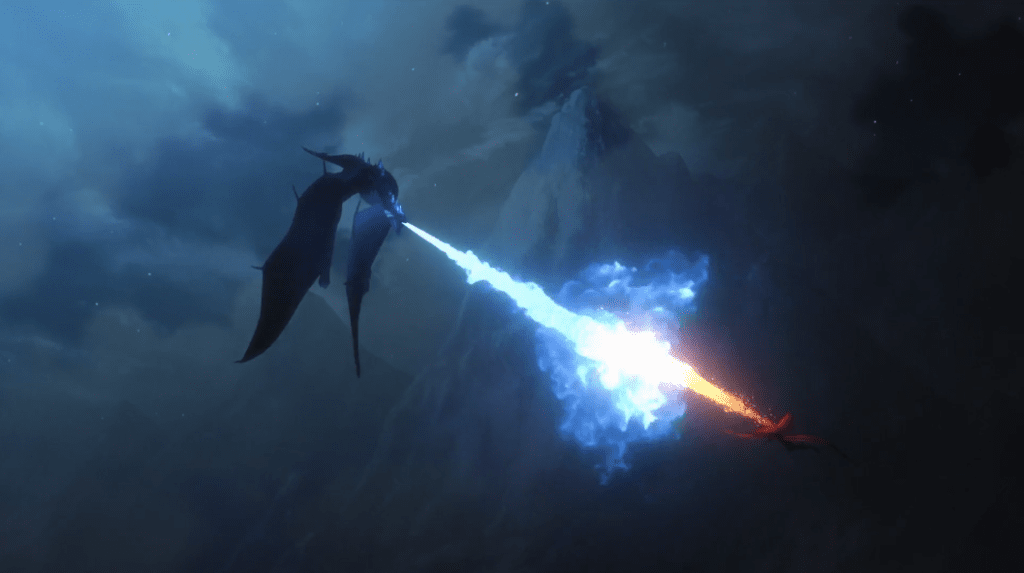 Slyrak and Kaden team up to 'cleanse' the corrupted Dragons
As the elemental Eldwurm of fire, Slyrak seems to be the one who has to clean up Terrorblade's mess. We see Kaden in many of the scenes with the mind-controlled Dragons too, so it shouldn't come as a surprise if the experienced Dragon Knight joins forces with Slyrak temporarily to ruin Terrorblade's devious plans.
---
Selemene may grant Invoker's wish after all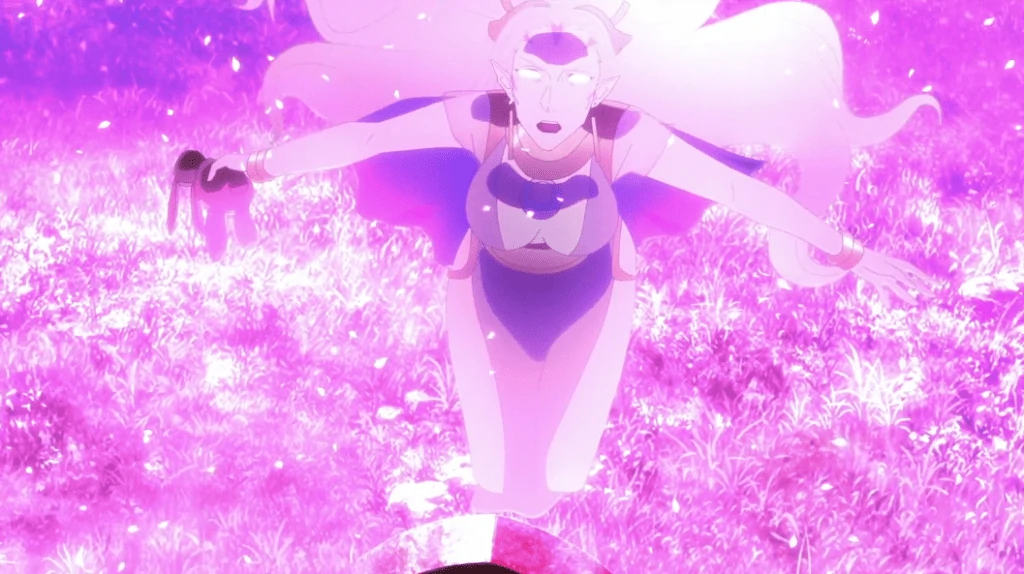 Our Goddess is back for Book Two of DOTA Dragon's Blood and it looks like she might have a change of heart. We can't blame her, since Invoker asked Terrorblade to literally beat some sense into her.
In this scene, we see Selemene clutching Filomena's stuffed bunny and what looks to be the corner of a tombstone in front of her.
We could be seeing a resurrection spell in progress, but it's too early to say whether Invoker will truly be reunited with his little girl.
---
A certain Holy Knight might have been teased!
I only know one Dota 2 hero who has that distinctly shaped helmet, and his name is Chen. Keep in mind this is all purely speculation as the helmets could have just been a design choice by the art team.
Besides this one scene, we really don't have anything else to go off that could confirm Chen's inclusion in the show.
---
Those are pretty much all the teasers we could find in the latest trailer for Book two of DOTA Dragon's Blood.
Slated for release in January 2022 on Netflix, be sure to follow Netflix's Twitter account for any updates and additional trailers leading up to launch.
READ MORE: 5 anime to watch if you loved Netflix's DOTA Dragon's Blood