Netflix's DOTA: Dragon's Blood unveils a world filled with magic, warriors, and dragons. With Book 1 having eight episodes and a thrilling cliffhanger, eager fans will have to wait a while before the release of Book 2.
While you're waiting for Book 2 to come out, if you need a fix of fantasy worlds, here are five fantasy anime recommendations you can watch on Netflix today.
---
5. Dragon's Dogma
If you're looking for more terrifying dragons, then the videogame series adaptation of Dragon's Dogma is your best bet.
The show follows the story of Ethan, a battle-hardened warrior who's about to become a parent with his pregnant wife, Olivia. Unfortunately, things turn dark when an unnamed dragon razes his hometown of Cassardis and steals Ethan's heart — that's not a metaphor, he literally takes Ethan's beating heart.
A magical pawn named Hannah resurrects the heartless Ethan and turns him into the Arisen, the official title of the videogame's protagonist. With Ethan's newfound life, the Arisen and his trusty pawn embark on a quest to kill the dragon that took everything from him.
---
4. Blood of Zeus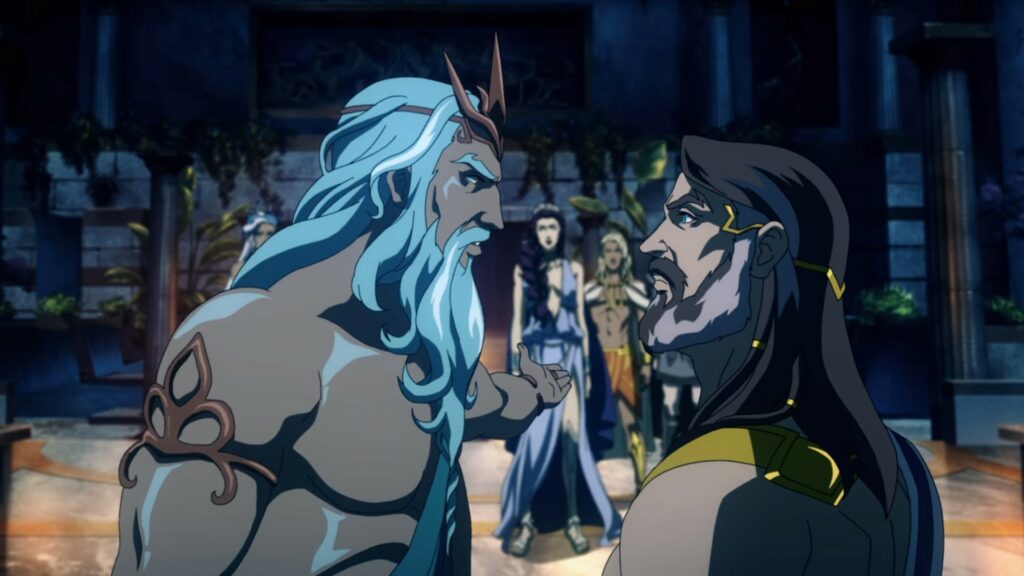 Are you a fan of Selemene and Invoker's love-hate relationship? Then you're in for a treat with Greek myth series Blood of Zeus.
While there are no dragons in this show, Blood of Zeus perfectly captures the insider politicking and deception that we see with the higher-ups in Dragon's Blood.
Just like how the Moon's Goddess and Devil quarrel throughout Book 1, the lead Greek god Zeus is torn between two parties, one with his Olympian wife Hera and the other with his demigod son, Heron. With Hera trying to kill Heron and his mother Electra, Zeus secretly sends some divine blessings to help his estranged son find his true identity.
---
---
3. The Dragon Prince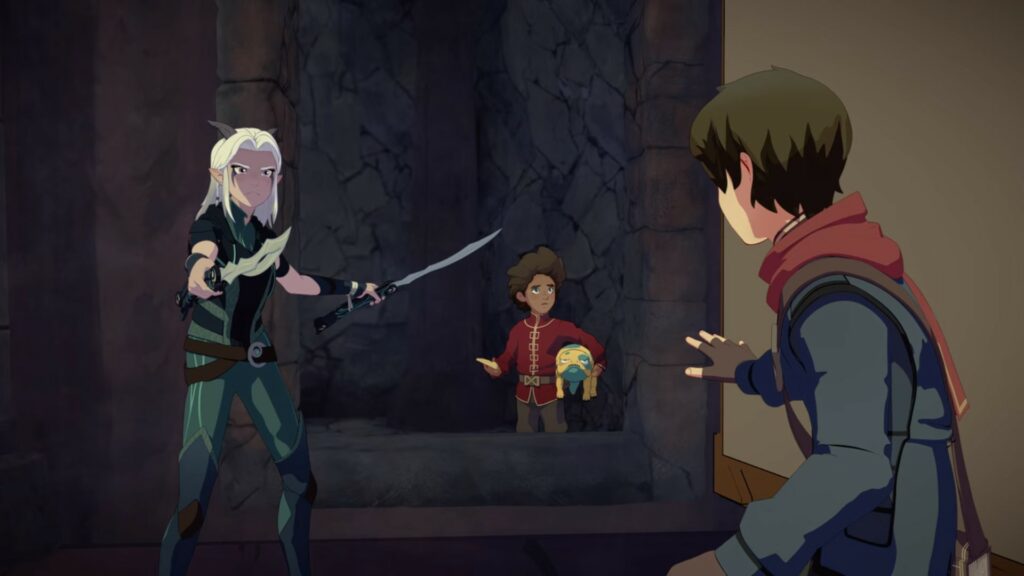 The Dragon Prince looks like a show for younger audiences, but it actually has quite adult themes, along with similar flairs of fantasy and adventure.
The Dragon Prince brings you to the magical world of Xadia, where humans, dragons, and elves once lived peacefully. With humans siphoning the life essence of magical creatures for dark magic, they were driven out to the west by the other races.
A thousand years later, the elves plan to assassinate King Harrow of Katolis for slaying the dragon king Avizandum. While the elves were able to storm the castle, young elf assassin Rayla crosses paths with crown prince Ezran and his half-brother Callum, who find a way to bring back peace amongst the regions.
---
2. The Legend of Korra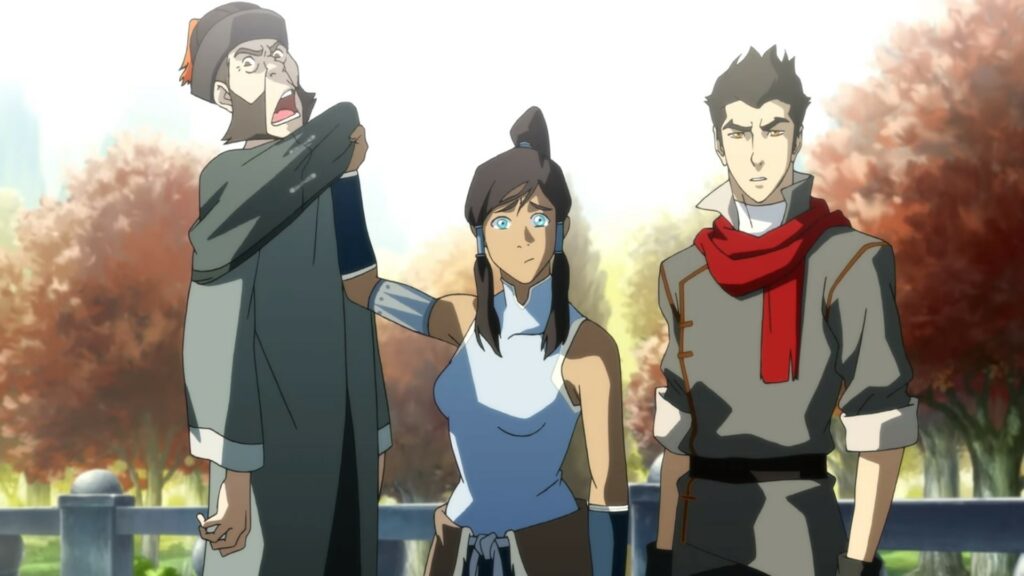 The Legend of Korra is a must-see series if you enjoyed the animation style in Dragon's Blood.
Co-animated by the same studio, Studio Mir, The Legend of Korra tells the heroic tale of Korra, the young new Avatar who can control all four natural elements: water, earth, fire, and air. As the successor of the previous Avatar Aang, Aang's son Tenzin takes it upon himself to bring Korra to Republic City and teach her the lost art of airbending.
If you're looking for a series to bide your time with, Legend of Korra features a four-season, 52-episode rollercoaster ride of elemental martial arts, spiritual beings, and heartwarming companionship.
---
1. Castlevania
Trade in your dragons for some bloodthirsty vampires and you basically have the thrilling three-season epic that is Castlevania.
As another videogame adaptation, Castlevania stays true to the source material, providing fans with horror aspects and bloody action scenes that perfectly paint the region of Wallachia.
Without giving out too many spoilers, the series pulls you into the world of vampires, specifically the biggest vampire of all, Dracula. After finding out that his wife Lisa was burned at the stake for being falsely accused of witchcraft, Dracula becomes fueled with rage and summons an army of demons to punish the humans responsible.
In the wake of such chaos, Trevor Belmont, the last living member of the Belmont clan of monster hunters, and magician Sypha Belnades venture into the depths of Wallachia to find a way to stop the vengeful vampire.
---
Bonus recommendation
If you don't mind watching a live-action series, The Witcher confidently delivers the same gritty lifestyle of a monster hunter seen in Dragon's Blood.
The videogame adaptation revolves around Geralt of Rivia, a witcher who can kill anything from dragons to djinns for a price. While he might seem coldblooded to the townspeople, Geralt shines through as an strong warrior with morals who's just looking to do the right thing.
Along with Geralt, the fantasy series also puts the spotlight on Cirilla, the crown princess of Cintra, and Yennefer, a sorceress in the making. The plot seems to unravel in a peculiar way, but The Witcher does not fail to put you in a realm of magic wars and monster hunting.
READ MORE: An honest review of Netflix's DOTA: Dragon's Blood from a huge Dota fan