The rewards for Dota 2's fantasy players are in and you won't be faulted for feeling they are a bit lacking.
The DPC Winter Tour Fantasy Treasure was released by Valve today. Though the treasure contains mostly older sets, they've been re-themed with red accents.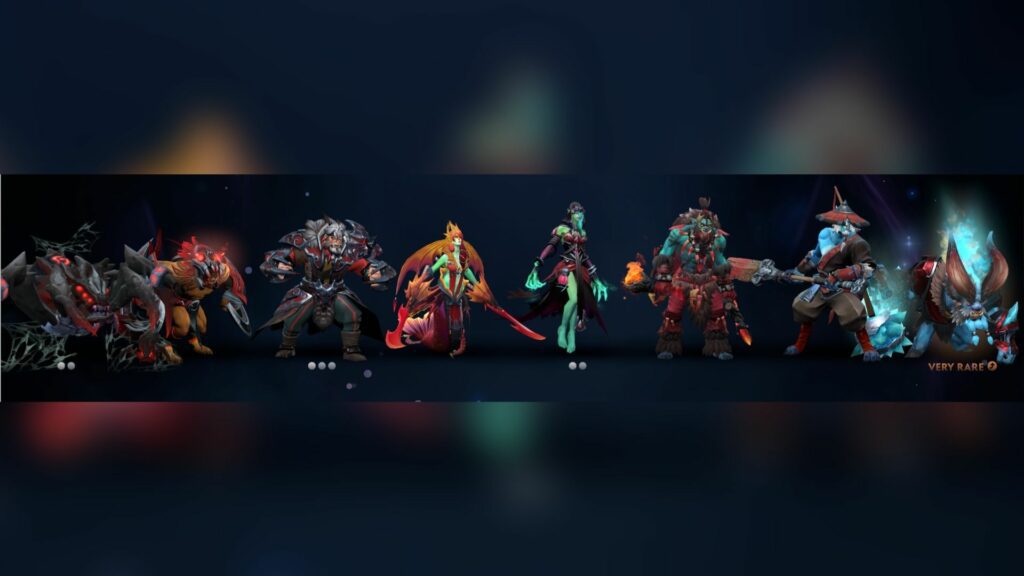 Players will receive one treasure for every three Fantasy levels earned. Rewards for the Winter Regional Finals have also been greatly increased. Players will earn 12 levels for a top 10 percent performance, nine levels for top 25 percent, and six levels for top 50 percent—up from three levels, two, and one level respectively.
Players will need to lock in their fantasy lineups soon. The final deadline is February 11, 8 a.m. GMT +8 | February 10, 4 p.m. PT | 5 a.m. GMT.
---
---
Fans are disappointed at the DPC Winter Tour Fantasy Treasure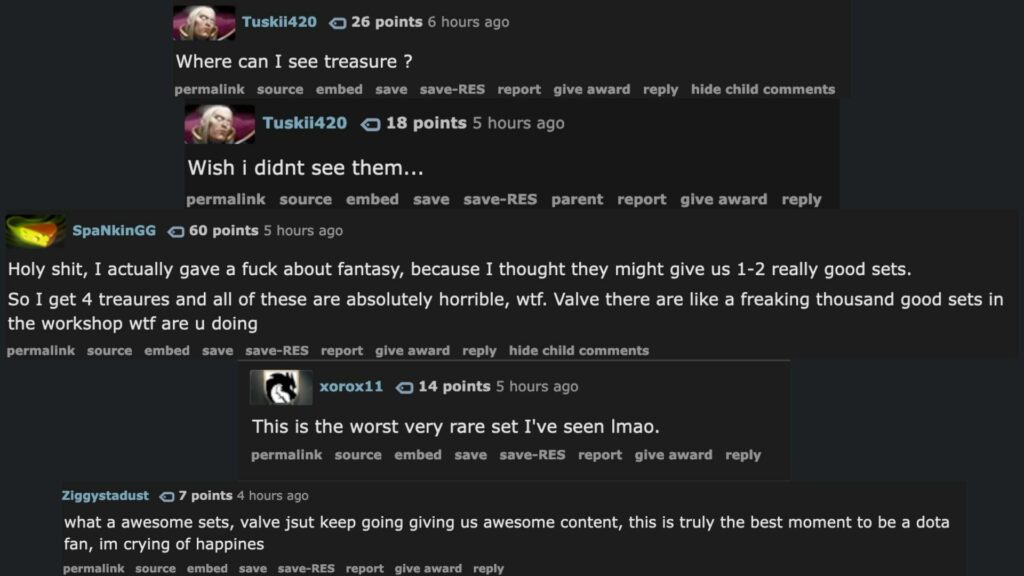 The new Fantasy Treasure consists of recolors of older sets, adding a red color scheme to them—much like TI10's Lineage treasures' black and gold. Unfortunately, fans have quickly lambasted the Fantasy Treasure. Fans have raised similar concerns about cosmetics in the past, with many directing complaints about the Dota Plus sets.
Though the outcome wasn't unexpected—it was a somewhat free treasure, after all—many were still left disappointed by the perceived quality and unoriginality. The contrast is especially stark when compared to the cosmetics from the latest Battle Pass, leaving little incentive for players to put effort towards Fantasy.
While fantasy isn't an entirely new concept from Valve, coming back every The International Battle Pass, attaching it to the DPC is. It's an easy draw for people, when playing a little fantasy over two weeks practically guarantees extra levels for the Battle Pass filled with goodies.
It's a lot harder to captivate fans when the end reward ends up looking like low-effort, recycled sets with a substandard new coat of paint.
For a player base so obsessed with cosmetics that it is practically Dota 2's only revenue stream—Valve can do better. There are thousands of sets in the workshop from talented artists all over the world. Hopefully, the next Tour will bring us something new, not something borrowed.
READ MORE: Gabbi stands in for T1 Dota 2 roster, 23savage loaned to MG.Trust