We could be getting a new Dota-based game soon.
On May 6, Valve applied for a mysterious new trademark: "Dota Underlords" and was granted the trademark three days later. But just what could be Dota Underlords?
The trademark itself provides no clues for the curious Dota 2 fanboy. Even in the Classification Information section, there are only ambiguously vague phrases like "magnetic data carriers" and "coin-operated apparatus."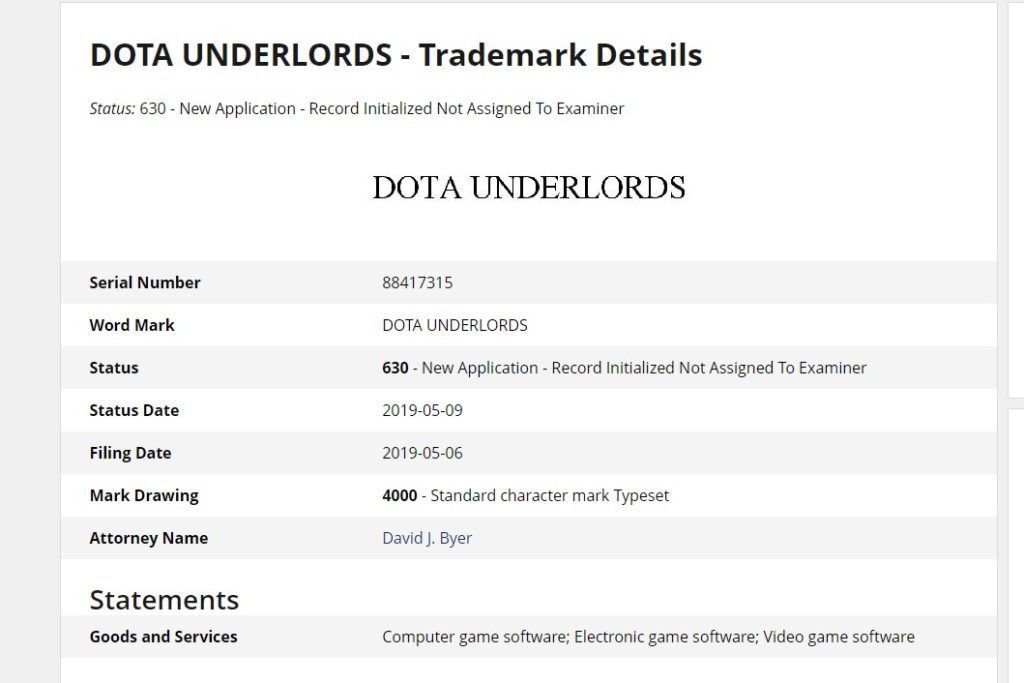 Our best guess is that Dota Underlord could be a new game mode that transitions away from the usual MOBA design. With the impressive success of Dota Auto Chess, Dota Underlord may become Valve's version of the mod.
Alternatively, the trademark could also be the name of the official Dota 2 mobile game. Even with the negative fan reaction to Blizzard's upcoming mobile game, Diablo Immortal, the mobile gaming space remains a huge and lucrative market that Valve could be looking to get into.
A third possibility is that Dota Underlord may be related to Dota 2 melee hero, Vrogros, whose title is literally "The Underlord". Could Vrogros play a central role in a new Dota Underlord game mode?
Unfortunately, we'll probably have to wait until The International 2019 in August to learn more about Dota Underlord. Artifact, Valve's Dota 2 card game was revealed at The International 2017, so there's already a precedent for Valve to announce new games at its biggest esports tournament.
Read More: Five heroes that may soon come to Dota 2