Valve just released the Dota Plus Update for Winter 2021 and it has a new seasonal treasure with sets for multiple heroes, a new courier, and new guild rewards. Along with the Dota Plus update, a new music pack has also been released.
Dota Plus can be purchased from the in-game store and provides exclusive rewards to members that include emoticons, hero sets, and the ability to avoid specific players.
---
The latest Dota Plus sets cost 10,000 shards each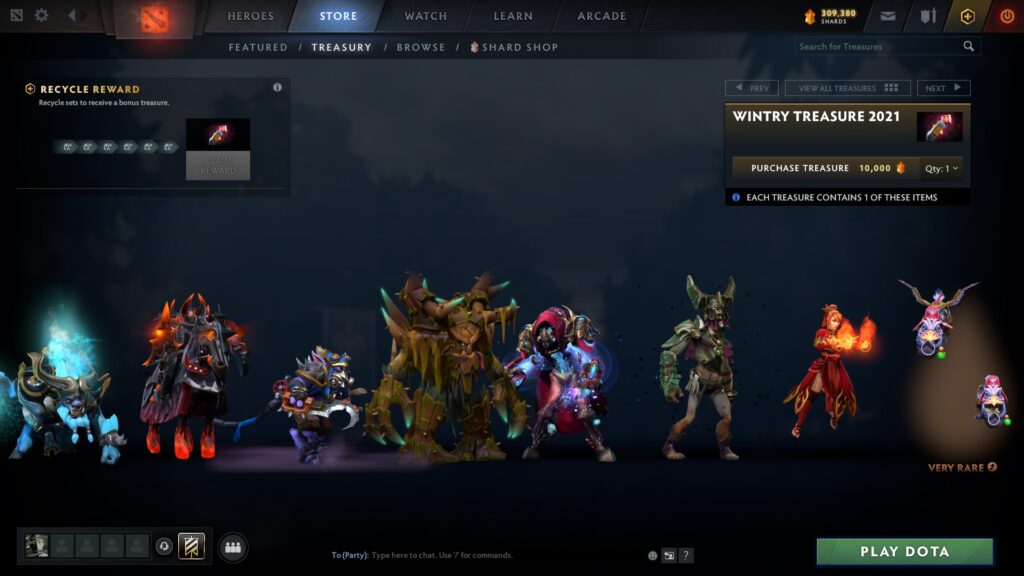 The new update adds seven new sets along with a very rare courier. Spirit Breaker, Chaos Knight, Riki, Treant Protector, Arc Warden, Undying, and Lina all received new cosmetics.
The sets are available in the new Wintry Treasure 2021, and costs 10,000 shards each. Players can collect shards by completing Dota Plus quests. By completing all the quests provided, you'll be able to collect up to 115,000 shards in total.
---
Humanity's Last Breath composed the latest Dota 2 music pack
The Void Music Pack is composed by Humanity's Last Breath, a progressive Deathcore Band based in Sweden. It is the latest music pack added to Dota 2 and can be purchased from the in-game store for US$5.
Dota 2 fans can also listen to the album on YouTube.
More details about the update can be found on Valve's official website.
READ MORE: Omega Esports' ban from Dota 2 2022 DPC season has been lifted