Team Spirit's Magomed "Collapse" Khalilov continues to mesmerize us with his incredible play at TI11.
The TI10 champion completely outplayed TI11 LCQ winners Team Secret with a spectacular display of micro-skills on his Beastmaster and a Helm of the Dominator Centaur Conqueror on the third day of TI11's group stage.
The talented offlaner chuckled after he won a 1v2 encounter in the bottom lane against Team Secret's Clement "Puppey" Ivanov and Remco "Crystallis" Arets.
---
---
Team Spirit's Collapse runs rings around Team Secret at TI11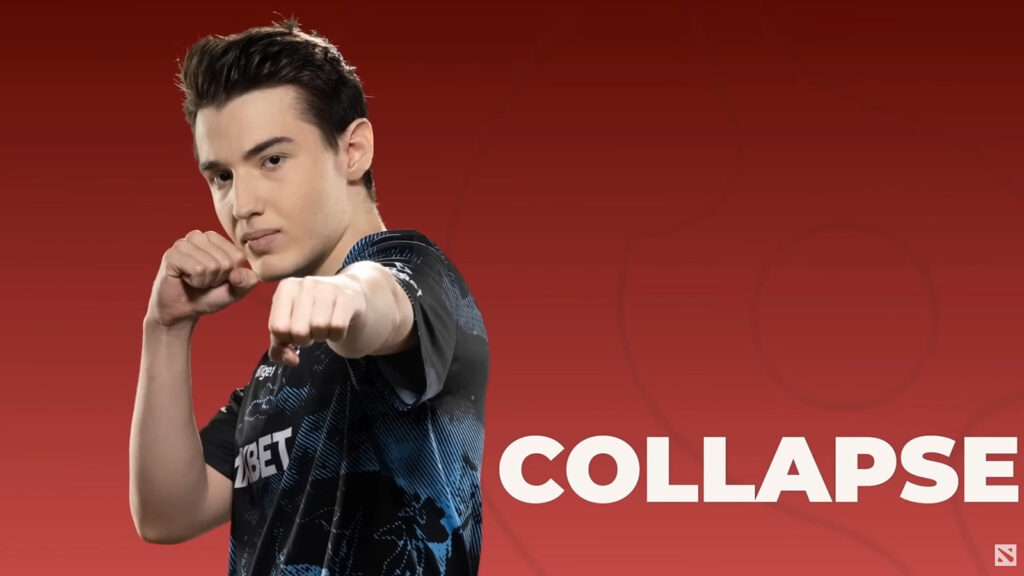 Having won the bottom lane handily, Secret looked to extend their early game lead by going after Collapse. The 20-year-old opted to rush a Helm of the Dominator as his first item without Boots, so Puppey and Crystallis knew they could chase the offlaner down.
In response, Beastmaster ran to the cover of the trees while repositioning his Dominated Centaur Conqueror to stun Crystallis' Bloodseeker.
Meanwhile, Puppey's Bane cut off the Beastmaster's escape with a Nightmare. Collapse quickly broke the Nightmare with his dominated neutral creep and continued to juke away from Secret.
Right when he was about to go down, Collapse was saved by the incoming Yaroslav "Miposhka" Naidenov's Clockwerk, whose Power Cogs prevented the enemy Bloodseeker and Bane from landing the killing blow.
Surviving on just 25 HP, Spirit's offlaner opted to stick around instead of escaping with a TP. With Illya "Yatoro" Mulyarchuk's Spectre also using Haunt to come in, Crytallis was forced away back to his own tower.
Spirit's offlaner swerved and kept himself away from the enemy carry, narrowly escaping Bloodseeker's Blood Rite. A couple of clicks from himself and the Dominated Centaur later, Collapse secured a Bane kill, getting level six and immediately skilling his ultimate.
---
---
Collapse then used Primal Roar on Crystallis, getting yet another kill on the opposing carry, and turning around a hopeless situation with multiple beautiful outplays.
Unfortunately, the 20-year-old's heroics wasn't enough in a game where Secret's aggression netted the Western European team 52 kills. Crystallis' death here was but one of two he would experience in the whole game, helping Secret earn a win and series draw with a 22/2/13 KDA.
READ MORE: TORONTOTOKYO is on a roll with Pangolier double Rampage