Talon Esports is looking for a new coach after a string of lackluster results from the Southeast Asian organization.
Lee "Forev" Sang-don will no longer be Talon's head coach, the organization announced last night. The decision comes just before going into The International 11 qualifier, a crucial period for a team that has yet to secure an invite to Singapore.
The 30-year-old switched to a coaching role for the first time with Talon. He previously played with T1 and Omega Esports, before taking on the new role with Talon in February.
---
---
Talon Esports roster for The International 11 qualifiers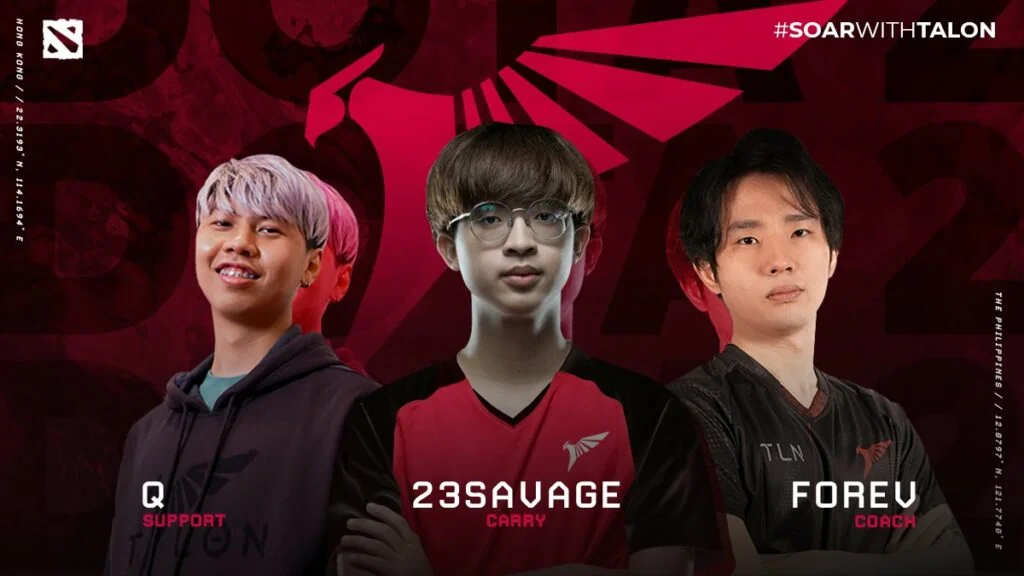 (1) Nuengnara "23savage" Teeramahanon
(2) Rafli Fathur "Mikoto" Rahman
(3) Damien "kpii" Chok
(4) Brizio Adi "Hyde" Putra Budiana
(5) Worawit "Q" Mekchai
While Talon has established themselves as a force within the region, the team hasn't shown that same ability internationally.
Talon made it to two international tournaments this year — the PGL Arlington Major and ESL One Malaysia 2022 — but they finished in the bottom third both times. Even Forev admitted that he himself wasn't up to the task in his first coaching job.
"I deserve to take this decision they made due to the last three tournaments," Forev wrote on his personal account. The 30-year-old also mentioned that he was still looking for a team.
The team is likely looking for new ideas from the coaching position — but they will need it quickly. The SEA qualifiers are set to be a bloodbath, with teams like T1, RSG, and Polaris Esports looking strong in recent tournaments. Plus, the region is known to have some of the most unexpected teams lying in wait, with several Division II hopefuls looking to take games off their more favored opponents.
READ MORE: Watch Nisha's Void Spirit go in deep for a kill — and pull out just in time