OG might have popularized the heavy tri-core meta, where all three cores split farm equally to create three big problems for their enemies to solve. But that nearly wasn't enough in their group stage game against Thunder Awaken.
Thankfully, OG didn't just have three cores—Tommy "Taiga" Le's signature hero Enigma was practically a fourth.
---
---
Taiga gets four, then three Thunder Awaken heroes to close out the game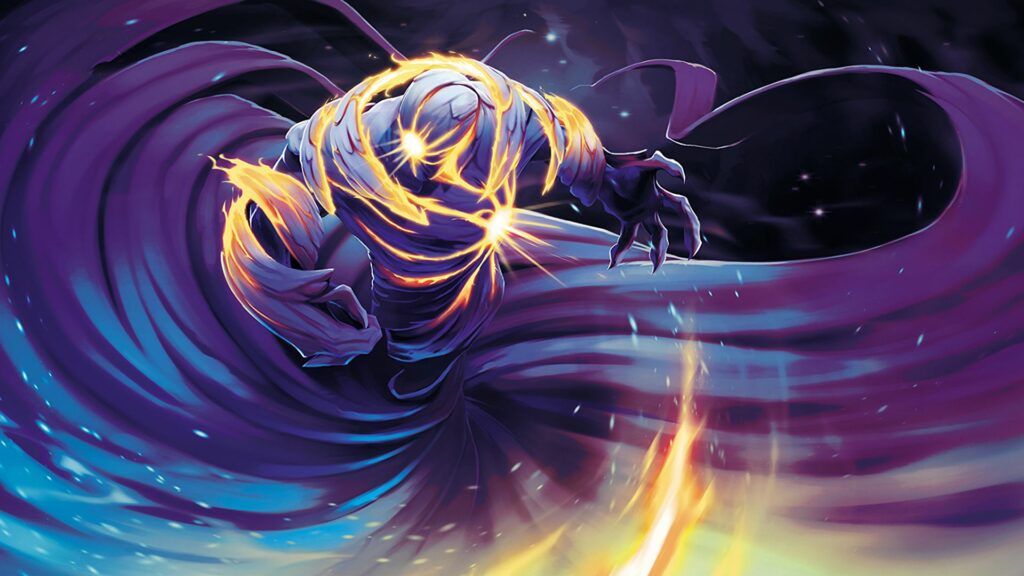 Thunder Awaken's Crhistian "Pakazs" Casanova's was a menace throughout the game. While OG won team fights, the Peruvian carry took over the farm charts with Templar Assassin.
Going for an early Aghanim's Scepter, the South American squad opted for an assassination playstyle revolving around Templar Assassin's Psionic Projection, constantly picking off OG one by one.
But enough was enough. OG knew they had the advantage whenever they grouped up, and soon, it became impossible to ignore OG's three-headed beast rushing down a lane.
Pushing up the bot lane, OG's tri-core was all about space creation, letting Taiga pick his spots and completely end Thunder Awaken's hopes of a comeback with a double Black Hole.
Most importantly, Taiga managed to catch the Templar Assassin, who was immensely farmed. A buyback wasn't enough to cover the numbers advantage, and OG found themselves with another win in their record.
---
---
This was an important win for OG, whose 7-7 record is good for fourth and an upper bracket berth for the playoffs. Had OG lost the game, they would have dipped below Royal Never Give Up—also at 7-7—and risk moving down to the lower bracket.
The last day of the group stage will see the final round of Group A matches being played, along with any potential tiebreakers to finalize the seedings. OG find themselves up against Southeast Asian squad Talon Esports, while Thunder Awaken will have a tough series against giants PSG.LGD.
Catch the Arlington Major playoffs live on PGL Esports' official Twitch stream.
READ MORE: Watch 4 PSG.LGD members chase OG's bzm slippery Ember Spirit with no chill