Even though both Alliance and Ninjas in Pyjamas (NiP) have qualified for the Epicenter Moscow Major prior to their Grand Finals series at Starladder Ukraine Minor, the two European teams still battled it out in a best-of-five series, with all the games being played.
As the tournament culminated with the final decider match, NiP decided to bet it all with a last picked Meepo for Marcus "Ace" Christensen." It looked as if everything was going towards NiP's favor, as Alliance failed to stop Ace's rapid progression.
The main issue for Alliance was their lack of burst damage. Despite having multiple area-of-effect spells on Dire side, Peter "PPD" Dager's Abaddon was able to keep his teammates alive, often on a sliver of HP.

NiP decided to put sustainability items like Crimson Guard and Pipe of Insight on Adrian "Fata" Trinks' Lifestealer, instead of having damage dealing items, but this actually gave them a distinct advantage during the mid-game.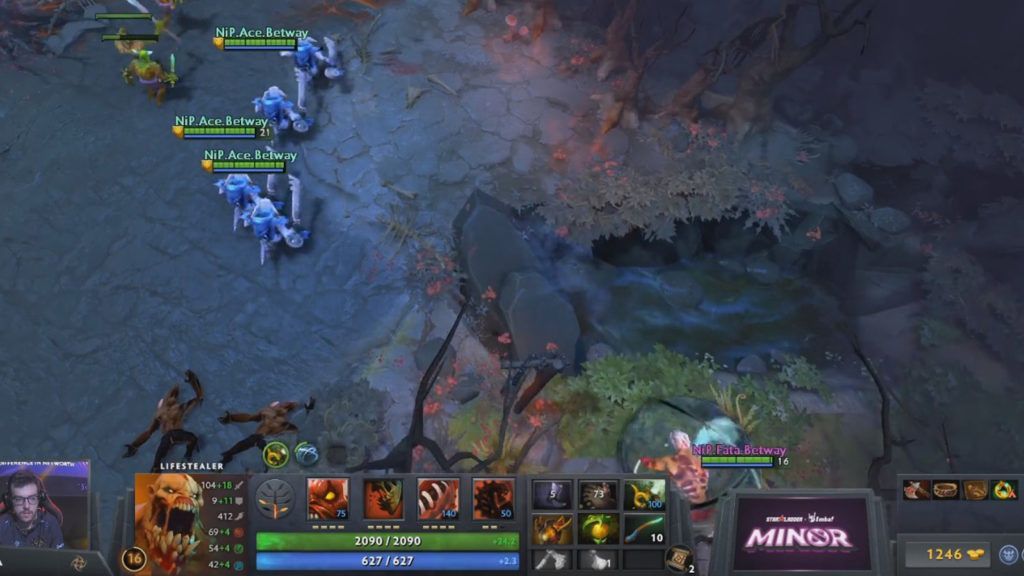 Even with a great initiation on the side of Alliance, they just had no answers for NiP's AOE buffs and incredible team coordination.
On the 30-minute mark, Michael "Micke" Vu's Faceless Void was able to trap NiP in the Rosh Pit with a beautiful Chronosphere, but that wasn't enough as Ace secured the victory with an Ultra Kill on his Meepo.
NiP's first-place finish at Starladder Ukraine Minor earned them US$125,000 and 120 DPC points, which gives them 2,590 points total. They're currently in eighth place of the DPC rankings.
Meanwhile, Alliance's runner-up placement pulled in US$75,000 and 100 DPC points for 379 points in total. They're currently in 14th place of the DPC rankings.
SEE MORE: Alliance Taiga's Sand King perfectly timed an Epicenter and stole Roshan and the Aegis