After a convincing performance at the WePlay AniMajor Wild Card Stage, Team Nigma continues to dominate the competition on the Group Stage.
The European team faced off their co-Wild Card winner, Vici Gaming, and taught the Chinese squad how to speedrun a Dota 2 Major series.
---
Enemy barracks down at 15 minutes? #JustTeamNigmaThings
If you've ever wanted to end your normal games as fast as your Turbo games, all you need to do is ask Team Nigma. They started their WePlay AniMajor Group Stage Day 3 run by facing off against Vici Gaming in a speedy best-of-two series.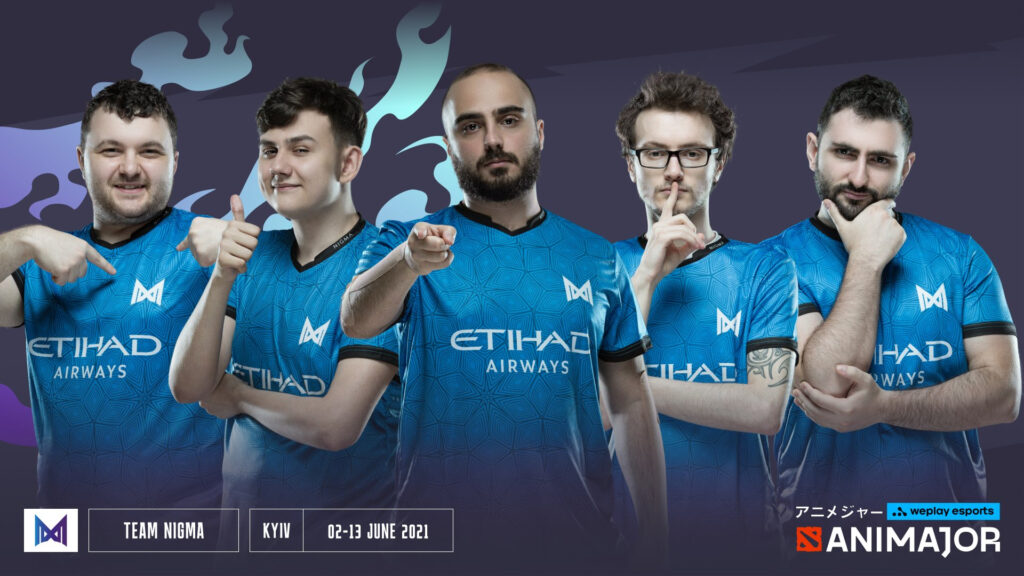 Kuro "KuroKy" Takhasomi's Enchantress, Ivan "MinD_ContRoL" Ivanov's Dragon Knight, Igor "iLTW" Filatov's Terrorblade, Maroun "GH" Merhej's Rubick, and Amer "Miracle-" Al-Barkawi's Razor all won their respective lanes during the first game of the series.
KuroKy's on-point Impetus greatly pushed Team Nigma, especially during crucial mid-game team fights.
Their aggressive playstyle and impeccable rotations won them the fastest match at the WePlay AniMajor tournament so far, ending at 16:28 after Vici Gaming called GG.
---
---
It's raining teamwipes for Team Nigma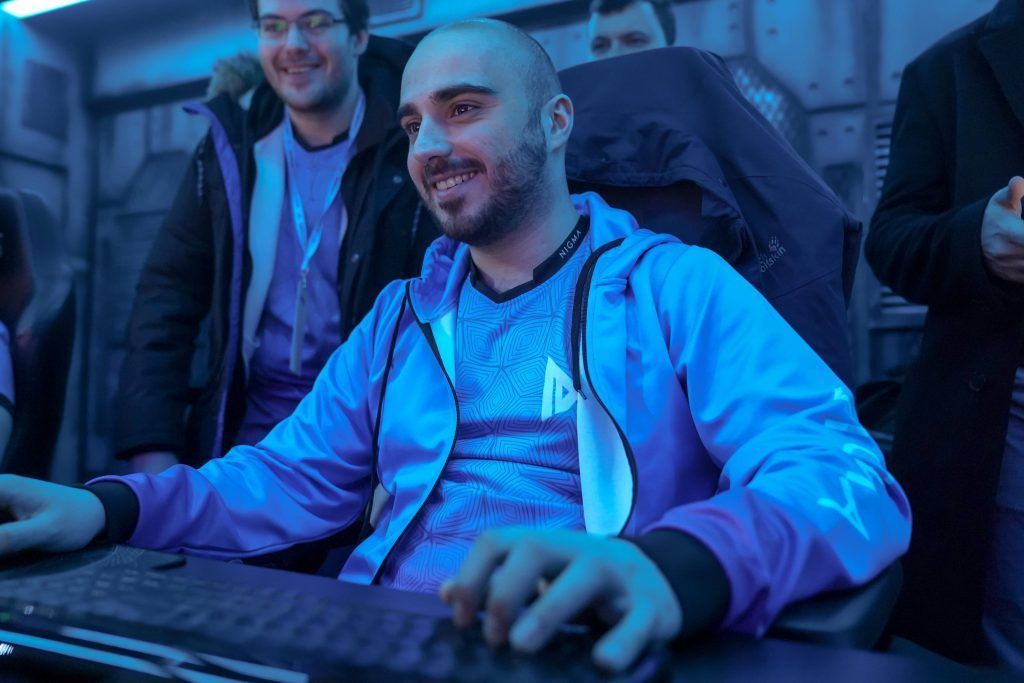 Nigma continued to speedrun this series in the second game, punishing Vici Gaming heavily.
The 14-minute mark saw MinD_ContRoL's Timbersaw, GH's Phoenix, and Miracle-'s Dragon Knight engaging in a clash against Ren "old eLeVeN" Yangwei's Mars, Zeng "Ori" Jiaoyang's Lina, Xiong "Pyw" Jiahan's Dark Willow, and Ding "Dy" Cong's Elder Titan.
Despite having a disadvantage in numbers, Nigma still managed to turn around the fight in their favor. The key moment was when MinD_ContRoL's Chakram dealt massive damage against three Vici Gaming members.
Even though Miracle- got incredibly low near the end of the teamfight, he managed to survive from the brink of death with the help of KuroKy's Earth Spike, capping the clash with a five-man wipe.
Just a few minutes after this fight, Team Nigma obliterated Vici Gaming again on the mid lane, forcing the latter to call GG at the 23-minute mark.
MinD_ContRoL's Timbersaw shone throughout this match, dealing a whopping 19.6k damage against Vici Gaming's enemy heroes.
Team Nigma breaks ties and retains its second-place spot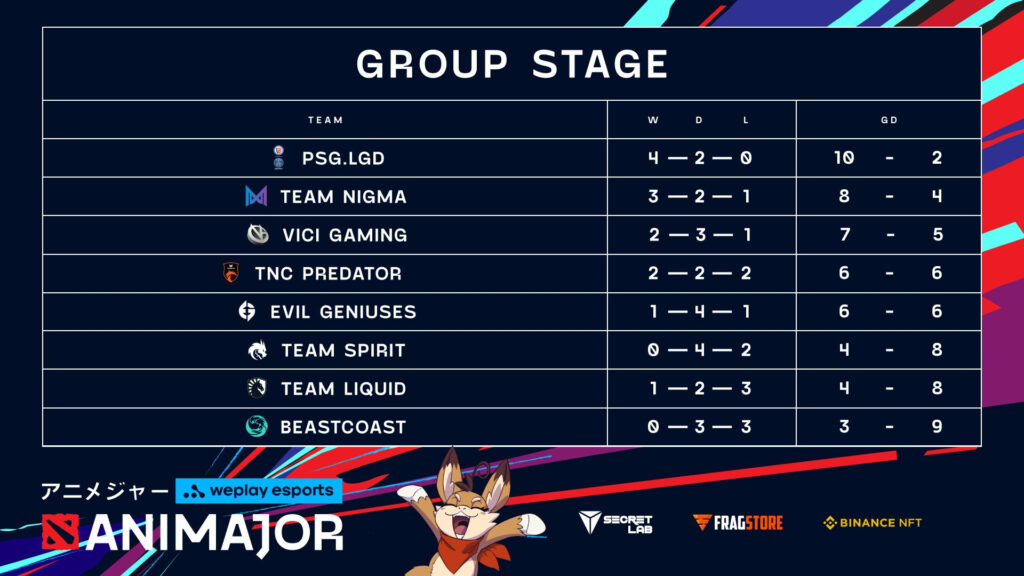 With their 3-1 performance on Day 3 of the Group Stage, Team Nigma sits just behind PSG.LGD in second place with an 8-4 record.
To learn more about the tournament's results, schedule, format, prize pool, and where to watch, click here.
READ MORE: Watch Nigma iLTW clutch an impressive Rampage at the WePlay AniMajor