The first day of the DreamLeague Season 13: Leipzig Major Playoffs have concluded with teams advancing further into the tournaments, while others were eliminated.
Here's how it all unfolded:
---
Evil Geniuses sends Nigma to the lower bracket, 2-1
After Nigma dominated the first game, EG rallied back and won the following two games. Artour "Arteezy" Babaev and Tal "Fly" Aizik's Naga Siren and Disruptor plays were too much for Nigma to handle.
In the third and final game, Nigma's surprise Tinker pick only delayed the inevitable as EG outplayed them and won the series.
---
Vici Gaming drops Invictus Gaming to the lower bracket, 2-1
VG proved to IG they were the better Chinese team in the tournament. Their Drow Ranger and Viper core lineup proved to be too much for IG in the first game.
IG answered back with their own convincing win in the subsequent match. Jin "flyfly" Zhiyi and Zhou "Emo" Yi scored a combined 23 kills for their team.
However, VG finished the series with Ori's incredible Huskar performance, where he was virtually unkillable at one point.
---
Beastcoast demolishes paIN Gaming out of the Major, 1-0
Beastcoast totally outplayed their opponents with an amazing Bloodseeker performance from Hector "K1" Rodriguez. The 25-minute teamwipe forced paIN Gaming to end their Leipzig Major run.
---
---
Team Aster outplays Chaos Esports Club from the tournament, 1-0
Team Aster's Shadow Fiend, Drow Ranger, and Vengeful Spirit draft peaked at the perfect time and Chaos could not stop the inevitable game-ending push and lost the game.
---
TNC Predator ends Reality Rift's Leipzig Major run, 1-0
TNC managed to defeat fellow SEA team Reality Rift with an amazing Phantom Lancer game from Kim "Gabbi" Villafuerte. TNC tricked their opponents by taking Doom early in the drafting phase and then put him in the middle lane.
---
Team Liquid eliminates Virtus.pro from the tournament, 1-0
Team Liquid's best-of-one match against Virtus.pro was the most exciting game of the day. Team Liquid's superior draft with Naga Siren, Disruptor, and Storm Spirit helped them gain an early advantage and slowly increase their lead against VP.
At the 70-minute mark of the game and with a 50,000 gold lead, Team Liquid dove into the Dire base hoping to end the game, instead they were repelled, caught, and eliminated even after their cores spent their buybacks.
With the rest of their heroes out of the game, Taiga and Boxi managed to defend their Radiant Ancient against VP and prevented one of the biggest throws in DPC history.
---
Day 2 of the Playoffs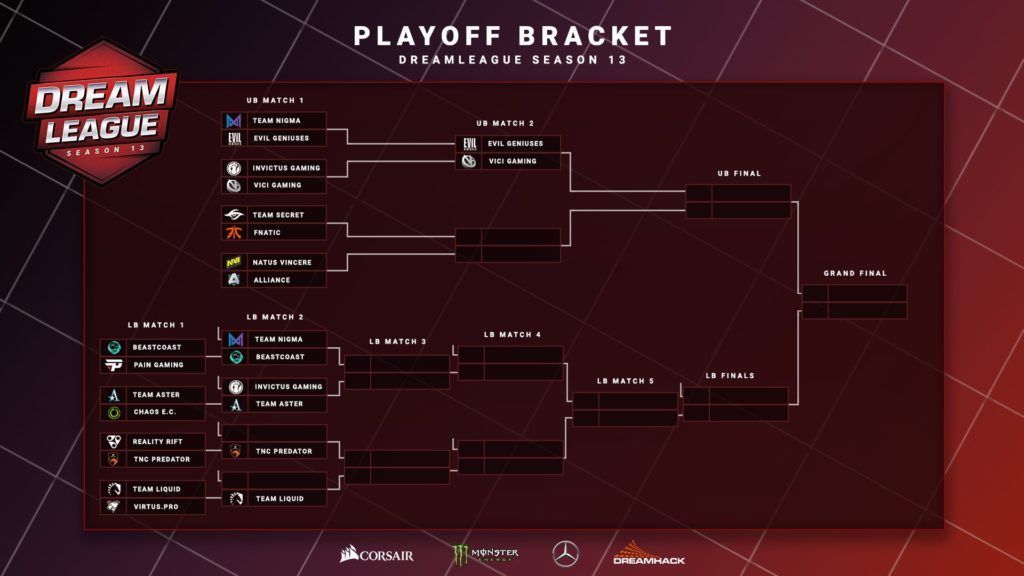 Day 2 of the Playoffs will begin with two upper bracket matches between Team Secret and Fnatic, followed by Natus Vincere and Alliance.
The tournament then shifts to the lower bracket elimination matches where Nigma is set to take on Beastcoast. Then, Chinese squads Invictus Gaming and Team Aster will go head-to-head.
READ MORE: K1 Hector gets a Rampage to eliminate PaiN Gaming from the Leipzig Major