The highly-awaited DOTA: Dragon's Blood is now available on Netflix and fans have been raving it. As an ode to the Dota community, the series has a ton of delightful easter eggs to look out for and spot.
While some easter eggs don't need a Gem of True Sight to see, one of them is a little more obscure. Dragon's Blood executive producer Ashley Edward Miller has hinted at a secret cameo of one of Dota's most known personalities, Jake "SirActionSlacks" Kanner.
"He's a corpse, no lines," said Miller in a DreamHack interview.
---
---
With only a phrase to go on, I promptly took to Netflix to scour through each of the eight lore-filled episodes looking at every zombie that appears on screen to see if I could find one with a resemblance to ActionSlacks.
From the people of Barrowhaven fending off a dragon to night elves clashing with the Dark Moon Order, I think I've finally found the corpse of ActionSlacks.
Here he is side-by-side with a picture of ActionSlacks in real life.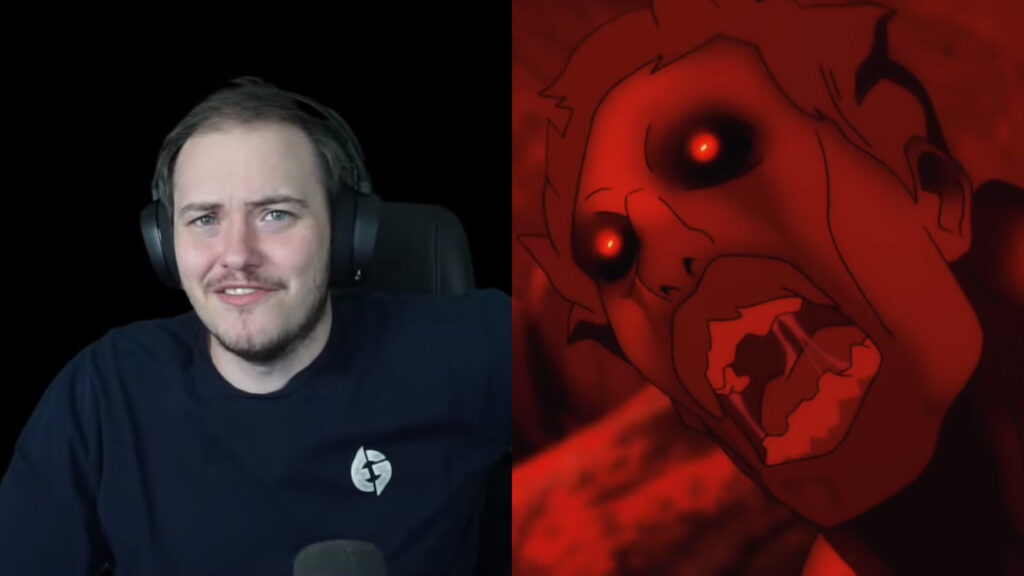 This zombie appears in episode three, "Neverwhere Land" when Mirana falls into a snowy mountain and finds herself in a den of zombie-like creatures. As she ventures into the depths, the Princess of the Moon gets entranced by a Dire-like monument that's also controlling all the zombies.
After removing the trance with the help of Selemene, she hurries her escape from the cursed place. As the alerted horde chases her down, one heavier-set zombie with a chiseled jawline and a grinning smile enters the frame. Could this actually be SirActionSlacks?
Here's some more pictures from the scene.
Miller said ActionSlacks is a corpse with no lines. A zombie is just a reanimated corpse, and this specific zombie just grunts throughout the action scene, so he technically has no lines.
ActionSlacks cameo confirmed? We think so.
The first book of DOTA: Dragon's Blood is out now on Netflix.
Wake up! Have you tuned in to the ONE Esports Dota 2 Singapore Major?
READ MORE: An honest review of Netflix's DOTA: Dragon's Blood from a huge Dota fan