After sharing with us the background lore for the upcoming Dota: Dragon's Blood anime, Jake "SirActionSlacks" Kanner is back. This time, he introduced the cast of characters we can expect to see in the show.
Fans already know about Davion and Mirana as the stars of the upcoming anime series from the first trailer released by Netflix.
---
Davion
Davion is a Dragon Knight whose order is committed to killing dragons. Davion isn't the greatest Dragon Knight, but he is as skilled as he is bullheaded. He is also popular with the locals.
---
Mirana
Mirana was once the heir to the Solar Kingdom, but was forced to flee after a royal coup and found herself in the Nightsilver Woods. Mirana then climbed the ranks of the Dark Moon Order and earned her new title, the Princess of the Moon.
---
But what about the other characters expected to make an appearance in the anime? Well, no need to worry because SirActionSlacks has also introduced some old and new faces that some Dota fans might not be familiar with.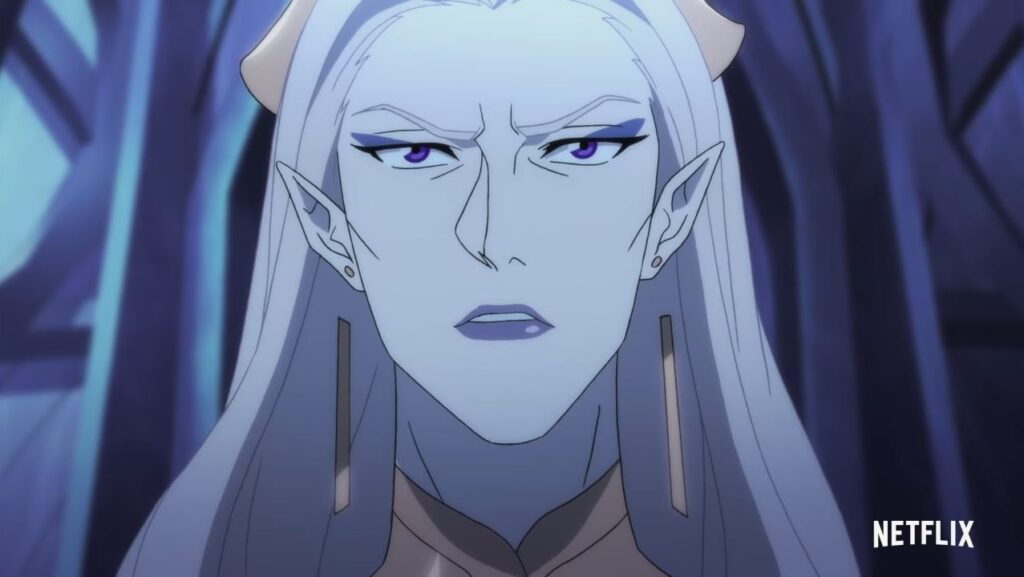 Selemene
Selemene is the Goddess of the Moon, a deity whose powers stem from the passion and devotion of her Dark Moon Order which resides in the Nightsilver Woods.
---
Luna
Luna was once a ruthless marauding raider who was known as the scourge of the plains. Her lifetime of brutality eventually led her to the Nightsilver Woods where she began a life of devotion to Selemene.
---
---
Invoker
Invoker is the most intelligent mortal in the universe whose master in all forms of magic has helped him become nearly immortal. "The Invoker is as powerful as his motives are unknown. Locked in his tower, he toils alone studying and learning."
---
Slyrak, the Ember Eldwurm
SirActionSlacks also shared important characters in Dota lore that long-time players might not be familiar with. First, there is Slyrak, the Ember Eldwurm considered the Father of Fire itself.
---
Kaden
We were also introduced to Kaden, the best Dragon Knight in its order. The only man to slay one of each type of dragon, and the only Dragon Knight who faced an Eldwurm and lived.
You can watch ActionSlacks' full video here:
Dota: Dragon's Blood will premiere on Netflix on March 25 right before the ONE Esports Singapore Major. Be sure to visit the show's Netflix page and set a reminder!
READ MORE: Is Netflix's Dota: Dragon's Blood anime actually a huge teaser for a new hero?