The ESL One Stockholm Major's first day of the playoffs featured an epic rat Dota ending with BetBoom Team stealing a game away from Thunder Awaken in their upper bracket quarterfinal match.
Nikita "Daxak" Kuzmin, Denis "Larl" Sigitov, and Maksim "forcemajor" Meretskii ultimately reminded Thunder Awaken why the game is called "Defense of the Ancients."
BetBoom Team's epic Rat Dota play against Thunder Awaken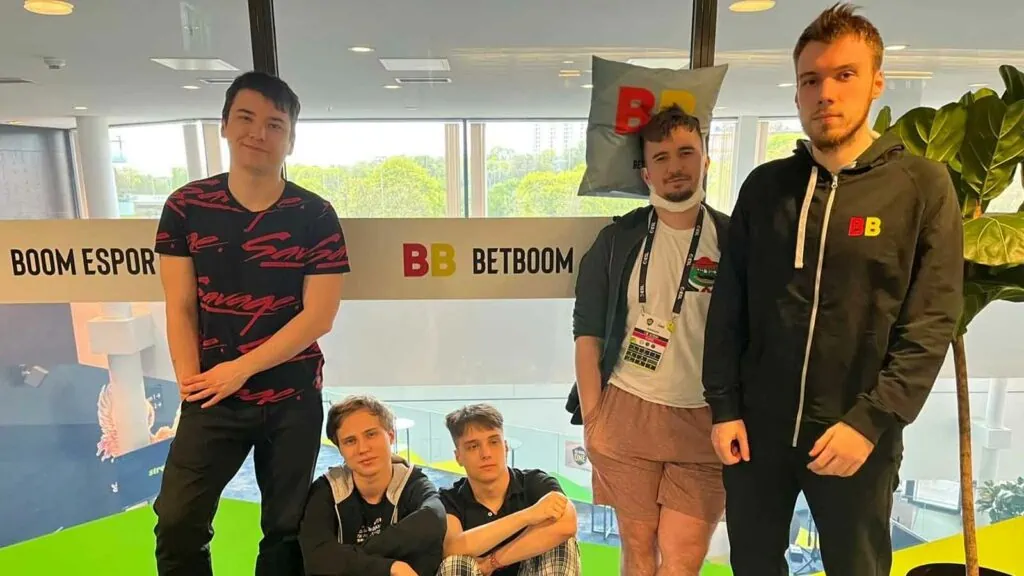 Thunder Awaken won game one of the series thanks to Farith "Matthew" Puente's phenomenal performance on Snapfire, stunning multiple targets and saving his core teammates after he acquired his Aghanim's Specter.
The Peruvian team was on the verge of taking a clean 2-0 victory against BetBoom in the following game when they sieged the Dire base and took down four enemy heroes.
Herrera Martínez "Darkmago" Oswaldo Gonzalo's Storm Spirit and Rafael "Sacred" Hinostroza Yonatan's Tidehunter dove deep into BetBoom's base, which gave way for Crhistian Antony "Pakazs" Savina Casanova's Faceless Void to use his Chronosphere ultimate to lock down and eliminate the enemy team's core heroes.
With their tier four towers under siege, BetBoom spent their buybacks and pushed Thunder Awaken out of their base. Sensing the following clash would decide the outcome of game two, TA decided to use their own buybacks in an attempt to punish BetBoom who ventured outside of their base. The call ultimately backfired since Thunder Awaken weren't able to capitalize by getting any kills.
---
---
Looking to make the most of their situation, Thunder Awaken attempted to secure the Aegis of the Immortal for Pakazs, which gave BetBoom a golden opportunity to teleport into the Radiant team's base.
With both teams battling in the Roshan pit, Daxak's Nature's Prophet, along with Larl's Templar Assassin and forcemajor's Io went straight for Thunder Awaken's Ancient to win the game.
The South American squad bounced back in game three with Matthew making incredible support plays on the position four Tiny.
After winning the series, 2-1, Thunder Awaken's Jose Leonardo "Pandaboo" Padilla Hernandez and coach Juan David "Vintage" Angulo Nicho said they simply forgot about the possibility of being ratted by BetBoom.
Thunder Awaken win over BetBoom Team secured them top six at the ESL One Stockholm Major. The Peruvian squad is now set to face Tundra Esports in the upper bracket semifinal of the playoffs on May 18, 9:35 p.m. GMT+8 | 6:35 a.m. PT | 2:35 p.m. GMT.
Meanwhile, BetBoom Team will face Team Liquid in a lower bracket elimination match on May 17, 9:35 p.m. GMT+8 | 6:35 a.m. PT | 2:35 p.m. GMT.
Fans can watch the Stockholm Major's playoffs live on ESL ONE's official Twitch stream.
You can check out the previous group stage standings and results, along with more information about the Major here.
READ MORE: Tundra Esports prevail with the zoo meta, secures top 6 at the Stockholm Major