DOTA Dragon's Blood book 3 is coming to conclude the stories of some of your favorite Dota 2 characters with new originals that will hopefully make their way to the game sooner rather than later.
The show's third season, due to start streaming on August 11 this year, will likely begin right after the epic and merciless ending in book two, where the main characters' worlds have been turned upside down.
Davion the Dragon Knight continues on his journey, Mirana has to grapple a whole new side of her identity, and the wider, godly conflict rages on with no end in sight.
The Netflix anime will hopefully provide some answers to the burning questions laid out after the events of the first two seasons. Fans can also hope that the episodes are just a touch longer, giving the show more time to breathe and expand on the incredible lore of the series.
---
---
What to expect from DOTA Dragon's Blood book 3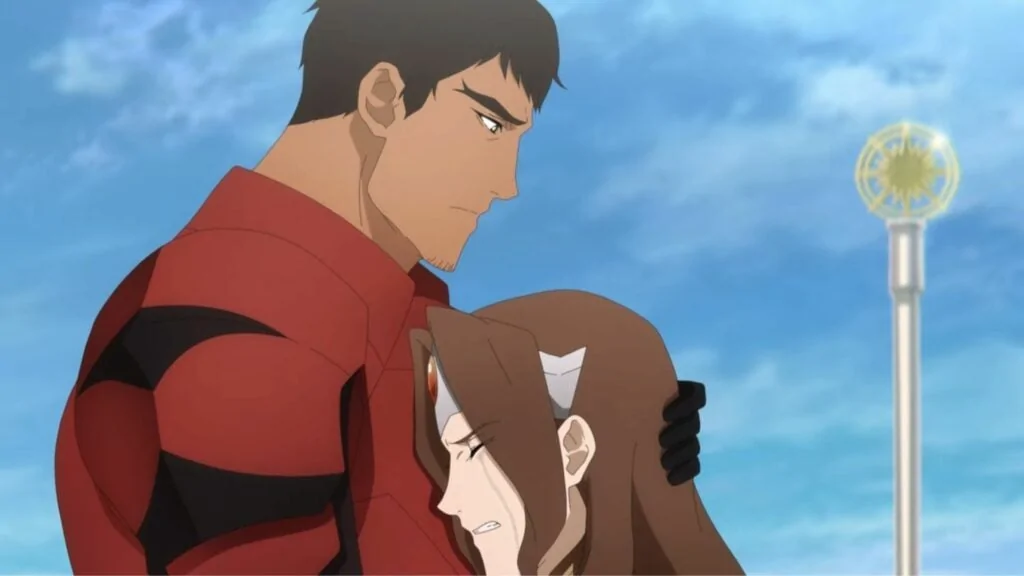 Spoilers ahead for books 1 and 2!
Davion, now split from Slyrak, will have decisions to make. He's still one of the world's foremost Dragon Knights—but dragons are a bit less of a concern after the destructive trail Terrorblade and Invoker have left behind.
Terrorblade has been mostly quiet through book 2. It's likely that he will become the big bad of the series once book 3 rolls around, with at least a confrontation with Slyrak due. And really, who doesn't want to see Terrorblade fight Invoker, two characters who have been trying to outsmart each other for 16 episodes?
Fymryn and Selemene are now locking heads in the battle to be the true goddess of the moon. Latecomer Fymryn is new to her powers, while Selemene has shrewdly manipulated everybody in her way. It's a classic clash of idealism and cynicism—one that will probably leave the other side bloody and bruised.
Mirana, now occupying the Solar Throne in the Helio Imperium, is a woman from many worlds, and still trying very hard to just fit into one. Book 2 mostly focused on her storyline, and it's likely that the next season will take a bit of her backseat from her, or maybe return to her adventuring days with Davion.