Take a break from grinding MMR and get your wallets ready — the time has come.
Dota 2's The International 2022 Battle Pass is here, featuring a whole suite of familiar exclusives. Cosmetics galore include Arcanas, Personas, and Immortals — but some of them aren't quite available yet.
This year marks the first time Valve is trying out a delayed Battle Pass, starting just a little over one month from the beginning of TI11, which starts October 15.
---
Dota 2 Battle Pass 2022 will come out in two parts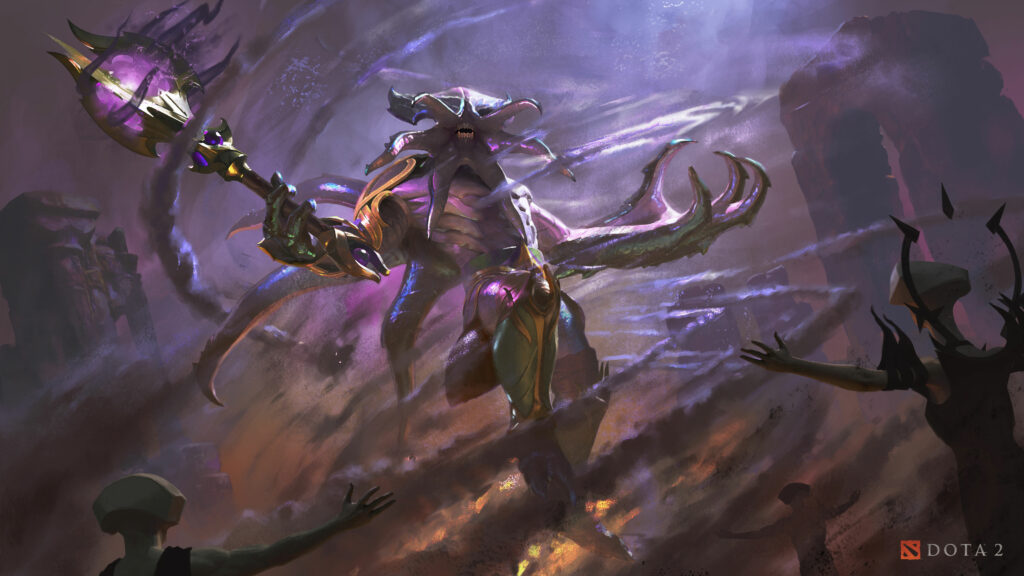 That's not the only delay, however. A large part of the Battle Pass — including cosmetics like the Voidstorm Asylum Razor Arcana and Immortal II treasures, as well a Diretide event — will only be released after TI11.
Part II of the Battle Pass, scheduled to run from November 3 to January 12, will see more released content "and more," according to Valve's official website.
Every purchase before TI11 ends will contribute to the prize pool. Considering the expedited period for fundraising, TI11 will likely feature a far smaller prize pool than last year's record-breaking US$40 million. Hopefully, funds for part II will go towards something else, like the Dota Pro Circuit's many Regional Leagues, which will help foster a healthier and more balanced competitive scene.
---
---
Faceless Void Arcana is a blast from the past
Of the five exclusive cosmetics — two Arcanas for Faceless Void and Razor, a prestige bundle for Primal Beast, and two personas for Phantom Assassin and Crystal Maiden — only one is available right now. Claszian Apostasy, the Faceless Void arcana, is reminiscent of the hero's design in DotA, taken from the Faceless Ones model in Warcraft III.
---
---
The Immortal I treasure features immortals for seven different heroes. The five non-rare immortals are for Centaur Warrunner, Enchantress, Templar Assassin, Venomancer, and Meepo. The four rare immortals are for Bristleback, golden versions for Centaur and Templar Assassin, as well as an ultra-rare for Hoodwink.
READ MORE: Phantom Assassin was meta for only a week: Was patch 7.32b too harsh on her?