South America is showing up big at the ESL One Stockholm Major. Beastcoast, the second representative from the region, sent Team Spirit home after a domineering 2-0 series in the first round of the lower bracket.
Beastcoast shows no mercy to Team Spirit in the lower bracket of Stockholm Major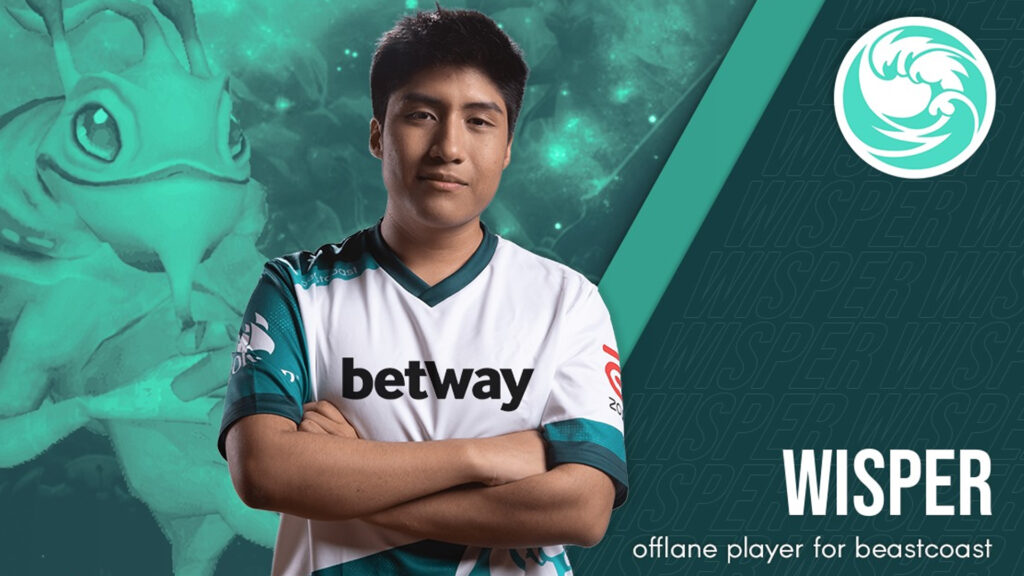 Despite a 4-8 showing in the group stage, beastcoast woke up today and chose violence against The International 10 champions. Team Spirit was unable to summon their championship form in time against the SA assault, led by their offlane playmaker extraordinaire, Adrián "Wisper" Céspedes Dobles.
Playing Batrider in both games, Wisper was a constant thorn in the sides of Spirit. With the rest of beastcoast's suffocasting pressure, Team Spirit rarely got any breathing space through the two games.
In game one, Héctor Antonio "K1" Rodríguez picked up the unorthodox carry Bloodseeker—but one of his favored heroes—to great effect. Any time his allies decided to take a fight with their high damage spells from Pangolier, Batrider, Tiny, and Snapfire, K1 was able to show up and clean up.
Rupture also proved to be a good counter to a Team Spirit that wanted to move in and out of fights, rather than completely commit on heroes. Though Spirit kept it close for most parts, K1 eventually got too big to fail.
---
---
---
In game two, Elvis "Gojira" De la Cruz Peña's Tiny stood out in position four. Though the hero has been regarded as a better core than carry through the past year, Gojira showed that support Tiny can still be a menace, and Toss-backs and Avalanches are still potent spells that can easily catch enemies unaware.
As usual, beastcoast's strategy revolved around getting K1 farmed. They didn't have to wait long, however, since his Troll Warlord obtained a 12-minute Battlefury and farmed up a storm, staying on top of the net worth chart from start to finish.
---
---
Beastcoast's series win means they move into the top eight of the tournament, guaranteeing at least US$12,500 and 240 Dota Pro Circuit points as their reward. Their next series comes against another surprise of the tournament, BetBoom Team, who beat Team Liquid to stave off elimination.
Beastcoast's survival means that both South American teams remain. Thunder Awaken also continue to surprised, moving into top six of the Major field with tournament favorites Tundra Esports to come.
READ MORE: Stockholm Major 2022 playoffs schedule and results