Stay safe! Wear a face mask when you're out of the house… but which one? Do you pick one to match the color of your clothes? Or one that showcases your personality?
How about all of the above? Since not all face masks are created equal, we've curated the best-made face masks by esports organizations and gaming brands that not only look good, but will also make you feel great.
It's time to wear your gamer pride on your face!
---
5. G2 Esports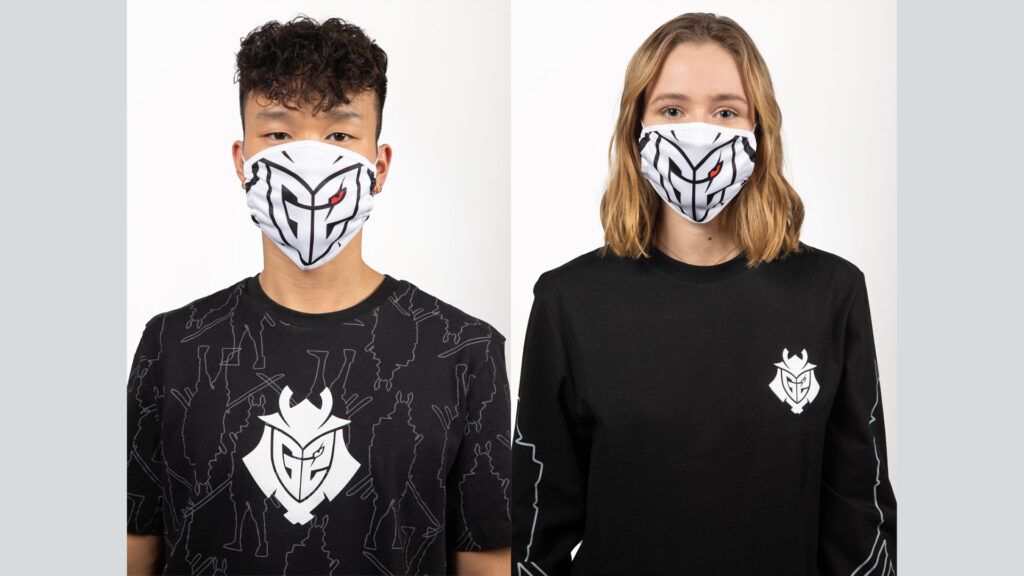 Not all logos translate well if they're simply printed on a mask, but G2 Esports is an exception. Besides the G2 logo itself, its design has been simplified to fit the shape of the face mask, with extra lines to convey fierceness together with their trademark slashed red eye.
Can't chant "Let's go G2" together as an army? Let the mask do the talking for you. There's even a black version that doubles up as a neck warmer, perfect for winter.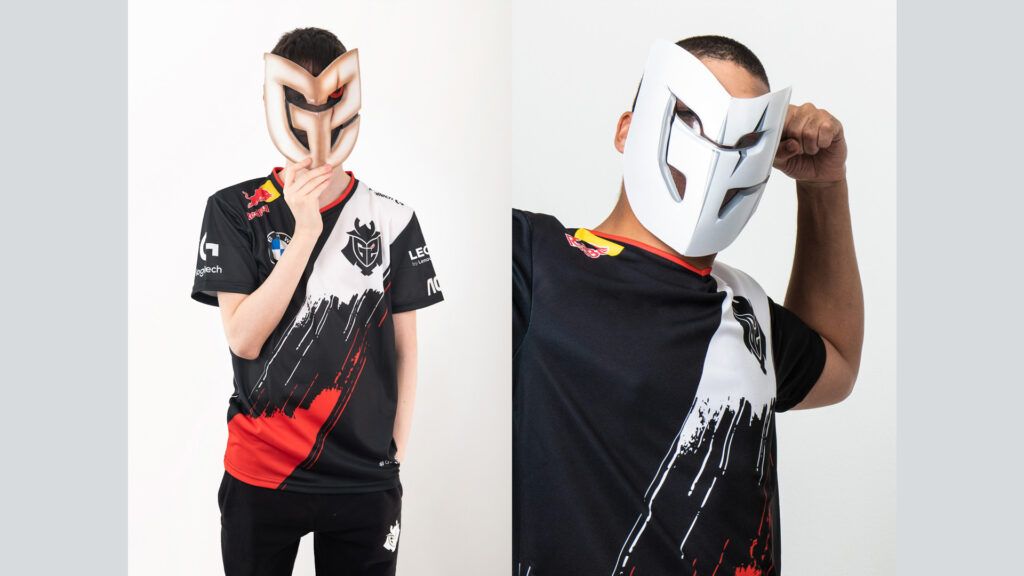 Now that you've got the bottom half of your face covered, why not just go the full way of the samurai? G2 even has their own G2 Mask in white and G2 Samurai Mask for their biggest fans. Its red laser eye even lights up!
Once you've gotten your G2 mask, hop onto YouTube to join former professional player, and G2 Founder and CEO Carlos "ocelote" Rodriguez for a full Samurai Workout.
Check out G2's full selection of masks:
G2 White Face mask – US$20
G2 Black Neck Warmer – US$25
G2 White Mask – US$22
G2 Samurai Mask – US$125
---
4. Team Secret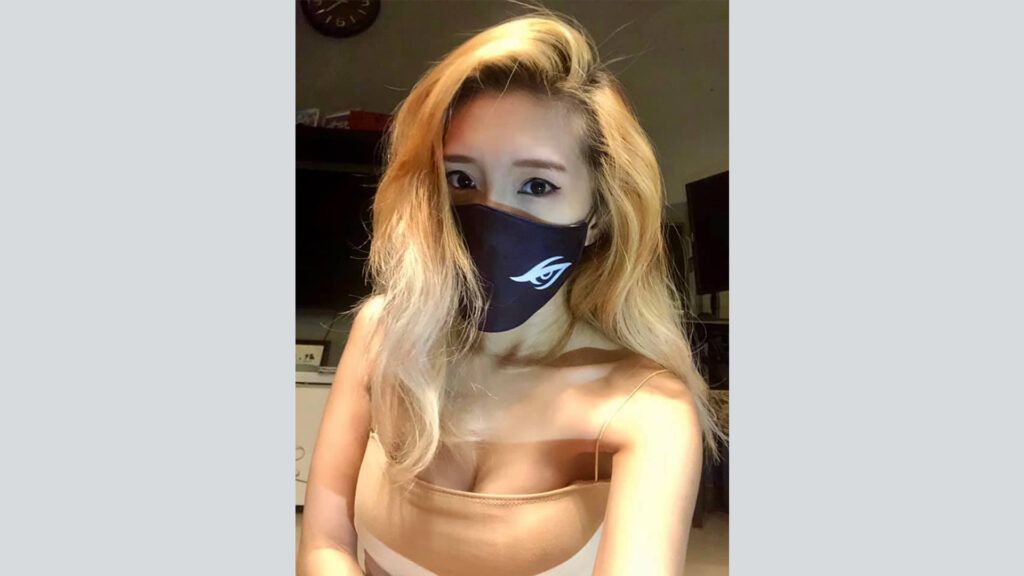 If you prefer your favorite team's logo to be a little less obvious, Team Secret's face masks are ideal. Taking on their team's classic black and white colors, they've teased two designs so far. One features the full white eye logo on solid black, while the other is enlarged and more stylized.
The abstract design comes in two colors too, on a white or black base. On one hand, esports fans will instantly identify Team Secret's trademark logo. On the other hand, non-esports fans will think you're wearing a chic modern art piece. Surely that's a win-win.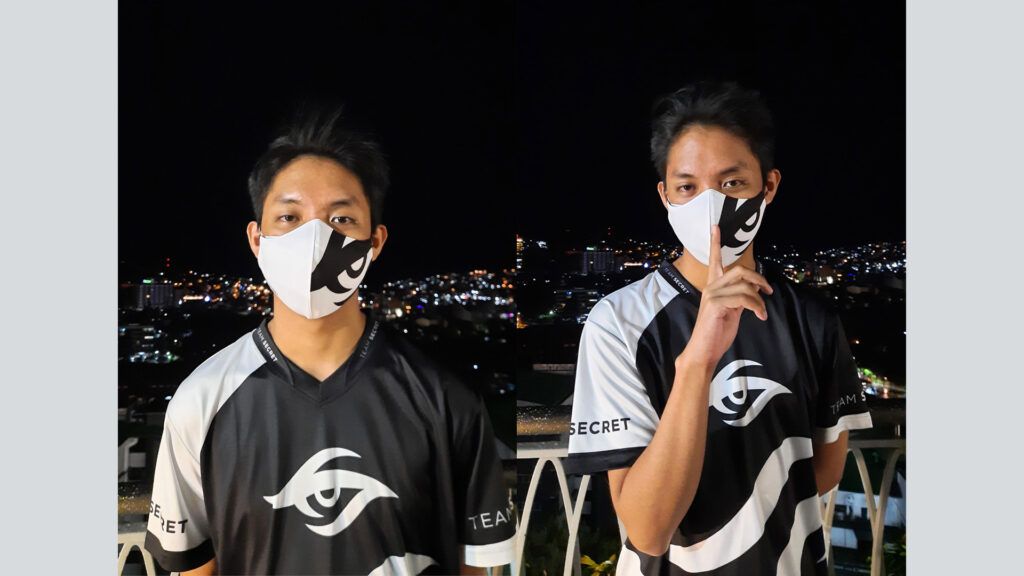 Team Secret has been teasing these masks since October. Currently they're not yet available in the Secret Shop, so keep your eyes peeled because according to the org, they're "coming soon". We're certain both die hard fans and esports enthusiasts would appreciate this classy mask suitable for all occasions, so you can bet they'll sell out once released.
---
---
3. Razer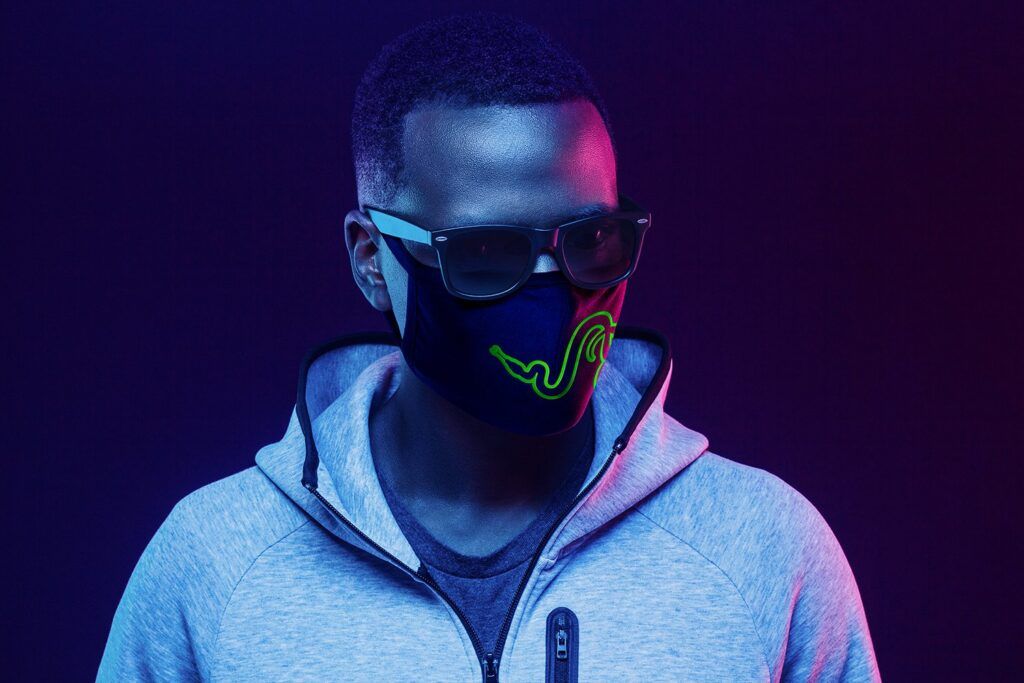 Slithering into the world of masks, Razer first made headlines by converting their manufacturing lines to mass-produce surgical face masks at the start of the COVID-19 coronavirus outbreak. Headquartered in Singapore, they gave away a portion of these masks for free to locals via vending machines across the island.
They've also put efforts into designing a swanky, high quality reusable cloth mask. Made with 95% bacterial filtration efficiency and antimicrobial organic cotton, its soft breathable design comes in two colors.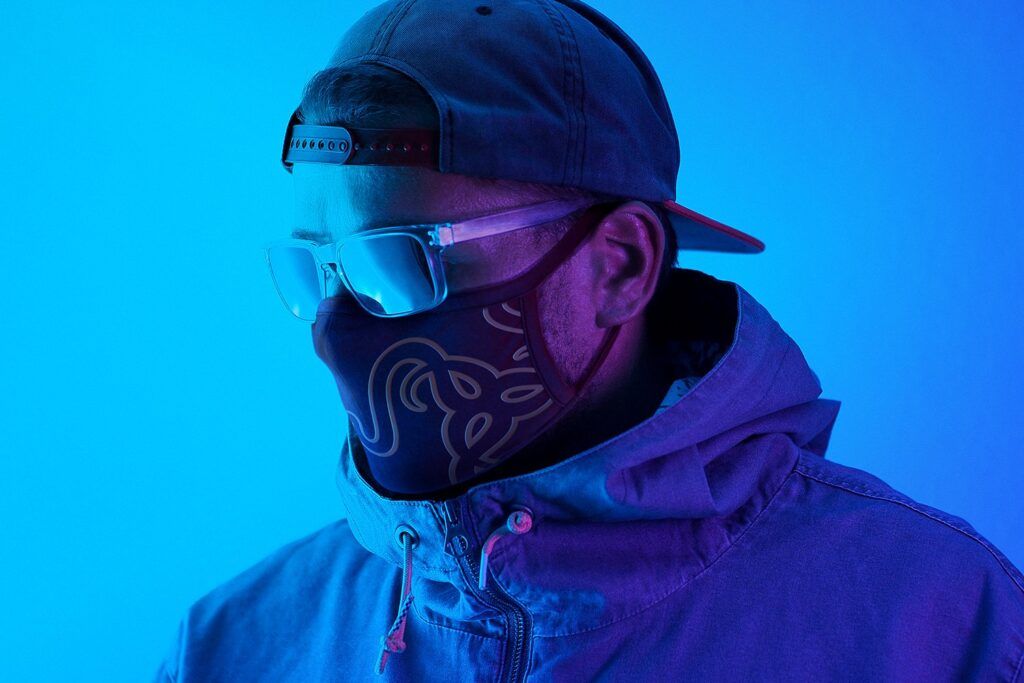 Black creates a more understated look, with Razer's tri-headed logo partially printed on the left in a silvery brown outline. Of course, there's also the classic neon green color for OG Razer fans. The best part? They're made in two sizes, small and medium, to better fit a variety of faces.
The company even included an infographic on their site on how to wear disposable surgical face masks the right way in five simple steps. Made with the same 95% bacterial filtration efficiency, the disposable ones also protect from aerosols, sprays, and fluids.
Razer's reusable and disposable face masks are available on their online store:
---
2. Team Liquid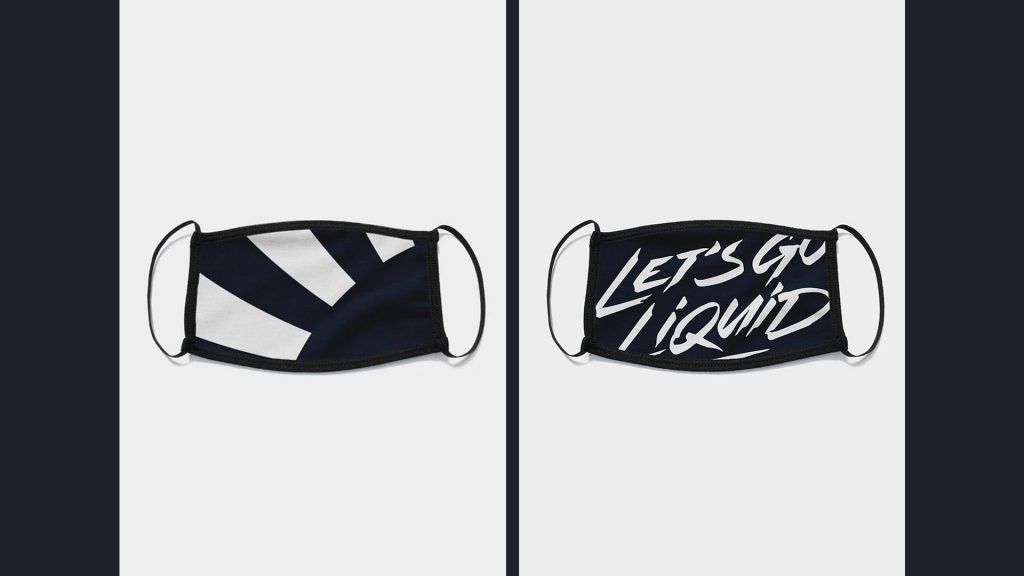 One of the first esports organizations to sell branded face masks is Team Liquid. They were released as part of the Heritage apparel collection fashioned around their iconic Team Liquid logo and colors to celebrate 20 years of excellence.
We love how they were able to take a small part of their horse logo and incorporate into the size of a mask with such elegance. Even their slogan was printed in such a cool font that it looks totally snazzy and not at all cheesy.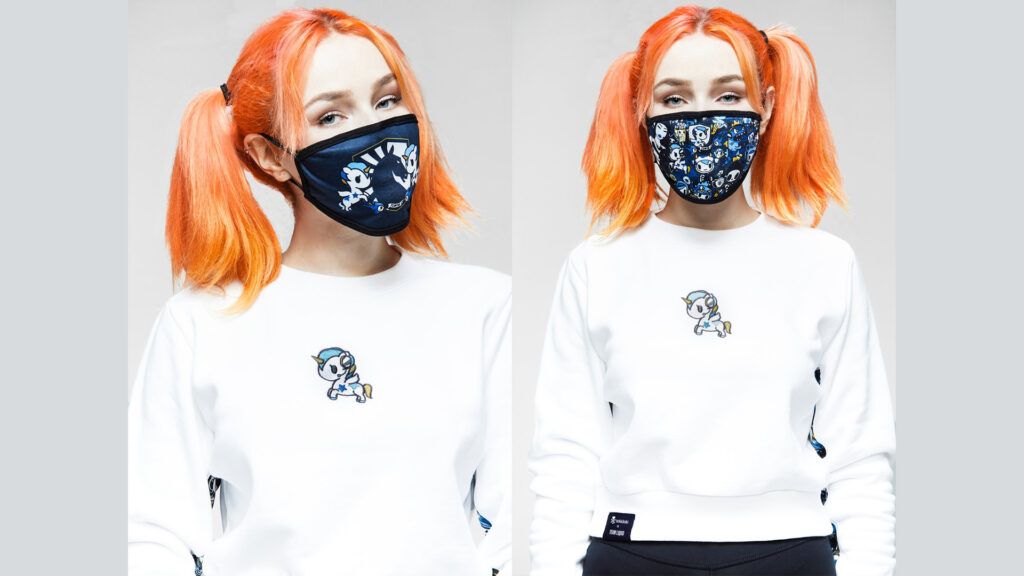 Thanks to Team Liquid's multiple collaborations, you can even purchase a Hungrybox and Tokidoki x Team Liquid reversible face mask. How incredibly cute is that?
Here's the full price list of Team Liquid's face masks:
---
1. K/DA Akali mask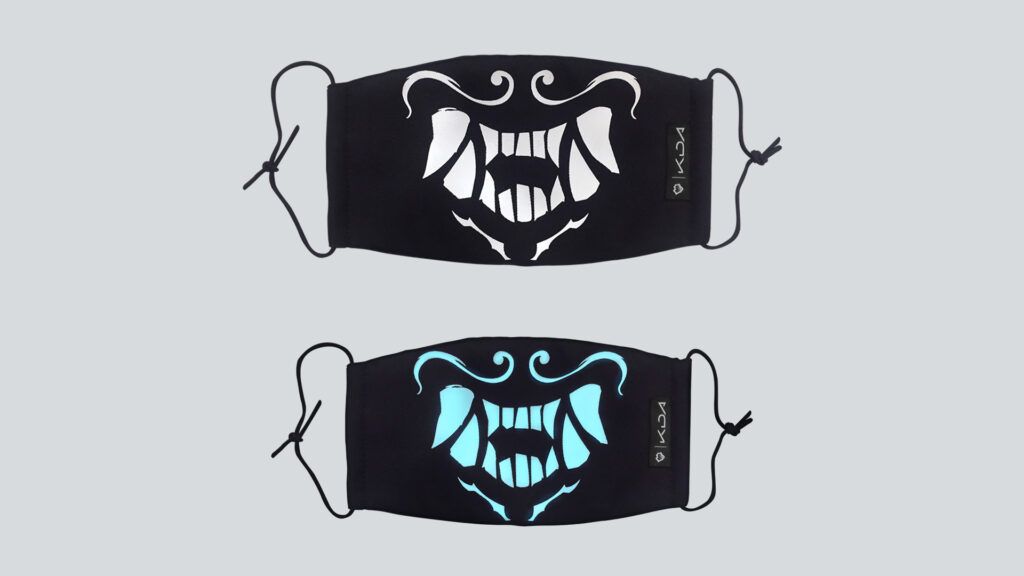 What's even better than a reversible face mask?
A glow-in-the-dark K/DA Akali mask! Made of 100% polyester, Riot Games included three layers of padding, and a UV reflective gel ink finish to provide luminesce.
Wearing masks even before it was cool, K/DA Akali in POP/STARS is most famous for her scene in the moving subway train. Showing her back towards us, her face turns sideways where we first notice that she's wearing a black face mask.
A few scenes later when the song cumulates into the chorus, the lights black out — the equivalent of entering Twilight Shroud in-game — revealing a stunning glow-in-the-dark K/DA Akali in neon green, pink, and purple colors, including the ferocious teeth on her mask.
Unfortunately, ever since the COVID-19 coronavirus outbreak, the US$18 K/DA Akali mask in the Riot Games merch store has been out-of-stock, so key in your email to be notified of it's availability.
Rito, please!
READ MORE: 5 digital Christmas gift ideas for your online gaming friends