Updated on November 22, 12:33 p.m. (GMT+8): Added introduction.
Just how big of a Pokemon fan are you? Are you the kind of player who always completes their Pokedex? Or are you the type who shows their support for the video game through merchandise?
One avid Pokemon fashionista took her love for Pokemon to the next level with her unique creations, featuring Pokemon kimono robes inspired by the game's legendary monsters!
From Groudon to Kyogre, these kimono robes will surely steal the show.
This Japanese coordinator creates lovely Pokemon kimono robes
Japanese kimono coordinator みさまる (misamaru on Twitter) has been taking social media by storm with her gorgeous kimono OOTDs.
Included in her kimono coordinations are legendary Pokemon like Groudon, Kyogre, and Rayquaza from Nintendo's popular video game.
What's more amazing is she embroiders these designs herself and layers them with simple kimono robes to create legendary ensembles.
Groudon Pokemon kimono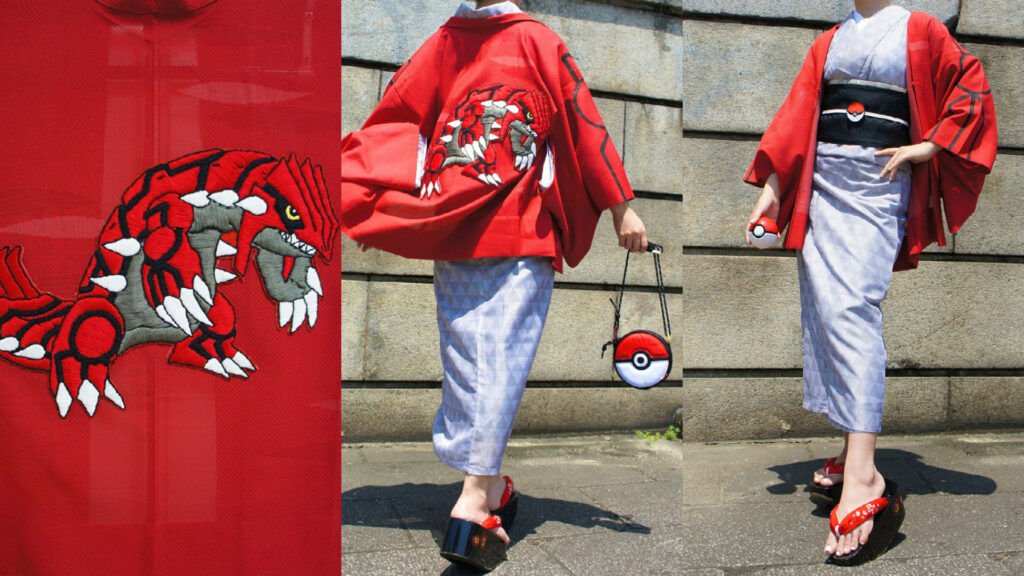 This Groudon kimono set features an embroidery of the dinosaur-like Pokemon at the back of the haori (short kimono robe). It's layered above a white geometrical kimono, paired with a black obi (sash) with a Pokeball obijime (string) at the center.
To complete the look, misamaru wore a pair of red-strapped zori (sandals) with a matching Pokeball handbag.
---
---
Rayquaza Pokemon kimono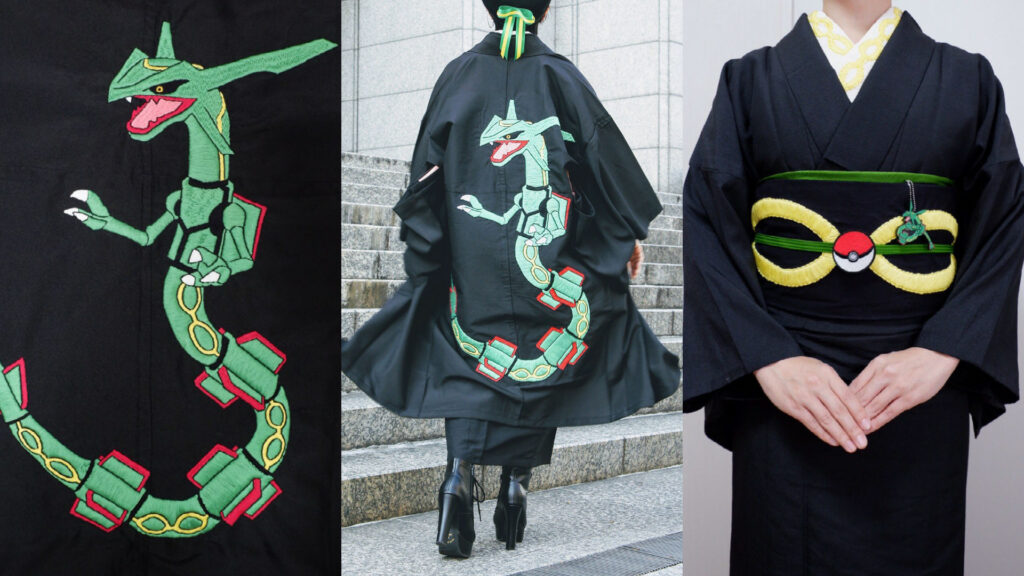 The highlight of this kimono OOTD is the gigantic Rayquaza embroidery at the back. It took two months for misamaru to complete this embroidery featuring the flying dragon pocket monster.
This sleek kimono coordinate includes a mini Rayquaza chain in front and a cute ribbon hair accessory in yellow and green colors.
Kyogre Pokemon kimono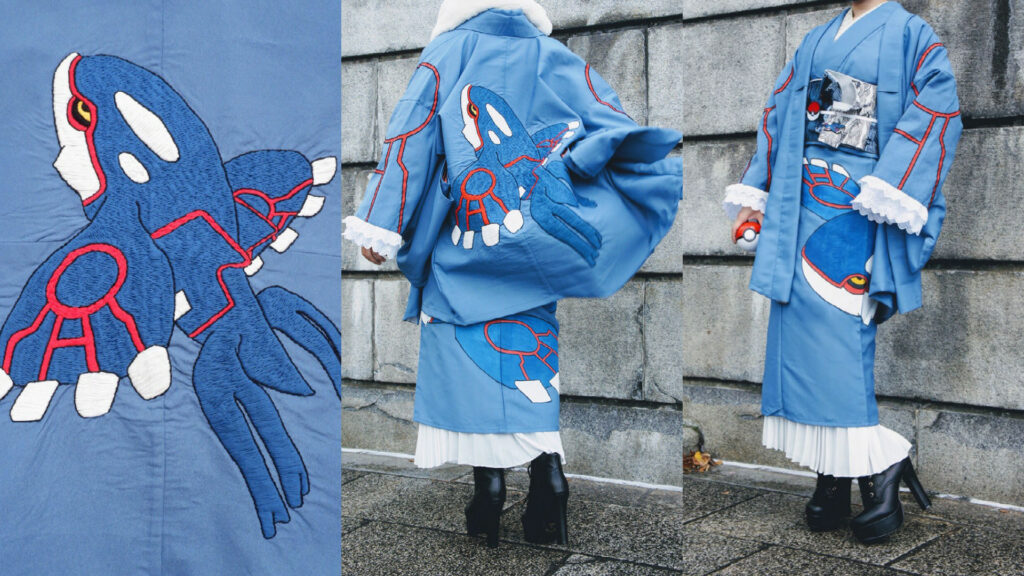 This set of legendary Japanese kimonos would not be complete without Kyogre. Kyogre, Groudon, and Rayquaza are all legendary monsters from Pokemon Emerald.
This set looks perfect for the winter season with its fur-lined haori with white ruffled layers. The haori shows the whale-like Pokemon Kyogre at the back. The sleeves also feature red lines similar to the legendary's markings. An illustration of Kyogre is also present on the main kimono robe.
Upon closer inspection, the obi makes a striking contrast to the whole ensemble with its Japanese pattern.
You can view more of misamaru's kimono coordinations on her Twitter account.
READ MORE: These Super Mario kimono sets fuse retro gaming and traditional fashion