The real-life Straw Hat Pirates are almost here, thanks to Eiichiro Oda and Netflix's live-action adaptation of the hit anime series One Piece.
The popular streaming platform is going all out with its production, bringing One Piece live-action ships to life with their million-dollar budget.
For their first season, the production team designed life-size versions of anime ships Going Merry, Red Force, and Miss Love Duck.
All aboard Netflix's One Piece live-action ships Going Merry, Red Force, and Miss Love Duck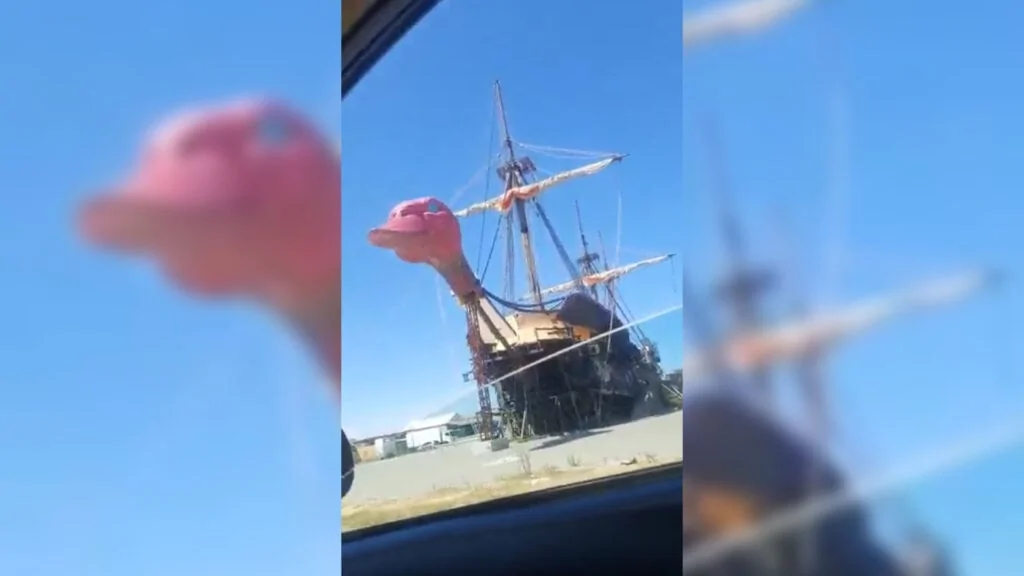 Netflix is going all out for the One Piece live-action series, judging from their filming sets. The streaming giant built a life-sized version of the One Piece ship Miss Love Duck.
This version of the Miss Love Duck nails every detail of the One Piece live-action ship. Fans can spot the hearts on each of the sails, as well as the huge duck as its figurehead.
While the ship still looks incomplete from the fan video posted by Twitter user Bantu King, One Piece fans are already excited to see it in action.
---
---
Other One Piece live-action ships Going Merry and Red Force have been spotted on the same filming set as Miss Love Duck.
Going Merry is the Straw Hat Pirates' first full-sized ship, decked with a massive sheep as its figurehead while the Red Force is the Red Hair Pirates' ship, with Red-Haired Shanks as its captain.
The One Piece live-action series set is located inside Cape Town Film Studios in South Africa.
Netflix is sparing no expense for the beloved series since Tomorrow Studios producer Marty Adelstein claimed that the "project could set a new record for the highest production cost in television drama history."
Alvida's Miss Love Duck is one of the earliest One Piece ships in the anime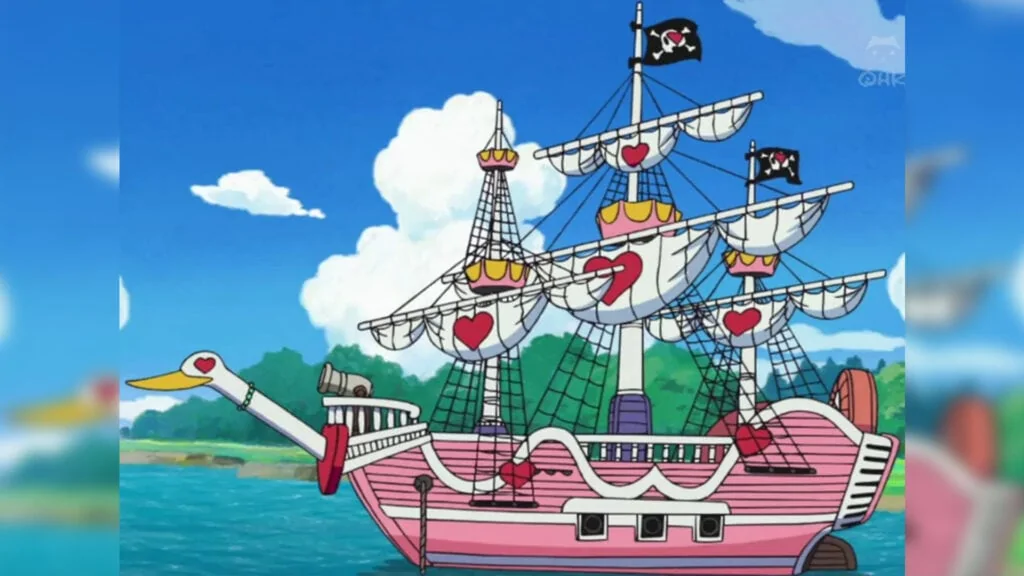 Miss Love Duck is the first ship owned by the Alvida Pirates, led by the female pirate Alvida. Her trademark weapon is an iron mace, which she used to fight Luffy.
Alvida is very narcissistic and believes she is the most beautiful lady in all of the seven seas.
---
---
You can follow the official One Piece live-action Instagram account for more updates.
READ MORE: Netflix's One Piece live-action: Cast, trailer, episodes, release date