The gaming community was stunned by the latest Nintendo Direct, which announced new information about the upcoming Mario movie.
Super Mario video game creator Miyamoto Shigeru revealed the Mario movie cast, led by Guardians of the Galaxy's Star-Lord, Chris Pratt.
Mario movie cast
Chris Pratt as Mario
Anya Taylor-Joy as Princess Peach
Charlie Day as Luigi
Jack Black as Bowser
Keegan-Michael Key as Toad
Seth Rogen as Donkey Kong
Fred Armisen as Cranky Kong
Kevin Michael Richardson as Kamek
Sebastian Maniscalco as Spike
The internet reacts to the Mario movie cast
Twitter user StheGeneral has actually predicted the casting a year before the official announcement even went out.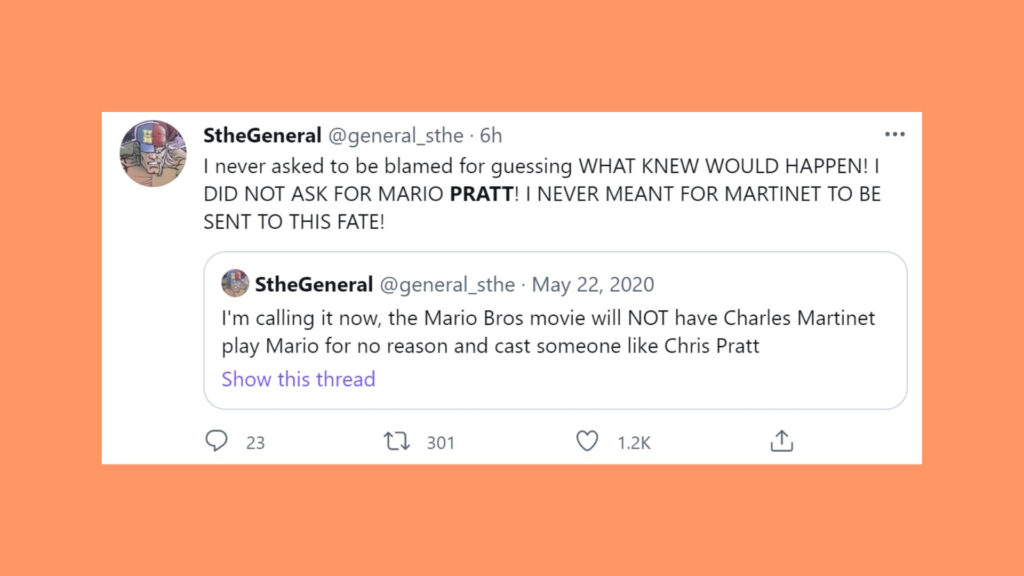 With Chris Pratt as the main voice actor for the movie, fans can't help but put together edited photos of the Nintendo universe and the Marvel Cinematic Universe (MCU).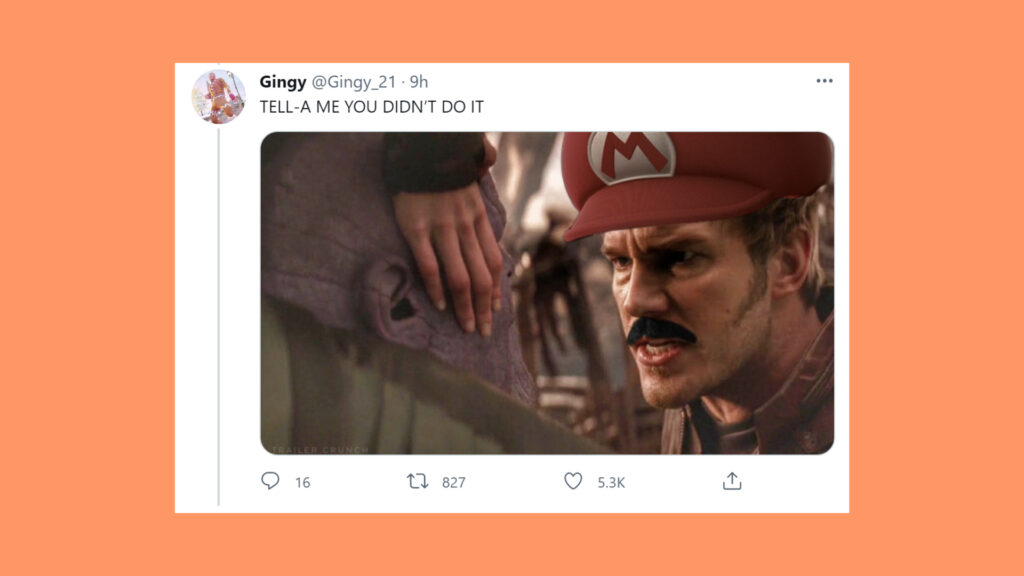 Artist Diego9CVII spotted this cinematic parallel between the Mario + Rabbids Sparks of Hope and Guardians of the Galaxy posters.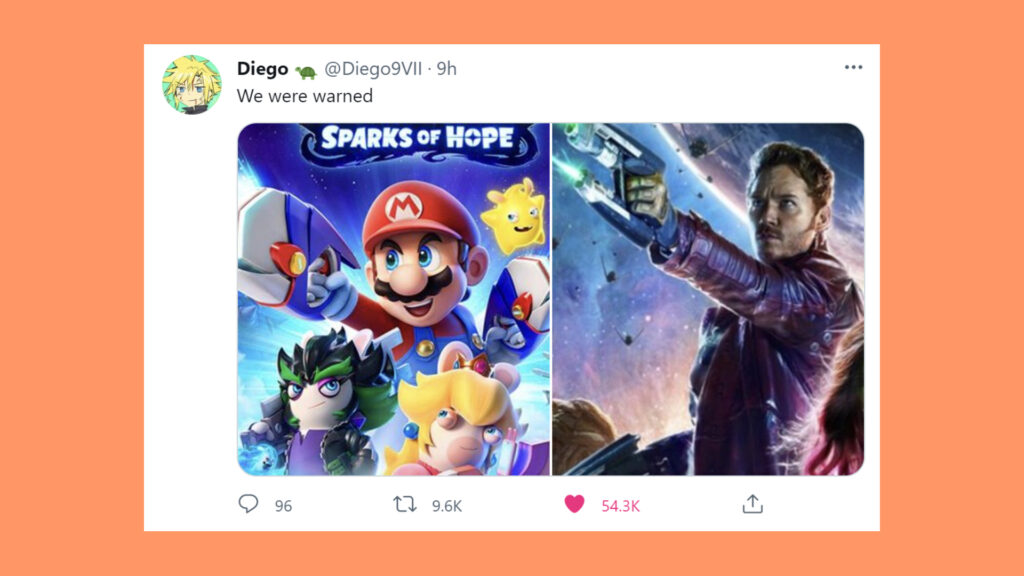 Animator Coolcid Prod even recreated this famous scene in the Guardians of the Galaxy Vol. 2 movie featuring Chris Pratt as Peter Quill and his father Kurt Russell as Ego.
Still, the Super Mario community wants the original Mario voice actor, Charles Martinet, to play the lead role in the movie instead of Chris Pratt.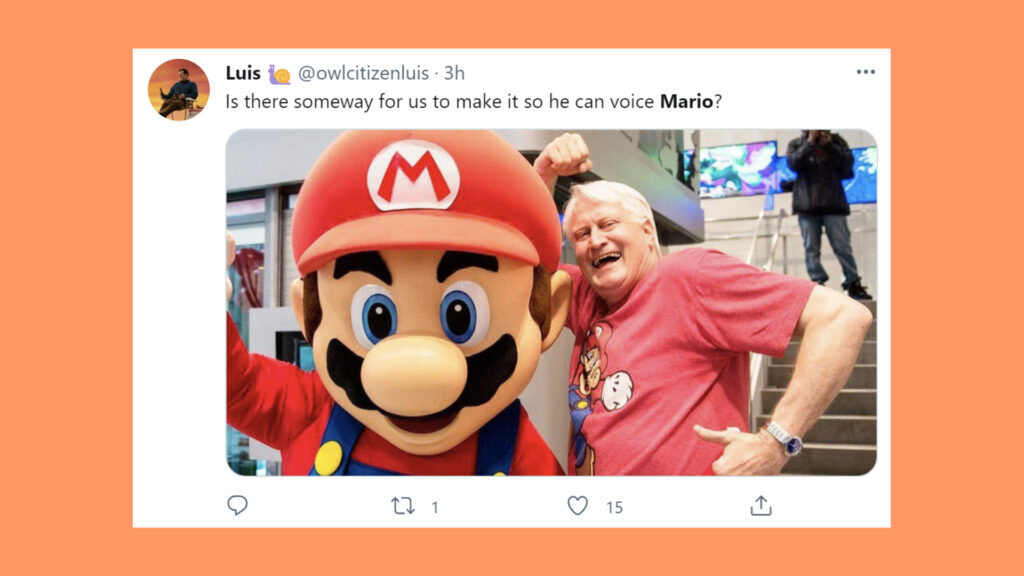 Martinet has been working with Nintendo for about 31 years now. He has been the voice actor for Mario since 1992.
Other Nintendo fans showed positive reactions towards Jack Black's Bowser role in the Mario movie cast.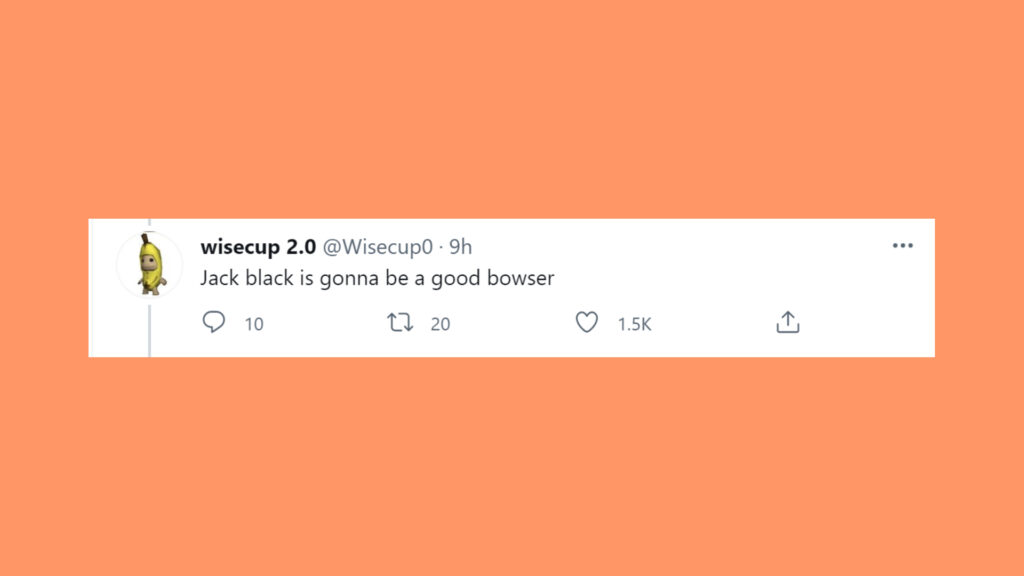 Streamer and artist TecTiger_VH even reimagined Jack Black as Bowsette, the unofficial, female version of Bowser.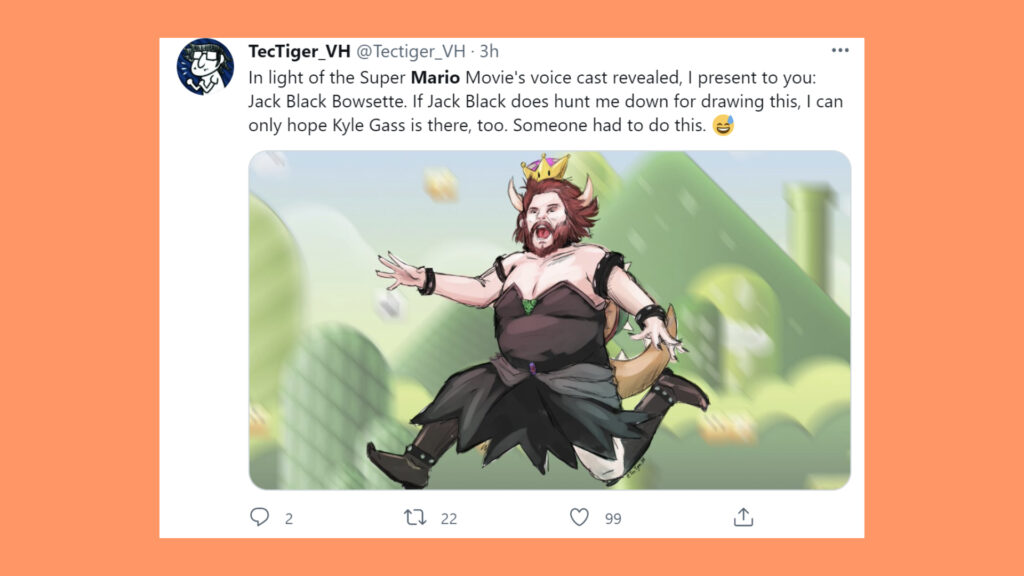 ---
---
Former Nintendo president and COO Reggie Fils-Aimé even joked about not making it to the Mario movie cast.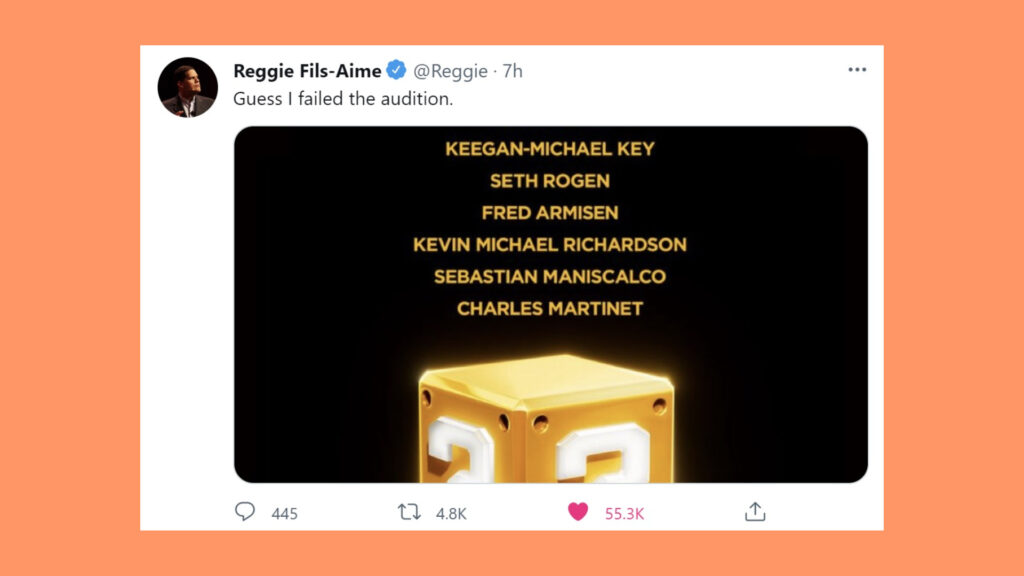 The internet also shared their fan-casting for the movie. Award-winning actor Danny Devito is highly requested to play the role of Wario. He would also make a good Yoshi voice actor, according to this tweet.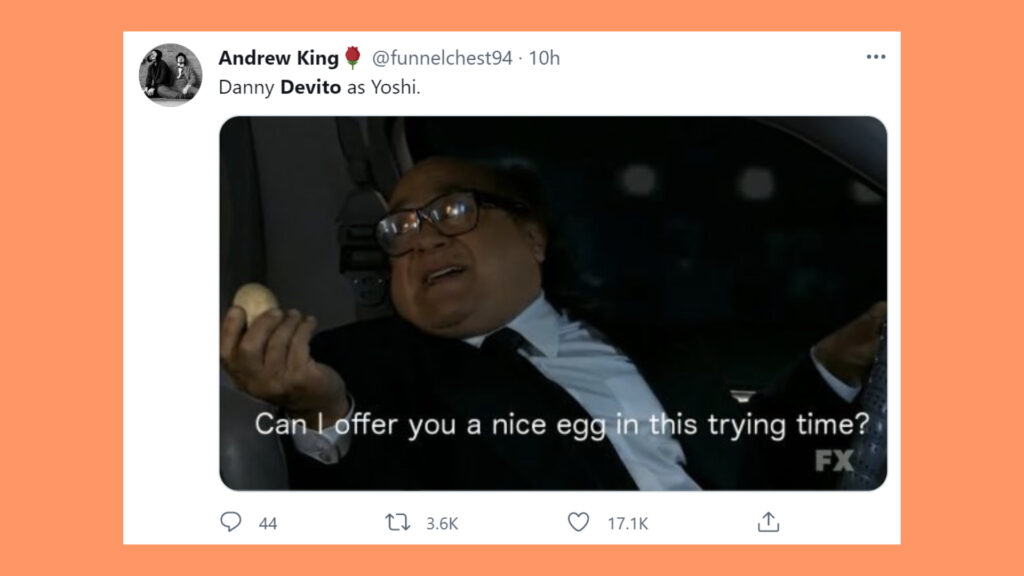 Mario the movie will be released on December 21, 2022.
READ MORE: Here's our first look at Tom Holland as Nathan Drake in the Uncharted movie