If you're a huge fan of anime, video games, or comics, there's a reasonable chance you've considered cosplaying at some point in your life.
Cosplay, a portmanteau of "costume" and "play," has transformed into an art form that's much more than just dressing up as your favorite characters, with participants performing skits and scenes from their favorite show, to ultimately embracing not just the character's appearance, but their whole persona as well.
In fact, some cosplayers are so good at what they do, they've been able to turn it into a career.
Popular Filipino cosplayer, Carla "FoxRots" Vergara, is one such professional cosplayer, and has been cosplaying since 2012.
"I guess I got into it because I was always a huge geek. I was sort of really into comic books and cartoons and movies and anime… So cosplaying was something that came naturally," FoxRots told ONE Esports.
FoxRots' cosplay name used to be her Tumblr URL, one given to her by her best friend. "It was sort of like a play on words with like, 'Foxtrot,' but then I'm into gore, and zombies, and horror and stuff, so it became 'FoxRots,'" she said.
"It was almost inevitable for me to end up a cosplayer. I really loved wearing costumes, I'd always be the one that goes all out in Halloween or movie premieres, so when somebody told me that I could do this all-year-round, dressed up as my favorite characters, I was like 'Heck, yes! I want to be a cosplayer!'"
---
Humble beginnings
Because of her love for comics and the Marvel universe, FoxRots' first-ever cosplay was Miss America Chavez from the Young Avengers comic book series.
"It was a very casual outfit that I knew that I could do," she said.
"I didn't even have a wig, I used my real hair. I guess one thing that I would have done better or change is wearing a nice, curly hair wig," she revealed. "I thought that, despite it being my first cosplay, it was rather good. I'm proud of it. I'm proud of what I made and how I made it, it was the best I could do that time."
As for how she chooses which characters to cosplay, FoxRots revealed that the process is actually fairly easy.
"I either totally relate to the character, like Avatar Korra or Catra from Netflix's She-Ra and the Princesses of Power series, or I immediately fell in love with their look like Bowsette," said FoxRots.
However, falling out of love with a character is also possible according to FoxRots, which can lead to dozens of half-done "cosplans" (cosplay plans).
"I've got like dozens of half-done cosplays and backlogs that I started working on when I was super into whatever media they were from and then halfway through it's just 'I'm not gonna go back to this,' or maybe I will one day when I run out of cosplays to do which sounds like just probably impossible."
As for her favorite cosplay, FoxRots explained that cosplayers constantly change their faves.
"Ask a cosplayer who their favorite cosplay is and the answer to that question gets changed a lot. You know we're always constantly cosplaying new characters, learning new skills, so… that answer is subject to change," explained FoxRots.
Right now FoxRots favorite cosplay is Catra from She-Ra and the Princesses of Power, especially since it is very comfortable to put on.
"I worked really hard on putting everything together so wearing it is really fulfilling and makes me really happy," said FoxRots.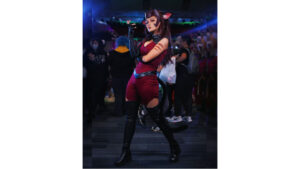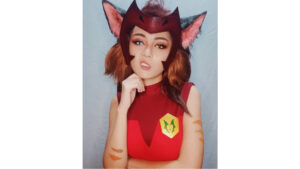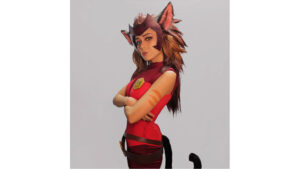 ---
The art of crafting
FoxRots also shared how she puts together a costume.
"The first step that I usually do when I see a character is I start canvassing for materials," she explained. "Then I start to think about the types of fabric, paint, and raw materials that I'm going to use and then slowly work on them as the materials come together."
On average, FoxRots takes a week or two to finish a single cosplay piece. That is, if she is really focused and has the time to do it since she doesn't really cosplay full-time. "I have a full-time job so there are a lot of factors that go into how much time I can put in," she explained.
Despite being in the industry for eight years, FoxRots admitted that she still has much to learn, and that she doesn't have all the skills she wants to have yet when it comes to cosplaying.
"I feel like I could work on my sewing a lot more, I feel like I need to improve on my crafting… But you know these things that I already know now, they weren't built overnight. I had to go through a lot of learning and trial and error, and searching for processes to get to where I am today," she explained.
Between sewing costumes and crafting props, she prefers to do the latter and even claims that the gluegun is her bestfriend.
"Crafting props is my favorite, favorite part of the entire experience. I really love building weapons, and sort of little armor bits, and accessories," FoxRots said.
FoxRots shared that she's most proud of her handmade Sombra wig which she cut, dyed, and styled from scratch. She even figured out how to pull off the Overwatch hacker's undercut which looks so real, you would think it's her actual hair!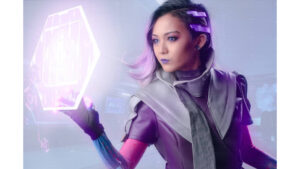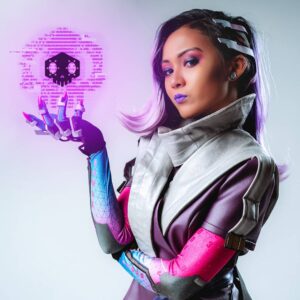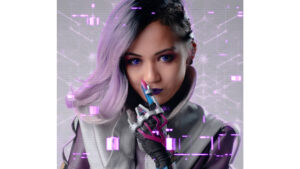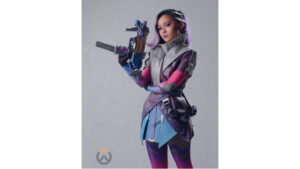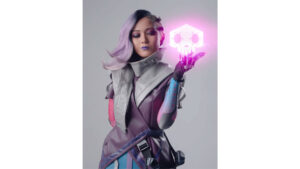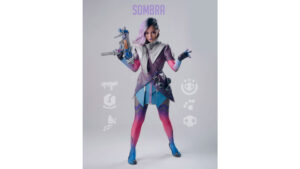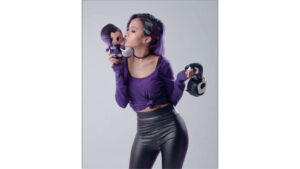 This insanely good Sombra cosplay actually required a lot of collaboration from different crafters and tailors, but FoxRots takes credit for the wig, the make-up, the gun prop, and all the other tiny accessories you see in this photo.
While some may argue that buying pre-made cosplay costume is considered "cheating" rather than making everything on your own, FoxRots believes otherwise.
"Cosplaying is roleplaying in a costume. It doesn't matter if you made it, if you bought it, if you had someone made it, if it's from a store, if it's from your closet — cosplay is cosplay and generally the consensus is that anyone can cosplay no matter what the budget or skill level is."
The cosplay community does not really judge or look down upon those who buy or commission pre-made costumes according to FoxRots. "Nobody thinks that people who make their own stuff are any better. I'd like to think that the cosplay community at its best is very accepting of the limitations, resources that different people tend to have."
Additionally, her Sombra cosplay took four months to complete, taking into consideration the canvasing, shipping, and crafting time.
As a cosplayer for about nine years now, no cosplay is considered impossible or difficult for FoxRots. She always finds a way to cosplay even the unusual characters, like My Hero Academia's Ashido Mina who she described as "this pink alien-looking thing with like black eyes and yellow irises and pink skin from head to toe."
"When you've been cosplaying for so long that you're already familiar with the resources that you have and you're familiar with techniques, suddenly no cosplay seems too impossible at some point. Except of course if you're cosplaying Godzilla or something, obviously I can't do that," she kid.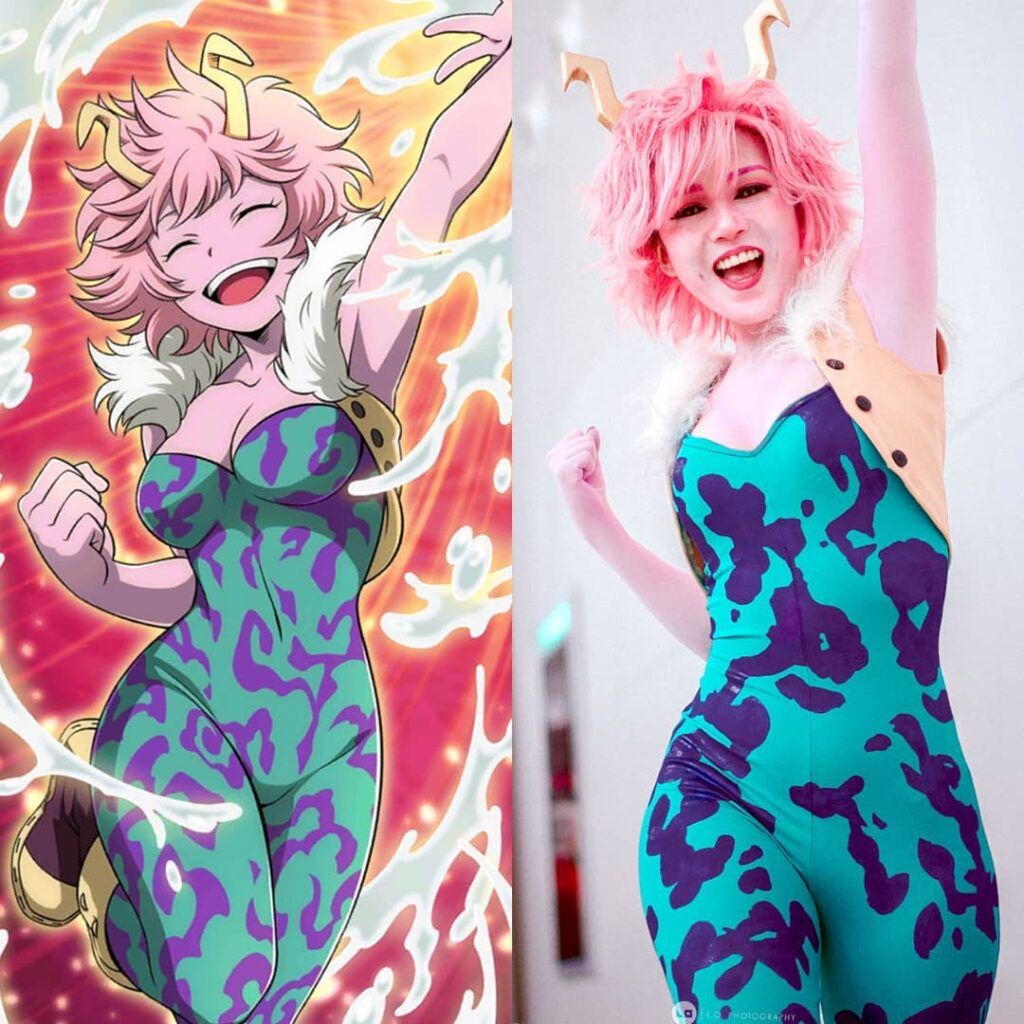 FoxRots takes inspiration from sibling duo and her friends Dinny and Gelo Grayson when it comes to the art of crafting props and costumes.
"I look up to them so much because they've been with me since the beginning of my cosplay journey," she said. "I have seen them grow and learn so many new skills, and their passion for the craft really inspires me to do more and be better and every day I hope to be more like them."
---
---
When she's not cosplaying, FoxRots likes to play video games in her spare time. Her main obsession right now? World of Warcraft's Shadowlands expansion!
"I have been playing for a few months now, I'm kinda a newbie at it. I wasn't one of those people that have been playing for years on in but I love the game, I love the world, this has been my main obsession right now and the only game I've been playing," she said.
---
On cosplaying as a career
After getting invested in cosplay, FoxRots soon found herself being booked for multiple events. She played Ciri in Netflix Philippines' The Witcher in Manila event and even became a part of the company's booth for Asia Pop Comic Con.
"I got to meet Henry Cavill himself. I got to shake his hand and have a photo with him on stage. It was crazy, and there was a huge crowd — I absolutely loved it," exclaimed FoxRots.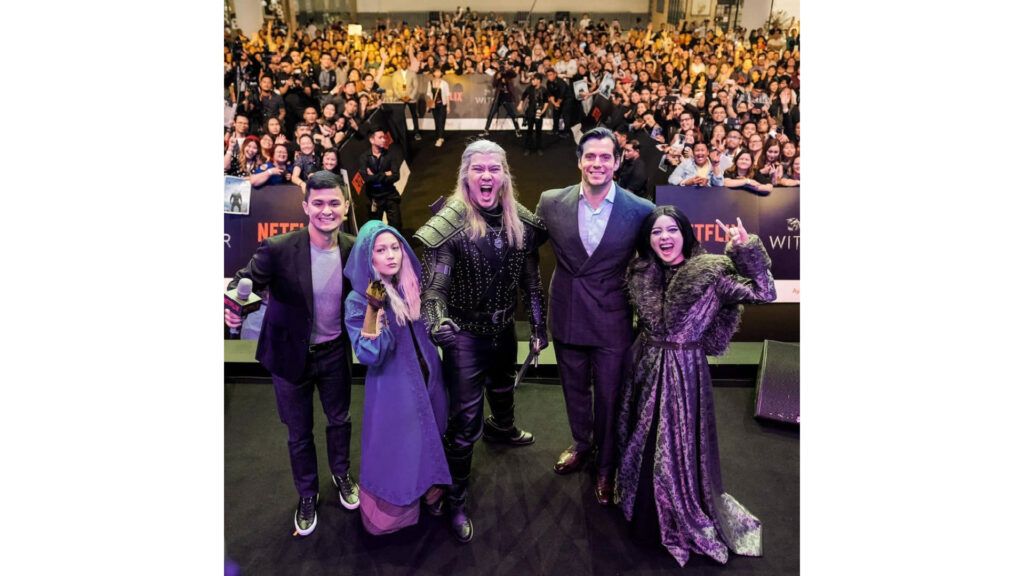 "When I'm doing character cosplay for companies and events I like to take the role-playing aspect of cosplay very seriously," she said. "I do my best to try to look the part because I really want people to sort of believe that I am that character for them."
She also shared how she prepares for roles, such as practicing her British accent for her Game of Thrones cosplay and putting on a short skit for one of the events she attended.
"I did Josie and the Pussycats for Netflix and that was sort of a skit, a performance that I had to prepare, we had rehearsal dates, we had choreography, we had to perform the same songs over and over again thrioughout the day so it was very taxing, we had to be physically fit for that, and it was a lot of fun."
---
The Philippines cosplay community
FoxRots described the Philippine cosplay community as a very young and positive scene, especially since it only started getting big because of cosplayers like Alodia Gosiengfiao and Myrtle Sarrosa that get featured in the spotlight.
"The core beliefs of the community are very sound, it's very open like anyone can cosplay, its a place where you can let your freak flag fly, a place where you can be yourself," explained FoxRots.
Back then, the only places where you could cosplay in the country were at mall conventions like at SM Megamall's Megatrade Hall in Mandaluyong City, but nowadays it's quite normal for cosplayers to organize their own private photoshoots, which FoxRots describes as "the more intimate cosplay."
"I still like going to conventions but in the recent years as I've gotten older (I'm not even that old) I've leaned more towards the private photoshoots and hanging out with my smaller circle of friends and cosplay and having a shoot day," she said.
"I have so many people that come up to me and tell me 'Oh I wish I could start cosplaying,' 'I wish I could cosplay like you,' 'I wanna be a cosplayer like you one day,' and honestly, simply and plainly just go out and do it. Whatever you wanna do, whoever you wanna cosplay — it does not matter. Just go out and do it," she encouraged everyone. "Once you let your inhibitions go and let your freak flag fly, honestly its the most amazing, liberating, freeing, happy experience and as a cosplayer I never feel more like myself than when I am in cosplay."
Right now, FoxRots is working on a bunch of cosplay projects, including Gwenpool from the Marvel comics and Bo-Katan from The Mandalorian and the Clone Wars series, her most expensive cosplay to date.
"I just wanna keep cosplaying for as long as I can, for as long as my time, my body, will let me. I see myself being 38 or maybe even older, cosplaying still and I wanna continue, this is my passion and this is what really fuels my soul."
READ MORE: Meet pindaPanda, the 'Rage Queen' of Dota 2