Amazon's streaming platform, Twitch, recently revealed the early stages of its new sponsorship program. Surprising many fans, Asmongold supports the new feature.
The massively successful streamer gave a unique perspective during a recent live stream. His case was strengthened after he revealed he was consulted about the program.
---
---
Asmongold was consulted on the new Twitch sponsorships program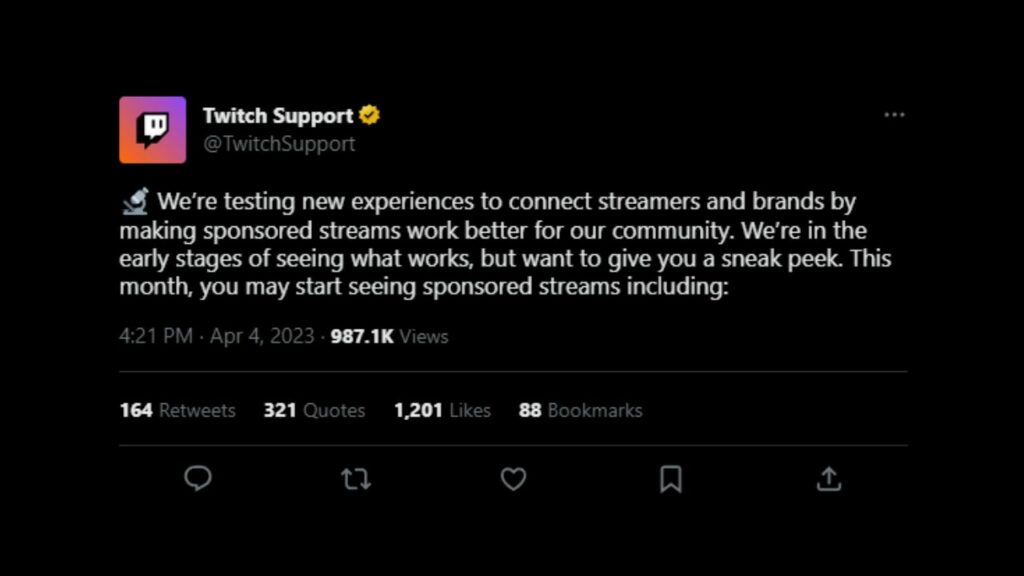 "Twitch talked to me about this feature, and I gave them feedback and consulted with them about it," Asmongold said.
The tweet provided details about five different "sponsorship solutions" the platform would be testing. The solutions include:
Channel Skins are clickable branded graphics that appear in-stream, on channel pages, and above Chat during sponsored streams.

Streamer-read Ads are readouts of branded talking points that happen live and take place across multiple streams.

Sponsored Gift Subs allow brands to buy and gift subscriptions in Chat to viewers at scale.

Sub Codes let brands pay for subs ahead of time – these codes can be shared with the brand's customers off-Twitch and redeemed on Twitch for subscriptions.

Sponsored Sub Discounts offer discounts for subscriptions on individual channels. Just like SUBtember, brands sponsor discounts so that streamers receive their regular payout for subs even though viewers pay a reduced rate.
Asmongold's take was contrary to the overall thoughts being shared in the replies to the tweet from the platform.
Given the company's decision to double down on its 50/50 subscription model in recent months, it was, of course, met with some hard criticisms. Many users chimed in with concerns about Twitch taking portions of money that should go to the creators instead.
Asmongold was quick to point out, however, that many of these commenters were misunderstanding the situation.
"It has nothing to do with taking streamers' existing subs and existing sponsorships," he said. "It has nothing to do with it."
In terms of how he feels about the program with the knowledge he has, he believes in the idea. "In general, I think it's a good idea. I do," he said.
---
---
Throughout the video, he explains that Twitch is making sponsorships more available to smaller creators who don't have an agent to seek them out for them. This alleviates the extra work and opens up new opportunities for creators.
The MMO streamer of the year likened Twitch taking a percentage to a streamer paying their agent or video editors.
Asmongold also emphasized that larger creators, who do typically get their own deals, will most likely not be negatively impacted by the new Twitch sponsorships. This is due to personal deals with large streamers most likely still costing advertisers less than going through Twitch, not to mention being able to specialize those contracts.
Overall, the jury will still be out on the new program until it rolls out to enough users. After some time for streamers to utilize it, we'll find out much more about what benefits or consequences it will have.
READ MORE: TwitchCon 2023 dates revealed with two brand new locations