Season 2 of phenomenal anime series Demon Slayer (Kimetsu no Yaiba) has officially ended, highlighting the bloody battle between the Demon Slayer Corps and the Twelve Kizuki's deadly Upper Moon 6 duo Gyutaro and Daki.
Daki, in particular, caught the eyes of many anime fans not just because of her beauty and attitude, but also because of her genuine love for her brother.
Russian Demon Slayer fan and cosplayer MiLKey captured the demoness' allure and feistiness in her Daki cosplay.
Warning: Major spoilers if you haven't watched Demon Slayer Season 1 and Season 2.
We can't take our eyes off this Daki cosplay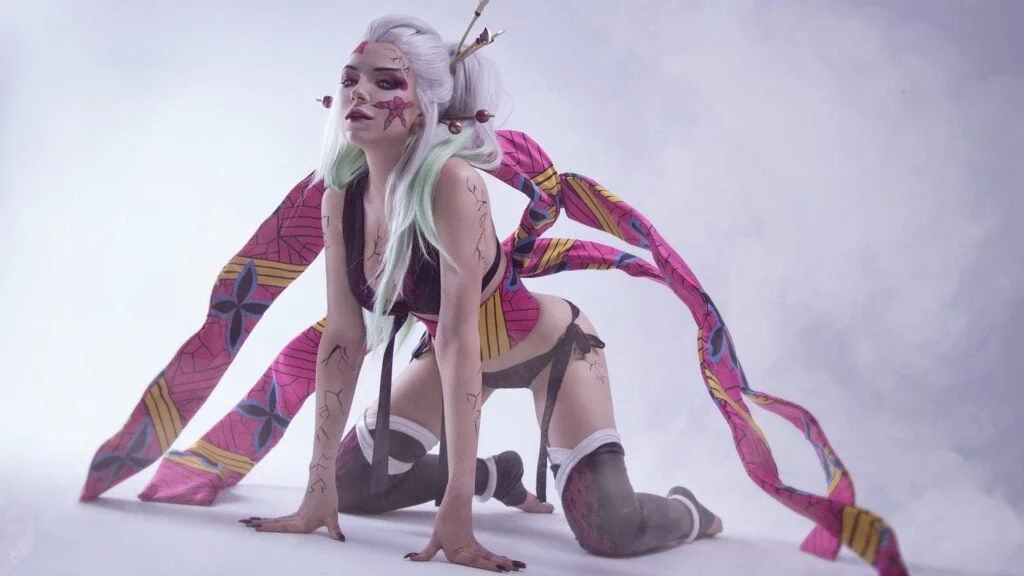 MiLKey's cosplay features Daki's demon appearance, complete with pale skin, long black nails, and black cracks all over her body. Of course, she also has the villain's signature pink flower-like demon crest on her face, which matches the character's terrifying obi sashes.
The whole costume, which consists of Daki's sexy two-piece garment tied with a huge obi, was sewn and crafted by MiLKey herself, according to her Instagram post.
---
---
Another photo shows Daki being burned by Nezuko's Blood Demon Art as seen in the manga and anime series. Daki has developed a fear of fire especially after being burned alive during her human years.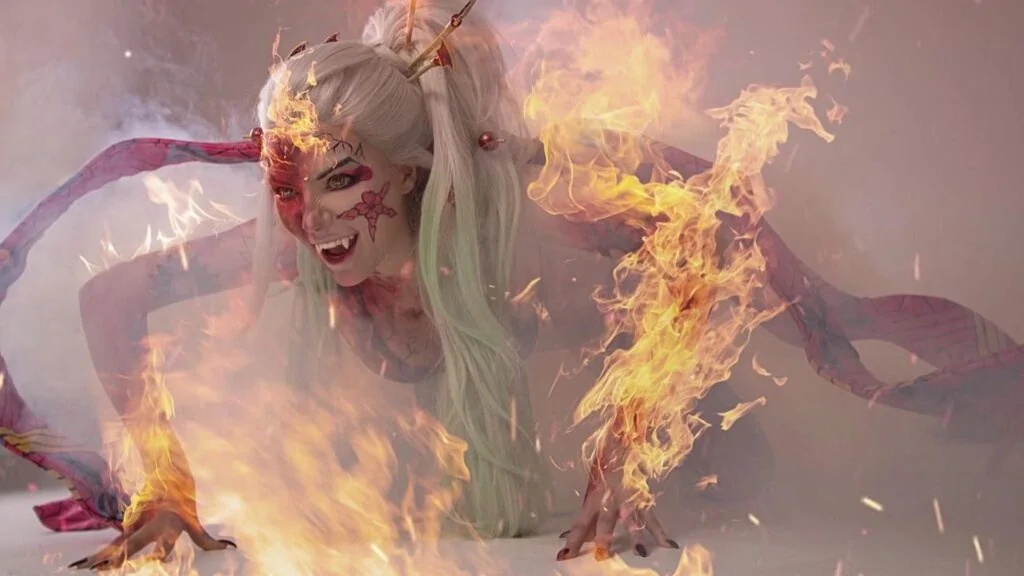 Other photos include her fellow cosplayer, Constantine, guised as Gyutaro, Daki's brother.
Aside from Demon Slayer, MiLKey has also cosplayed other anime characters such as Gurren Lagann's Yoko Littner, Bleach's Orihime Inoue, and Naruto Shippuden's Konan.
Fans can check out more of MiLKey's cosplays on her Instagram account.
---
Follow ONE Esports on Facebook for more anime news, guides, and highlights.
READ MORE: Who is Doma in the Demon Slayer Entertainment District Arc finale?