Is the TAQ V meta in Warzone 2? If that's a question you've been asking yourself, we're here to give you some good news.
It is.
If you're interested in rocking the TAQ V, Call of Duty Guru Marathon has you covered. He recently published a YouTube video going over the best TAQ V loadout.
The best TAQ V loadout to dominate the lobby in Warzone 2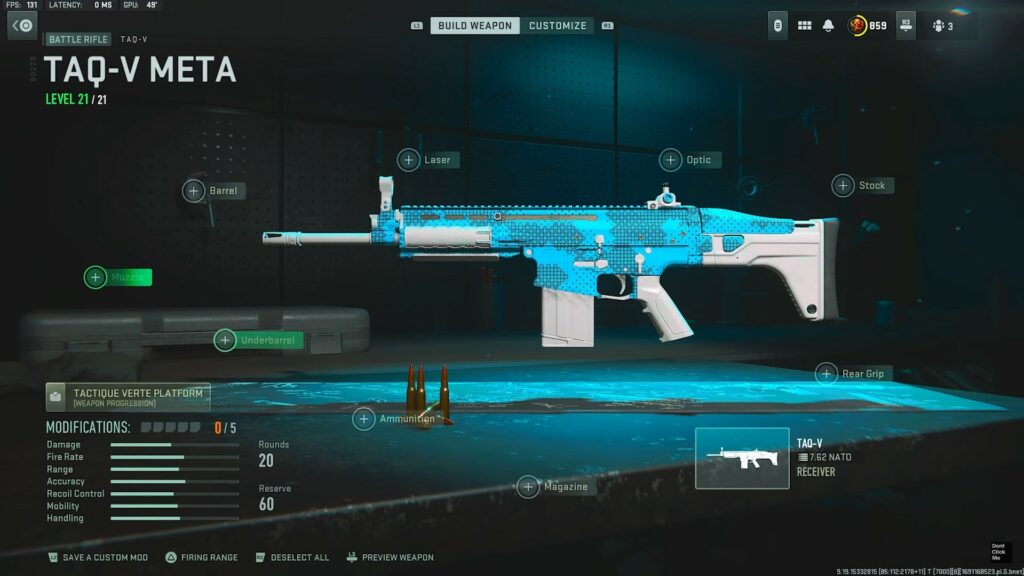 Kicking things off with the muzzle, Marathon chooses the Sakin Tread-40 for vertical and horizontal recoil control, allowing for much-improved accuracy.
For the underbarrel, it's the FTAC Ripper 56 attachment. This one adds recoil stabilization, hip fire accuracy, and aiming idle stability at the cost of some speed.
When it comes to the optic, Marathon adds on the AIM OP-V4 thanks to its clear precision sight picture. Once again, the drawback is related to speed with a decrease in aim-down-sight speed.
Finally, he slots the 7.62 high-velocity rounds into a 30-round mag for the increased bullet velocity, however, you will look a bit of your damage range.
| | | |
| --- | --- | --- |
| SLOT | ATTACHMENT | TUNING (VERTICAL, HORIZONTAL) |
| Muzzle | Sakin Tread-40 | +0.39, +0.19 |
| Underbarrel | FTAC Ripper 56 | +0.59, +0.23 |
| Ammo | 7.62 High Velocity | -0.70, +2.61 |
| Optic | AIM OP-V4 | 0.00, 0.00 |
| Mag | 30 Round Mag | N/A |
---
---
READ MORE: How to get Modern Warfare 3 beta code free