Making the most of every gun you use in Modern Warfare 2 is key, and the Fennec 45 is no different.
Choosing the right attachments and setting the right tuning is paramount to winning more fights, and dominating your opponents. With this Fennec 45 loadout from Call of Duty expert Hero, you can do just that.
---
---
Modern Warfare 2's Fennec 45 is still able to hang with the best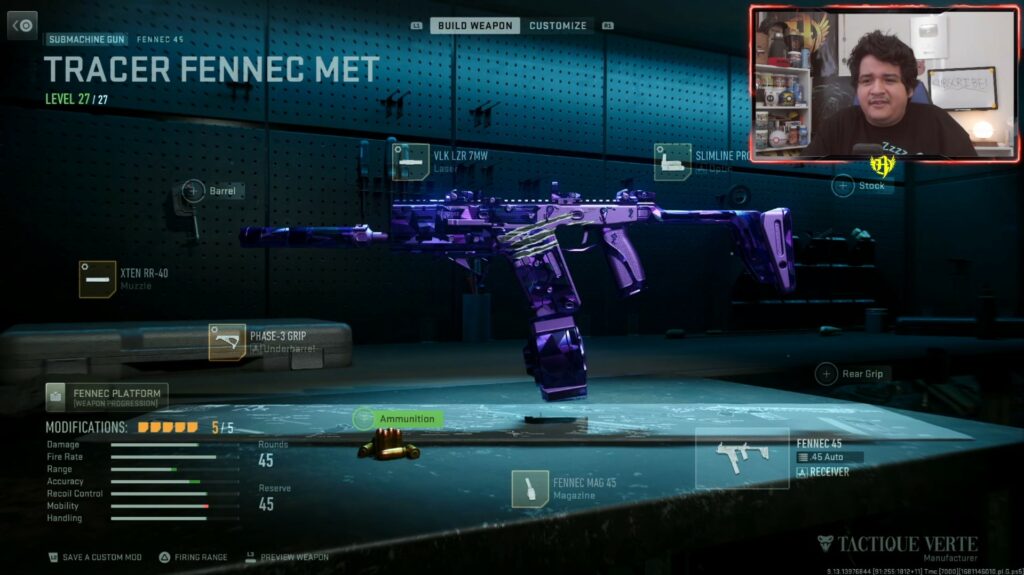 The Fennec 45 has seen itself atop the lists prior to Season 2, but that doesn't mean it hasn't been a capable SMG in the new meta.
Kicking things off, Hero selects the XTEN RR-40 muzzle. This attachment aids in bullet velocity, damage range, recoil smoothness, and even sound suppression.
Next up is the Phase-3 grip underbarrel. Turning to focus more towards accuracy, this attachment focuses on aiming idle stability, hip fire accuracy, and recoil stabilization.
In terms of the laser, Hero opts to use the VLK LZR 7MW. Quickness is the name of the name with this one, as it gives the users quicker aim-down-sight speed, aiming stability, and sprint-to-fire speed.
For the optic, it's the Slimline Pro. This shouldn't come as a surprise, given the precision sight picture it provides.
And lastly, he throws his ammo into a Fennec Mag 45 to make sure there's enough rounds to go around.
| | | |
| --- | --- | --- |
| SLOT | ATTACHMENT | TUNING (VERTICAL, HORIZONTAL) |
| Muzzle | XTEN RR-40 | -0.27, +0.61 |
| Underbarrel | Phase-3 Grip | +0.65, +0.18 |
| Laser | VLK LZR 7MW | -0.44, -37.84 |
| Mag | Fennec Mag 45 | N/A |
| Optic | Slimline Pro | -2.61, -2.25 |
READ MORE: Call of Duty League broadcast platform change draws applause from the community