If you're looking for a new assault rifle to use in Modern Warfare 2, then the M13C should be in your view.
If you're interested in seeing what it's all about, Call of Duty expert Hero on YouTube has you covered. He recently shared a video going over the best M13C loadout.
The best M13C loadout to dominate your Modern Warfare 2 lobbies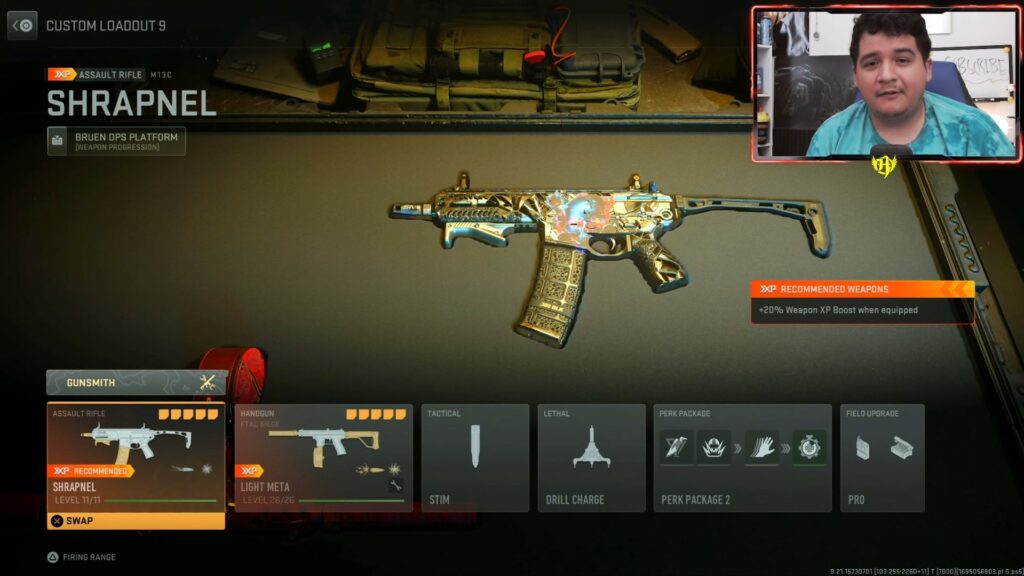 Kicking things off, Hero opts for the Sakin Tread-40 muzzle for improved vertical and horizontal recoil control. This attachment causes the rifle to lose a little speed, but it's well worth it.
Speaking of speed, the VLK LZR 7MW is added to this loadout to make up for that with an increase to aim-down-sight and sprint-to-fire speed in addition to aiming stability.
For the underbarrel, the Edge-47 grip is the attachment of choice thanks to its aiming idle stability and recoil stabilization improvements.
When it comes to the ammo, Hero chooses the .300 BLK Overpressured Plus +P rounds. This gives the user no enemy skulls and an increase in target flinch.
And lastly, he adds on a 45-round mag. This is to make sure you can take down multiple targets if needed, and you really can't go wrong with that
Hero's best M13C loadout:
| | | |
| --- | --- | --- |
| SLOT | ATTACHMENT | TUNING (VERTICAL, HORIZONTAL) |
| Muzzle | Sakin Tread-40 | +0.62, +0.26 |
| Laser | VLK LZR 7MW | -0.32, -34.55 |
| Underbarrel | Edge-47 Grip | +0.65, +0.26 |
| Ammo | .300 BLK Overpressured Plus +P | +0.32, +7.26 |
| Mag | 45 round mag | N/A |
---
---
READ MORE: Best M16 loadout in Modern Warfare 2 — you can't lose!