Call of Duty Modern Warfare 3 has launched, and it comes with plenty of new and old weapons to tune up, including the Lockwood 680.
If you want to test the best Lockwood 680 loadout MW3 has to offer, Call of Duty expert Hero on YouTube recently shared a video going over exactly that.
The best Lockwood 680 loadout MW3 players can use to dominate in multiplayer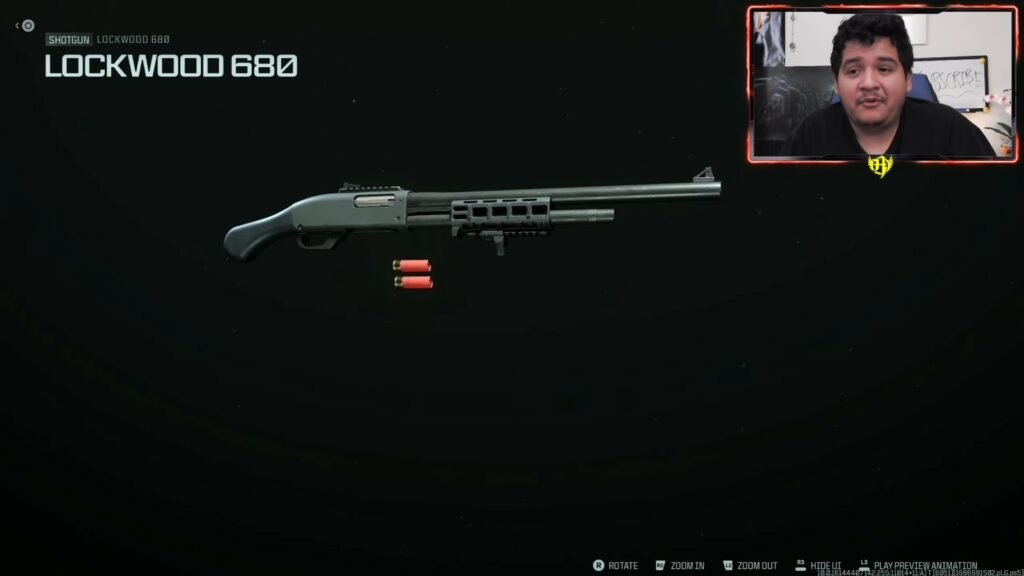 Hero pairs the Lockwood 680 with the Renetti as his secondary thanks to its fast fire rate, and loads out the class with the most optimal equipment to get the job done.
Equipment
Infantry Vest
Battle Rage
Frag Grenade
Munitions Box
Quick-Grip Gloves
Lightweight Boots
EOD Padding
Starting off the best Lockwood 680 loadout MW3 has to offer with the barrel. He goes with the Bryson Hammerforged Long Barrel. This barrel gives the shotgun increases in bullet velocity and range, movement speed, aim-down-sight speed, and aiming idle sway.
Moving to the underbarrel, he chooses the XRK Edge BW-4 Handstop. This attachment provides plenty of speed across aim walking, ADS, sprint-to-fire, and overall movement.
In what he calls one of the most important attachments of the class, the bolt, he chooses the Express Light bolt. This greatly increases the rechambering speed of the shotgun, letting you quickly get back into the action.
For the stock, Hero chooses the Sawed Off Mod. The speed gained from this one is insane, with a triple bonus to sprint-to-fire, movement speed, and aim walking speed with a double improvement on ADS.
And lastly, he puts on the Matuzek XRAY Skeletonized guard. This gives a boost to overall movement speed in addition to the rechambering speed we just talked about.
Hero's best Lockwood 680 loadout MW3:
| | |
| --- | --- |
| SLOT | ATTACHMENT |
| Barrel | Bryson Hammerforged Long Barrel |
| Bolt | Express Light Bolt |
| Guard | Matuzek XRAY Skeletonized Guard |
| Stock | Sawed Off Mod |
| Underbarrel | XRK Edge BW-4 Handstop |
---
---
READ MORE: When does Modern Warfare 3 Season 1 start? Season 1 details revealed