Head over to the Antaris Battlefield in this week's episode of Gamer's Paradise.
Episode 11 takes gamers to the valleys of Arena of Valor with casters Em "Kaisaya" Dangla and Brian "Guiang Gaming" Guiang to answer the question of the best hero in the game.
The epic 5v5 multiplayer online battle arena (MOBA) title was one of the medaled events at the 2021 Southeast Asian (SEA) Games, and it remains one of the most popular mobile games to date.
The recent Arena of Valor International Championship 2022 boasted a prize pool of US$2,000,000, the highest in AIC history.
---
---
Gamer's Paradise Episode 11 examines one of the most popular MOBA titles
---
---
For Kaisaya, also a former AoV pro, the best hero is intrepid marksman Violet. "I play marksman in the game and she's got lots of skins," she said. "She rolls and tumbles and jumps through walls. I think she's amazing. She's very mobile."
On the other hand, Guiang Gaming went with fiery-eyed mage hero Raz. "I find it quite fulfilling to play Raz," he said. "He is a high-priority pick when you want to be able to close the distance with your enemy."
When host Eri "Eri" Neeman challenged the pair to make the case for why their respective heroes would win more games, Guiang argued that Violet struggles in the early to mid game. "On the other hand, that's where Raz thrives," he said. "Raz can always initiate up front, and his damage is always going to increase over time."
However, good Violet players can smartly utilize her Tactical Fire tumble to avoid Raz's skill shots, said Kaisaya. "She can also play safe in the early to mid game until she gets all the farm she needs," she added.
While the duo was not able to come to an agreement, they both made a compelling case for how deadly both heroes could be in the right hands.
Moving on to Hero Story, the episode shines the spotlight on Kawee "MeMarkz" Wachiraphas, a retired Overwatch pro turned AoV player.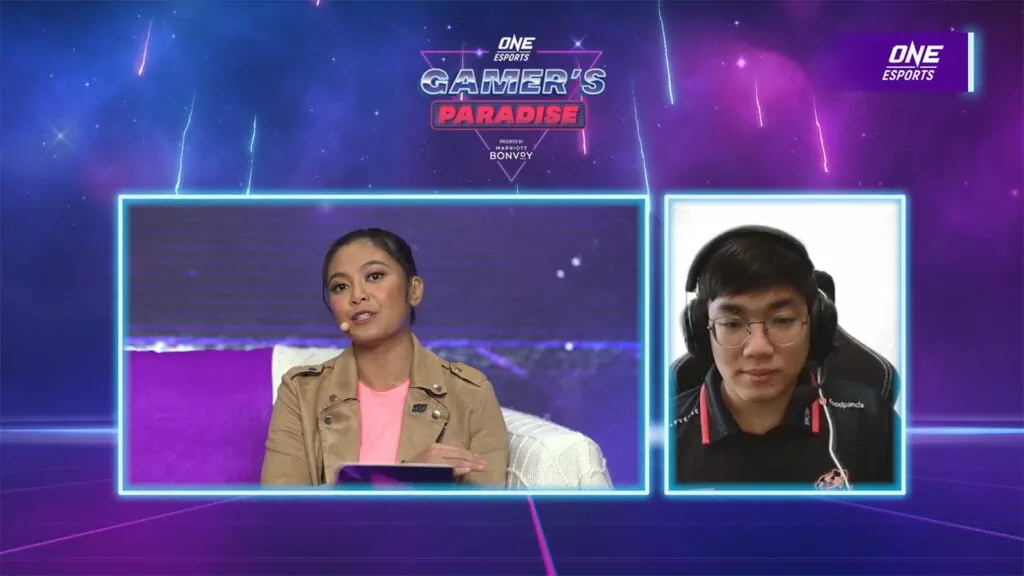 While they may seem like vastly different games, MeMarkz says that they are more similar than most people think. "The game pattern of Overwatch and other MOBA games are kind of overlapping," he said. "People think of Overwatch as a full FPS game, but that's not true because it is mixed with elements of MOBA games, like skills and positioning in battles."
"This made my transition from Overwatch to AoV less difficult."
AoV (or RoV) also helped pave the way for other mobile esports tournaments in Thailand, completely changing the esports industry in the country. It was the first in Thailand to hold competitions for a mobile game, kickstarting what would soon become a rapidly growing scene.
From pro player to coach and now streamer, MeMarkz has seen and done it all. But his favorite was his time as a coach, where he had the opportunity to guide new players and groom them to succeed.
Finally, the episode wrapped up with House Party, where Kaisaya, Guiang Gaming, and MeMarkz duked it out over a game of beer pong (actually vinegar) while putting their in-game knowledge to the test.
Gamer's Paradise airs every Monday on ONE Esports' social channels, including Facebook, Twitch, YouTube, and AfreecaTV at 8.30 p.m. GMT+8.
READ MORE: JoJo's Bizarre Adventure All Star Battle R: Full list of playable characters