Joining new character, Revenant, in Apex Legends Season 4 will be the new Sentinel bolt-action sniper rifle.
The weapon is described as an armor cutting bolt-action sniper rifle on Respawn's website.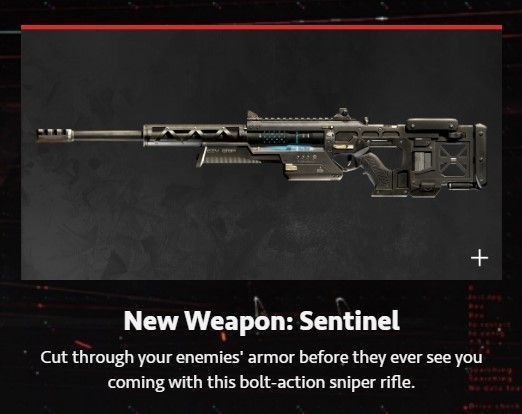 ---
A post on the Sony PlayStation blog by EA also gives some extra details:
"Fast for a sniper, accurate, and surgical, the Sentinel lets you remove your enemies from the battlefield with cold-blooded accuracy. Ideal for medium-to-long-range combat, the Sentinel is particularly devastating to shields."
The Sentinel sniper rifle also has a unique ability that lets players charge the weapon for extra damage by consuming a Shield Battery from the player's inventory.
Apex Legends' Season 4: Assimilation is set to begin on February 4.
READ MORE: Cyborg assassin Revenant has finally been confirmed as Apex Legends next character