It's now official, Revenant will be the newest character to join the Apex Legends roster.
Respawn Entertainment has just released the Assimilation launch trailer for Season 4, which explained the whole bait-and-switch from James "The Forge" McCormick to the cyborg assassin that is Revenant.
According to Respawn's Twitter post, Revenant was once the greatest hitman for the Syndicate. But when his programming failed, he saw what Hammond Robotics had turned him into and became obsessed with revenge.
---
---
Respawn originally announced Forge as Season 4's upcoming new character, but he was murdered by Revenant during an interview. Forge was being backed by Hammond Robotics and was the main reason why their imagery has been showing up more frequently in the World's Edge map.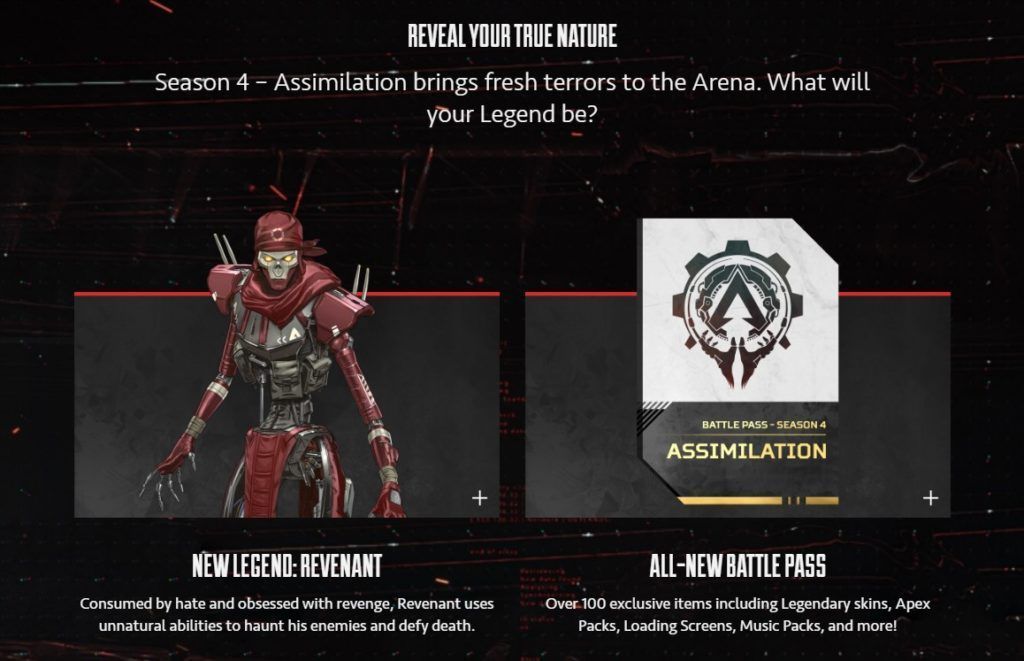 Revenant will be the fourth Apex Legends character to join the roster after Octane, Wattson, and Crypto who all debuted at the beginning of a new season.
Apex Legends' Season 4 is called Assimilation and is set to kick-off on February 4.
READ MORE: Grab Forge's free epic weapon charm before it's gone from the Apex Legends map