20 years after its first anime adaptation, the Trigun franchise makes an unexpected return with Trigun Stampede.
The Trigun Stampede anime is a reboot of the original series. Main character Vash the Stampede gets a nice makeover to fit with the times, ditching his 90s boy band spikes for a wavy blond undercut. His trademark gun, previously a silver six-shooter, now sports an eight-shot cylinder with a gunmetal gray finish.
Here's everything you need to know about the Trigun Stampede anime, including its story, release date, VA cast, trailer, and status of the manga and other adaptations.
What is the story of Trigun?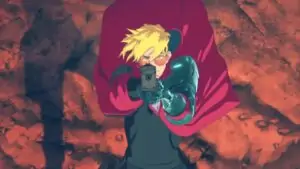 Trigun is a Space Western anime and manga series written and illustrated by Yasuhiro Nightow. The story follows a gunman named Vash the Stampede who has a $$60 billion (double dollar) bounty on his head.
Vash is part of the human-like Plant race that is tapped as an energy source by humans. As sentient Plants, he and his older twin brother, Knives Millions, were discovered aboard a spaceship by crew member Rem Saverem, who became their caretaker.
Rem and the boys part ways as the ship crashes due to an unknown accident. Rem sacrifices herself to help evacuate the rest of the passengers and the twins to a safe planet.
As an adult, Vash wanders the planet as the infamous "Humanoid Typhoon" because of the supposed destruction he causes in every town he visits. In reality, the chaos is actually caused by the bounty hunters that follow him.
Status of the manga and other adaptations
The original 22-chapter Trigun manga was published from 1996 to 1997. The sequel Trigun Maximum had a longer run of 102 chapters from 1998 to 2008.
Madhouse created the first anime adaptation in 1998 which had 26 episodes. Madhouse went on to produce the Trigun Badlands Rumble film in 2010.
Production details of Trigun Stampede
The Trigun Stampede anime will be produced by studio Orange, known for its animation work on Beastars and Land of the Lustrous. Kenji Mutou, who has worked with Orange on the two aforementioned anime titles, will be directing the series.
Kouji Tajima will lead character design and concept art. Tajima's previous works include the two live-action Attack on Titan adaptations and the GANTZ:O film.
---
---
VA cast of Trigun Stampede anime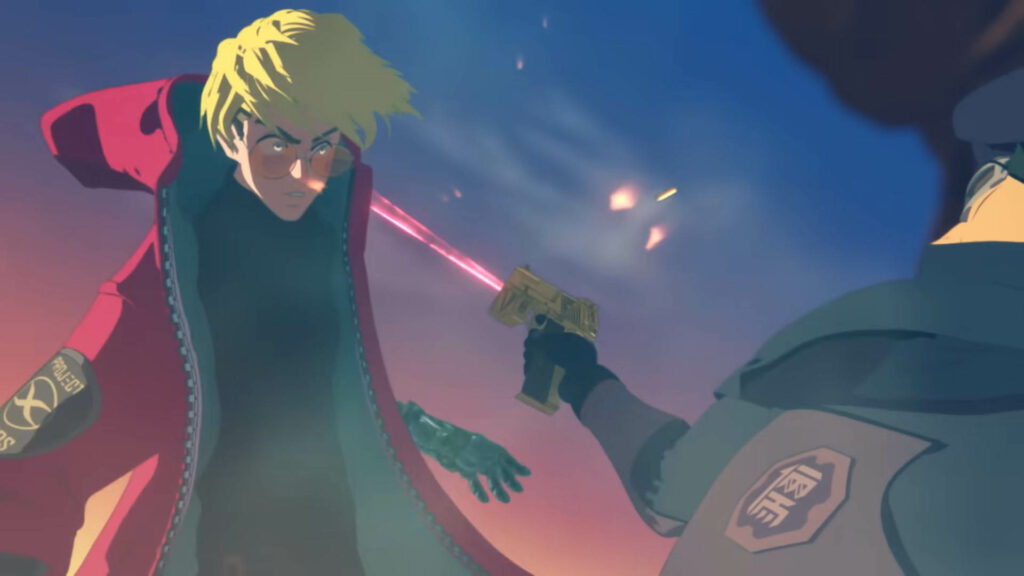 Here's the official VA cast of Trigun Stampede as of the time of writing:
| | |
| --- | --- |
| CHARACTER | JP VOICE ACTOR |
| Vash the Stampede | Yoshitsugu Matsuoka |
| Knives Millions | Junya Ikeda |
| Rem Saverem | Maaya Sakamoto |
| Young Vash the Stampede | Tomoyo Kurosawa |
| Young Knives Millions | Yumiri Hanamoru |
Release date of Trigun Stampede anime
Trigun Stampede began airing on January 7 and releases episodes every Monday at 6 a.m. PST | 2 p.m. GMT | 10 p.m. GMT+8.
---
---
Follow ONE Esports on Facebook and Twitter for more anime news and stories.
READ MORE: The Solo Leveling manhwa is an essential must-read for true gamers