Updated on May 4, 5:12 p.m. (GMT+8): Improved relevancy.
Let's face it, live-action anime adaptations are hit-or-miss for Hollywood producers.
You have the likes of Alita: Battle Angel doing CGI wonders to the original story, while less-than-favorable entries, such as Dragonball Evolution and its Canadian Goku, left many diehard fans disappointed.
But what if we could actually have our favorite characters play themselves in real life?
This stop motion animation looks like a live-action anime of Dragon Ball Z's Goku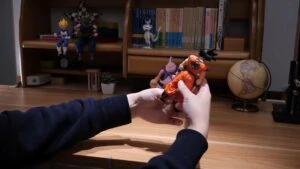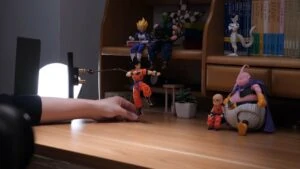 YouTube animation channel Animist released an eight-second stop motion clip of Goku practicing martial arts with his Dragon Ball Z buddies.
Animated by Misaki Yamanaka and edited by Rio Kasubuchi, the Goku clip turns the ordinary plastic figure into a living, breathing character with moving body parts and quirky expressions.
As Goku flips in the air and poses with his optimistic smile and open palm, the inner shonen fan in me could envision it as a real interval scene in a regular episode of Dragon Ball Z.
While the final product looks as clean as his iconic uniform, the process of making the Dragon Ball Z character look and move like he's in a live-action anime was long and arduous.
---
---
How Animist brought Goku to life
As a single-take sequence, it was important to make sure Goku looked the same in each frame. Misaki Yamanaka mentioned that he couldn't "forcibly move" the figure because its joints allowed only for minimal movement. Small details like his sleeves and belt could also ruin the continuity of the clip if not accounted for.
After a few test runs of handling the character, the animator took out his stop motion stand and articulated the figure for countless frames, even trying out multiple hand and face variations to add some life to the clip.
When it was time to edit, Rio Kasubuchi went frame-by-frame in Adobe After Effects and edited out the surroundings, including the stand that held the figure up.
Animist's latest animation is only a few seconds long, but this could be the next big step. Just imagine Fantastic Mr. Fox, but with ki blasts, uncapped power levels, and a dragon that resurrects people.
You can watch the full clip of the stop motion animation and how it was created down below:
---
---
Follow ONE Esports on Facebook for more anime news.
READ MORE: Who is Canute in Vinland Saga? Story, personality, and first appearance