While the desire to drink bleach has decreased for fans nervously waiting for the premiere of Thousand Year Blood War, there's nothing wrong with cracking open a cold one with the boys.
Coca-Cola Japan is releasing a limited-edition tie-in soda ahead of the anime's release on October 10. The flavor will be part of the Zero Sugar lineup, named "Soul Blast"—guesses on what it actually tastes like—and will be available for JP¥140 (about US$1)
It's billed as "Action Flavored," where drinkers can "awaken the strongest version of themselves." What doesn't kill you makes you stronger, after all.
---
---
Where can you get the exclusive Bleach soda?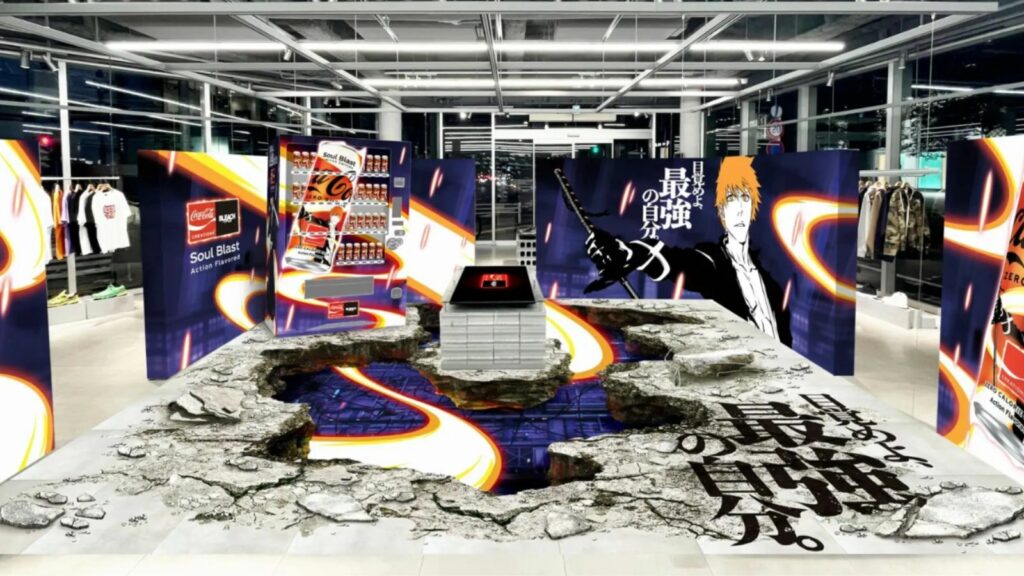 The soda was first available for purchase from October 7 in a specially-themed pop-up store at the atmos Shinjuku shopping center. There's merch available for sale, as well as a vending machine with Ichigo Kurosaki's voice (Masakazu Morita)—presumably thanking you for your bravery.
But starting from October 10—the same date as the TYBW premiere—the soda will be available throughout Japan. If you are in the area, this might be the time to pick one up yourself.
While it would be difficult for the rest of the world, to procure the limited-edition drink, audience can try the interactive AR (augmented reality) experience where you get to blast purple orbs with a can of Coke.
There's also a character quiz in Japanese—though it works generally well when translated. The quiz recommends some characters (personalities) that you might work well with, which seems prime for shipping wars.
READ MORE: Every reason to get hyped up for Bleach: Thousand Year Blood War