Prepare for an epic collision of worlds as the beloved manga and anime series Demon Slayer will soon have its own Mario Party board game-esque Nintendo Switch game.
Aniplex Japan is publishing the Demon Slayer Mario Party-themed game, which will be released in 2024 in Japan.
The new Demon Slayer game is already generating excitement among fans, depicting a unique twist to Nintendo's popular party game.
Players will be immersed in a dynamic day-night cycle. By day, they'll engage in lively mini-games and competitions with friends. By night, they'll find themselves battling the menacing demons from the Demon Slayer series.
How the Demon Slayer Mario Party-themed game works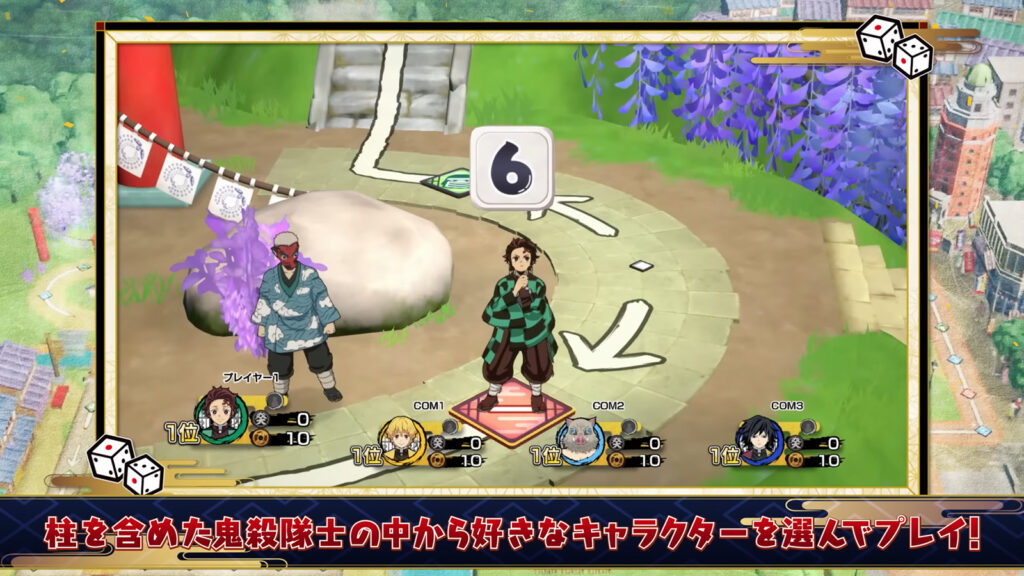 Demon Slayer: Kimetsu no Yaiba – Mezase! Saikyou Taishi! is a four-player party game where you and your friends engage in various mini-games.
Players can choose from a wide range of characters, including the series' main protagonists, Tanjiro Kamado, Nezuko Kamado, Zenitsu Agatsuma, and Inosuke Hashibira, along with the powerful Hashira in the Demon Slayer Corp.
Like in Mario Party, players will roll dice to move across the Demon Slayer board's tiles, where they'll encounter various challenges.
These challenges include mini-games like whack-a-mole, guessing which box Nezuko is hiding in, and a game that reminds us very much of Temple Run.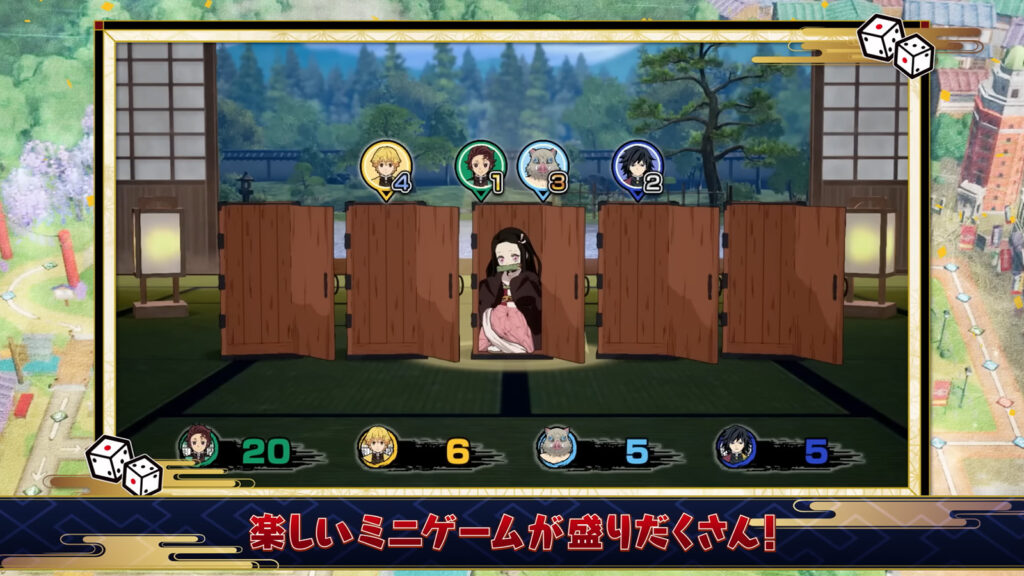 When night falls in Demon Slayer Mezase! Saikyou Tashi!, the atmosphere shifts as players are thrust into missions that mirror the intense demon-hunting action seen in the anime.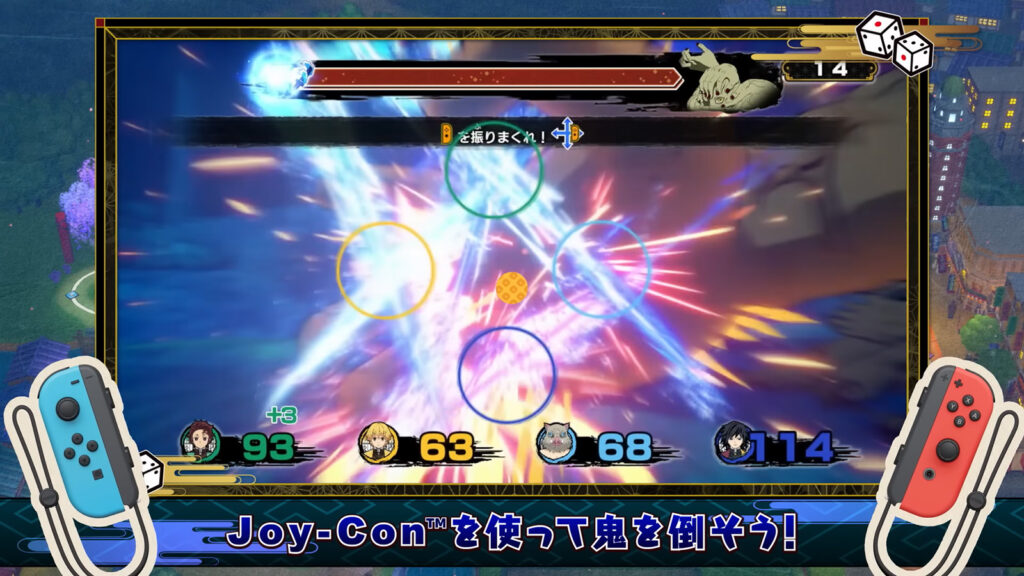 With the anticipation for the fourth season of Demon Slayer, titled the Hashira Training arc, at an all-time high and Mario Party's enduring popularity since its inception in 1998, this crossover venture holds immense promise.
At the time of writing, Demon Slayer: Kimetsu no Yaiba – Mezase! Saikyou Taishi! doesn't have an international release date yet.
You can watch the official game trailer below:
---
---
Follow ONE Esports on Facebook and Twitter for more Demon Slayer game news.
READ MORE: Who is the first demon in Demon Slayer?