Rockerboys and Netrunners are ready to take over Night City in Netflix's newest anime adaptation, Cyberpunk Edgerunners.
While Cyberpunk 2077 left many newcomers to the franchise disappointed, Edgerunners looks to reignite their interest with a new story under Night City's neon lights. The anime adaptation follows a bright-eyed street kid trying to navigate a future obsessed with body modifications, and his journey to becoming a certified cyberpunk.
Here's everything you need to know about Cyberpunk Edgerunners, including its story, release date, VA cast, studio, and trailer.
---
What exactly is Cyberpunk?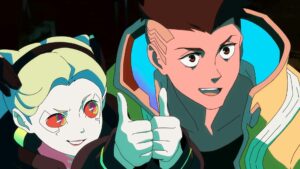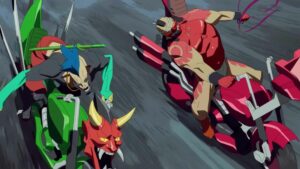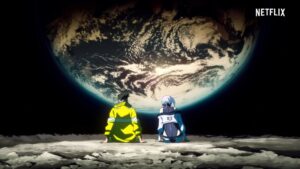 Cyberpunk is a subgenre of science fiction set in a futuristic dystopian world where advanced technology is juxtaposed with societal decay. Some examples of Cyberpunk stories include films like Blade Runner and The Matrix.
However, "Cyberpunk" is a tabletop role-playing game written by Mike Pondsmith. The game is usually referred to as either "Cyberpunk 2020" or "Cyberpunk Red" to distinguish it from the subgenre. Pondsmith was also a consultant on CD Projekt RED's 2020 video game that was based on the board game.
---
Story of Cyberpunk Edgerunners
Edgerunners is a 10-episode standalone series within the Cyberpunk universe that tells the story of never-before-seen characters, written and produced together with CD Projekt RED.
The show revolves around two main protagonists, David and Lucy. David is a street kid who is trying to make ends meet with his mother in Night City, while Lucy is an edgerunner, or mercenary outlaw, with a reserved demeanor and dreams of one day escaping to the moon.
David shares similarities with 2077's main character V, with both of them wearing a light-up bomber jacket and sporting an undercut with cyberware lines.
While not much has been revealed about the story, the teasers show David getting acquainted with Lucy when he joins a group of cyberpunks. In a separate preview clip, the group also encounters the Maelstroms, a violent gang that's obsessed with extreme body modifications.
---
---
Production details of the anime
Japanese studio Trigger will be producing the series with Hiroyuki Imaishi (Neon Genesis Evangelion key animator, Kill la Kill director) as the director. Masahiko Otsuka (Gurren Lagann episode director) and Hiromi Wakabayashi (Darling in the FranXX producer) will work with Imaishi as assistant director and creative director respectively.
Edgerunners' character design will be done by Yoh Yoshinari, who's known for his design work on Little Witch Academia.
---
VA cast of Cyberpunk Edgerunners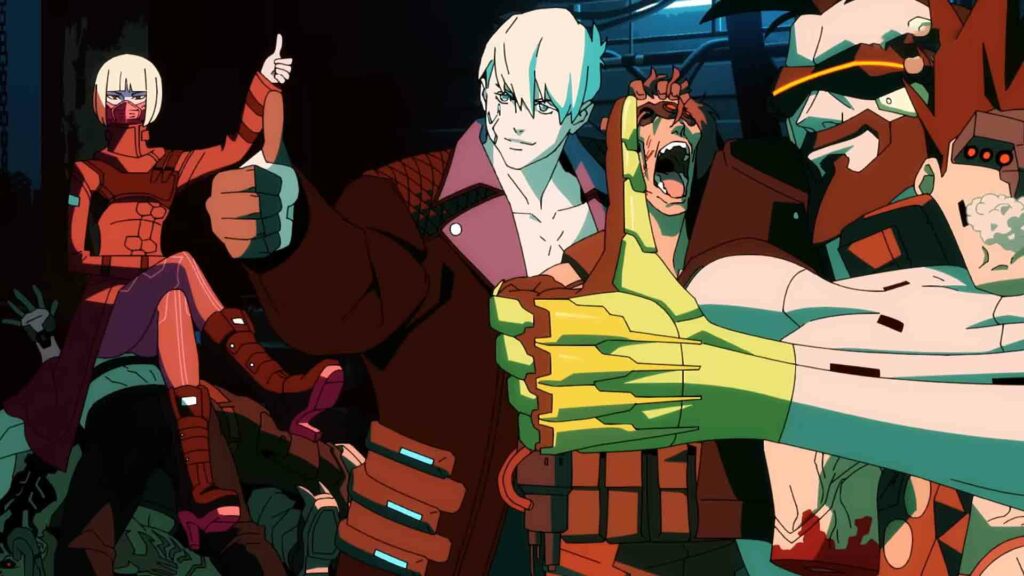 Netflix has yet to announce the official VA cast of Edgerunners.
(To be updated)
Release date of Cyberpunk Edgerunners
The Cyberpunk anime will air on Netflix this September.
(To be updated).
---
---
Follow ONE Esports on Facebook and Twitter for more anime news and stories.
READ MORE: A Cyberpunk 2077 anime series is coming to Netflix