Đỗ "Elly" Đạt is a popular name in Vietnam's mobile MOBA scene.
He played for Team Flash's Arena of Valor team before switching paths and pursuing a career in Wild Rift. He made the big announcement right after the SEA Icon Series Vietnam 2021, which came as a shock to many who have witnessed his journey as an AoV pro.
---
---
For the past year, Elly has been a dragon laner for FL's Wild Rift team and has learned the ropes of the game in a short time. Now, the rookie has two upcoming major competitions, where he'll be tested under pressure.
In an interview with ONE Esports, Elly shares his thoughts about the WCS Finals 2022, the upcoming 31st SEA Games, and all the preparations that he and and his team are doing in-between competitions.
---
Elly admits his relationship with Team Flash's Wild Rift roster was 'turbulent' during their first months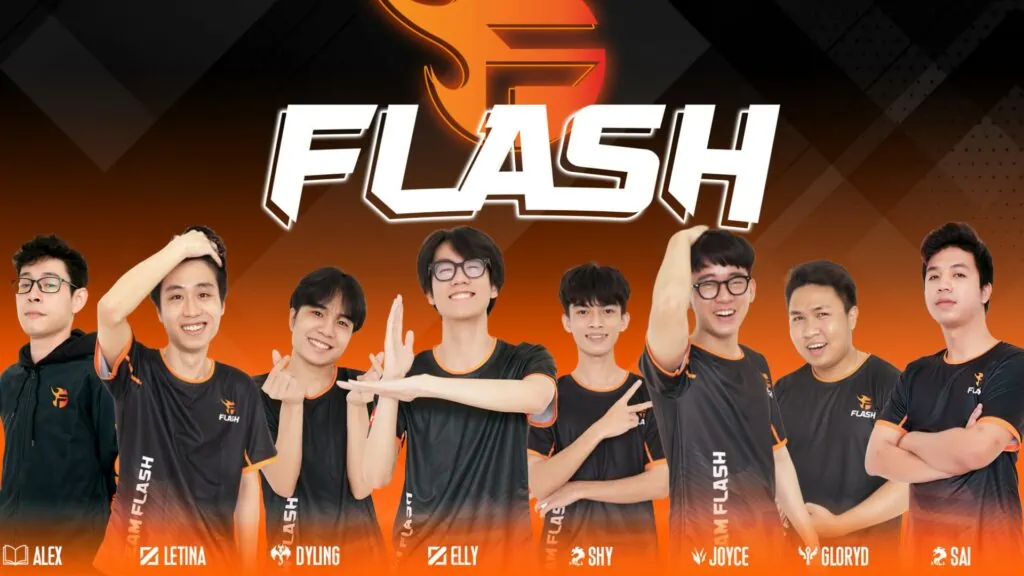 Elly admitted that his first few months with the team was quite rough, especially in terms of playing the game and synergizing with his new teammates.
This might be one of the reasons behind Team Flash's underwhelming performance during the 2021 WR season, where they finished last in local tournaments.
A year later, things are looking up for the Vietnamese team on the international stage.
"I am confident in myself that I can do it, and by believing so, all these difficulties that we experience will just quickly pass," he said. "The higher-ups also added more people to the staff, who are more experienced and competent in terms of skills and strategizing so that we would be able to overcome any initial difficulties."
After successfully getting a ticket to represent Vietnam in the upcoming 31st SEA Games, Team Flash also won the WCS Vietnam Championship, defeating Cerberus Esports with a clean sweep 4-0. The players are gradually improving themselves to become a more globally competitive Wild Rift team.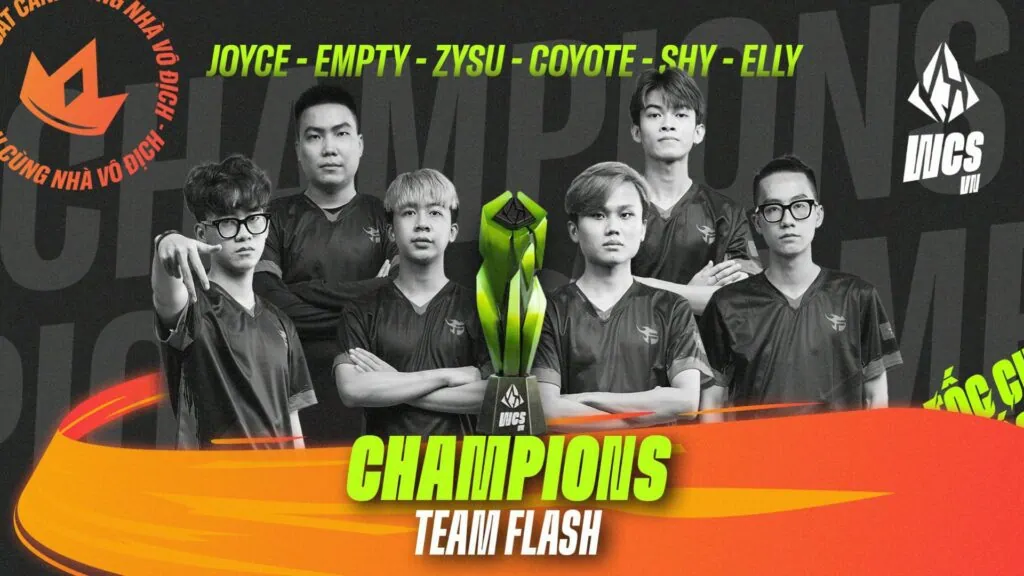 Elly also revealed the secret to their huge improvement this season.
"We have gained trust among each other, demonstrated our individual techniques, and proven our own abilities," he explained. "Everything has become smoother and better. Compared to the Team Flash in the past, we are now more experienced."
---
---
Team Flash's preparations for their upcoming battles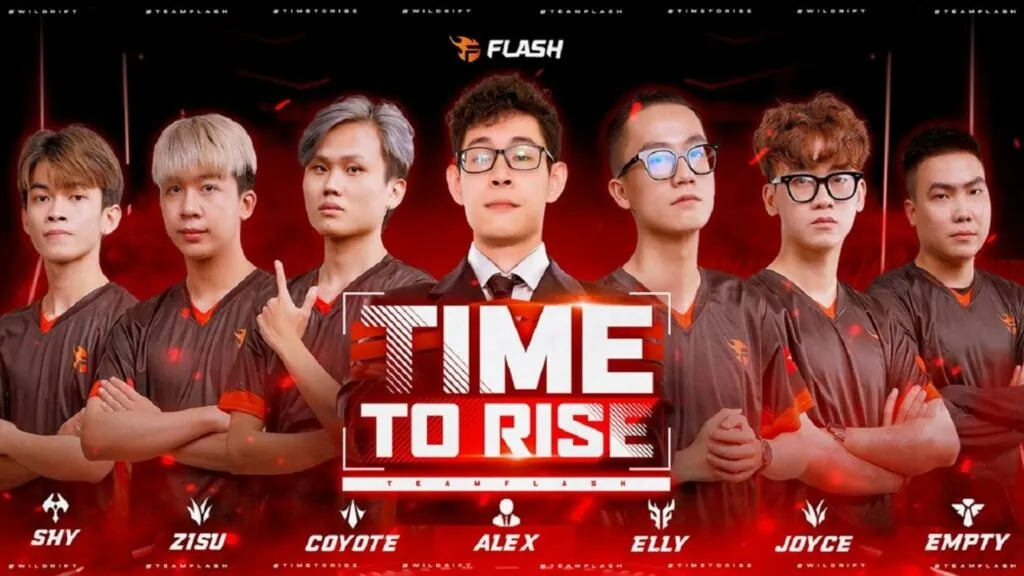 Two big tournaments await the Vietnamese team — the WCS Finals 2022 on April 26 and the 31st SEA Games on May 15.
Their schedule and training will become extremely heavy and stressful since both competitions will be taking place almost simultaneously. The team will not only have to allocate their time to train their minds and discuss strategies, but also spend their energy on interviews, promotional videos, and social media content.
Their schedule will surely be "overloaded," so the quality of their practice sessions might be sacrificed during this time.
"Personally, all the interview schedules will be pushed to the morning and all the filming will take place during the weekend," he said. "At least with this arrangement, everyone can still work, however, the time to rest will be less. Not everyone can follow this busy schedule."
Win or lose, their experience at the WCS Finals 2022 will serve as a practice for them for the SEA Games.
A great opportunity awaits the Vietnamese team at the WCS Finals after directly qualifying for the Playoffs. Team Flash will face off Fennel Adversity, Buriram United Esports, and more. If they bag the championship title and snag a ticket to the first Icons Global Championship to be held in Madrid, Spain, it will be a huge confidence booster for them to win the SEA Games gold medal.
Elly strongly believes that whoever adapts faster in Wild Rift's ever-changing meta will achieve more in the long run. He is confident in Team Flash's versatility and strategies to adapt, and that they will be able to gain more impressive achievements.
"If we get the SEA Games gold medal and we get a good ranking at the WCS then this will probably be a good stepping stone for the Wild Rift scene in Vietnam," said Elly.
The WCS Finals will run from April 23 to May 8. The top four teams will advance to the Wild Rift Icons Global Championship, taking place in Europe this summer.
---
Follow ONE Esports on Facebook for more Wild Rift news, guides, and highlights.
READ MORE: Wild Rift analyst Kaisaya reveals why this comp has the highest win rate