As I scrolled through the teams that qualified for the inaugural Wild Rift Southeast Asia Championship 2021, something caught my eye. Something so unexpected that I had to go over a few times to make sure I wasn't dreaming.
"Looking For Daddy? Is that an official pro team name?" I gasped.
Sitting in the row below Looking For Daddy, I spotted another two outstanding Play-In teams named QwQ and Banana.
Swelling with bewilderment, shock, and awe, I immediately messaged my entire ONE Esports editorial team to show them this incredible find, and of course, more importantly, reached out Riot Games to find out more from the teams themselves.
Don't (╯QwQ╰) for me Argentina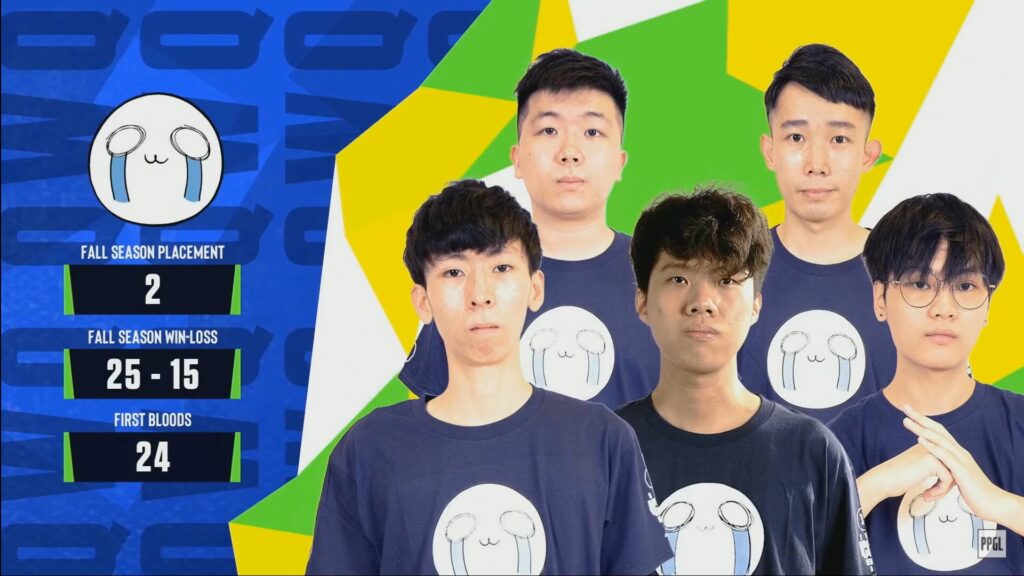 What do you get when you put five men in jerseys with a large, round, crying face print across their chest? Cuteness overload. And some chuckles.
A variation of internet emoticons QQ, T__T, and :'(, pro team name "QwQ" represents a sad emotion. According to the Hong Kong based team comprising HoTin, Tommy, CLj, CoooL, and ButJai, it's an original idea that came from one of their players.
"This crying face resembles the expression we encounter from winning and losing in Wild Rift," explained team QwQ. "Whether it's an emotional win or a total stomp, it's what we feel."
"We want everyone to have this face whenever they open and play Wild Rift."
---
---
We're going bananas over this pro team name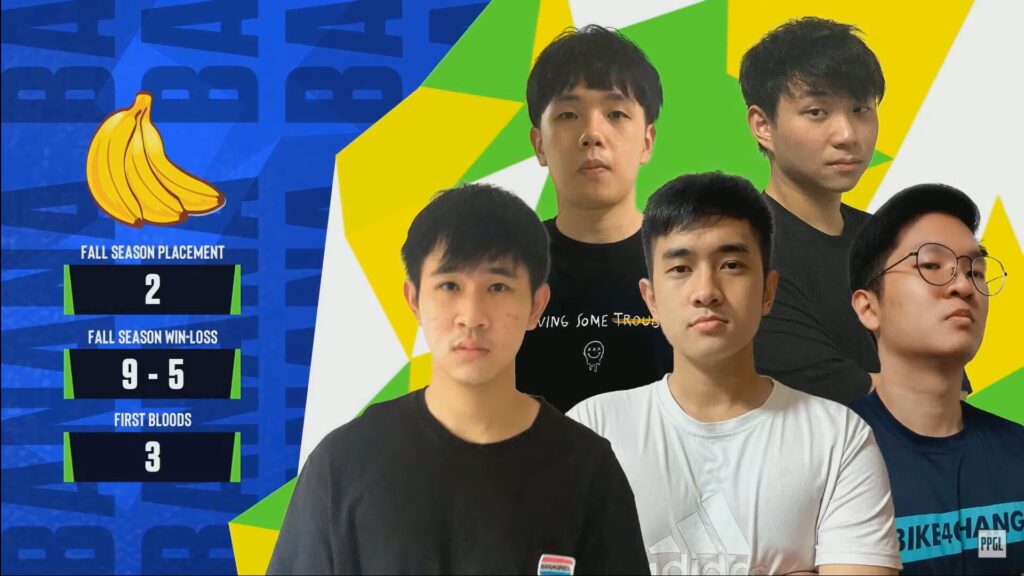 From the heart to the stomach, Wild Rift pro players not only feel the depths of victory and defeat, they also need sustenance to keep their energy up during the Wild Rift Southeast Asia Championship.
When this group of former League of Legends turned Wild Rift pros — iNitrogen, Vendetta, Soul, TaiLeS, and ScarletPetal — got together to compete in the Icon Series, they needed a team name urgently.
At that time, Baron laner Wong "iNitrogen" Jingkai just so happened to be eating a banana, a staple fruit that's available all year long in tropical Singapore.
And so in their WhatsApp group, he suggested the name "Banana", and proceeded to ask if anyone had any objections.
No one did, and the rest is history.
'Looking For Daddy' is the best team name to ever exist in esports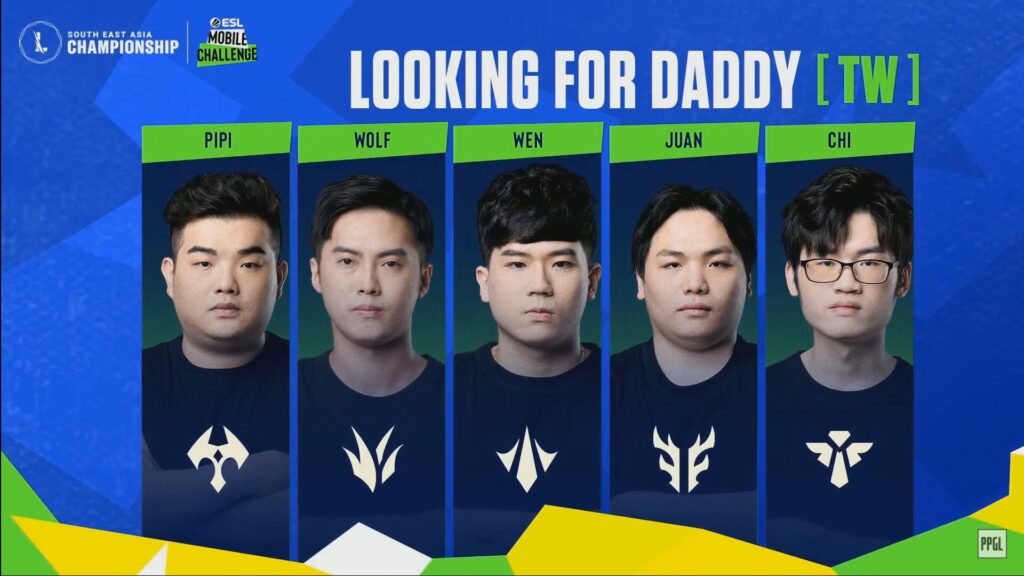 While the Wild Rift Southeast Asia Championship isn't a competition between team names, we still have to give it to Looking For Daddy for their creativity.
The roster was previously part of another esports organization in Taiwan. After their contracts expired, PiPi, Wolf, Wen, Juan, and Chi chose to stick together to compete even though some of the members are juggling fulltime jobs.
"We hope this team name can help us to find a new cooperation company, esports club, or sponsor in the future," said team Looking For Daddy. "We usually refer to sponsors as 'daddy' (乾爹) in Taiwan."
It seems like no matter the language, Looking For Daddy is truly a universal phrase that everyone understands in every context.
Catch all the Wild Rift SEA Championship action live on PPGL's YouTube channel.
READ MORE: Every team qualified for the Wild Rift SEA Championship 2021