X10 Patiphan Chaiwong will unfortunately not be playing for VCT Stage 3. SEA's breakout Valorant star announced that he will be taking a temporary break after suffering a wrist injury that has rendered him unable to play for a few months.
Patiphan's wrist injury is chronic, and it even affected him on the Valorant world stage during VCT Stage 2 Masters Reykjavik.
---
X10 Patiphan played through Masters: Reykjavik with wrist injury
"I've had tendon pain for six or seven months already, it's been sore the whole time," X10 Patiphan shared with ONE Esports Thailand.
He said that he's seen both a doctor and a physiotherapist who works in esports, and they've prescribed medication to help with the pain. They will be present throughout his entire recovery period.
"The medicine reduces the pain, but it doesn't go away," said X10 Patiphan. "I'll need proper rest to recover fully, and that means no wrist movement at all for about two months."
While he pushed on for as long as he could, especially during Masters: Reykjavik, Patiphan's wrist injury reached its limit.
"I always resisted resting because I really wanted to play. When I don't compete, I feel bad and I force it," shared Paitphan. "I just took medicine to lessen the pain, and that probably made it worse. This time, I need to rest. If I keep doing this, I might not be able to play ever again."
---
---
How Patiphan's wrist injury affects X10 Esports at VCT Stage 3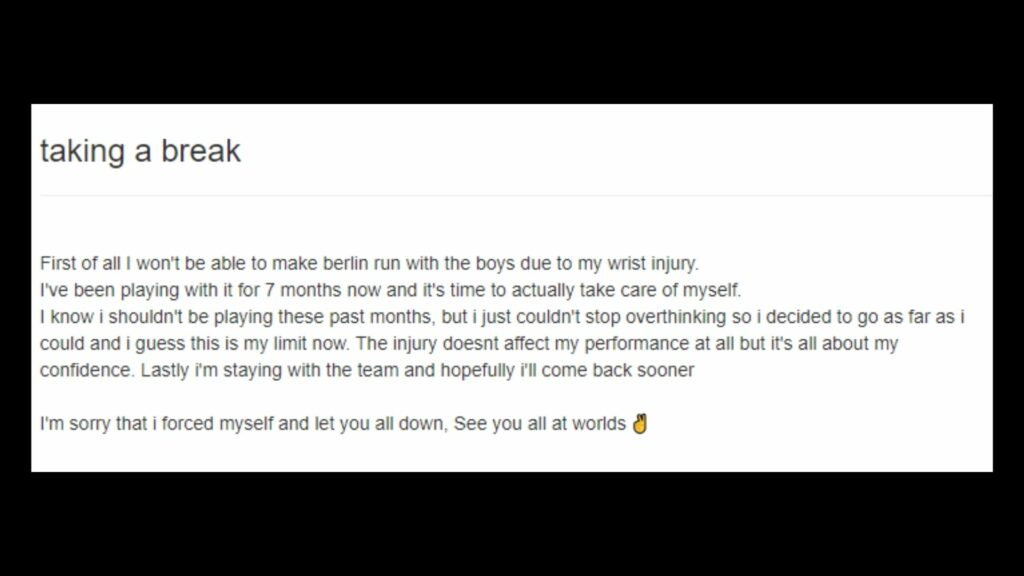 Patiphan's recovery period encompasses the entirety of VCT Stage 3, including VCT Stage 3 Masters: Berlin.
"Honestly, I really want to play for VCT Stage 3, but I need the break and so I can go play again at the end of the year," shared X10 Patiphan.
Other Valorant players have sent their well wishes, including Liquid Adil "ScreaM" Benrlitom and Patiphan's Stage 2 Masters dance partner Fnatic Jake "Boaster" Howlett.
Patiphan says he's staying with X10 Esports, and is determined to come back stronger at the Valorant World Championship at the end of the year.
Meanwhile, X10 Esports are currently in the lower bracket of the VCT Stage 3 Challengers Thailand. X10 Esports' Coach Yuttanagorn "Zeus" Kaewkongyai has stepped in to cover for Patiphan while he recovers.
READ MORE: VCT NA Stage 3 Challengers 1 Main Event: Schedule, results, where to watch