Riot Games has finally teased the next batch of Valorant gun skins with YouTube channel HITSCAN. The gun skins will be officially titled Celestial and GO and will also feature new gun buddies and melee weapons.
The Celestial skin will hone into the Lunar New Year and provide a moving scenic landscape across the Judge, Phantom, Bucky, and Ares.
On top of its dark blue and bronze paint job, players will get to see a glowing sun amongst waves, clouds, and mountains, all while shooting stars fall in the background. You'll also see the gun subtly change in color depending on where the sun is.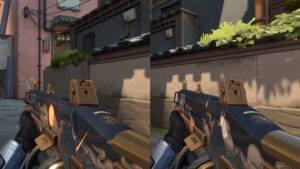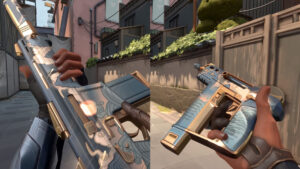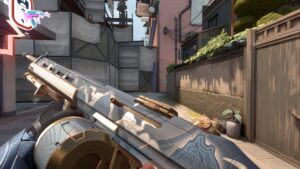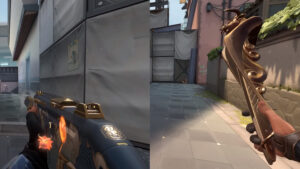 Along with the guns, the Celestial bundle will include an ox-shaped melee fan that has upgradable animations and a cute ox gun buddy that glows red when you shoot.
---
---
Inspired by the stylings of anime and manga, Valorant's GO skins will feature cartoonish artworks of your favorite agents. In Volume 1 of the skin line, the first five agents will take a weapon suited to their playstyle:
Reyna: Phantom
Killjoy: Spectre
Cypher: Guardian
Sage: Ghost
Jett: Melee kunai weapon (with upgradable animations)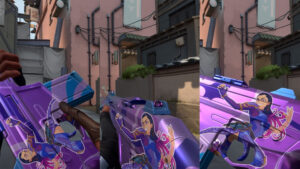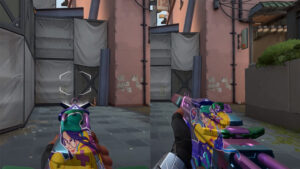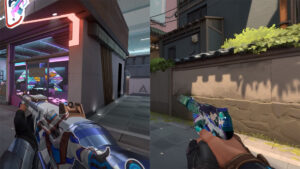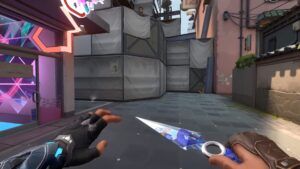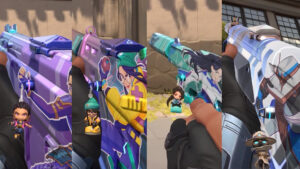 To make the skins come to life, the developers engineered the agent designs to seeming float inside the gun without being distorted from the gun's angled surfaces. Even on inspection mode and ADS, the gun will automatically reposition the skin graphic to face the user.
Along with the gun skins, players will also get their hands on chibi gun buddies, artwork sprays, and profile cards that are specific to each character so if you're a fanatic about a certain agent, you can don their look onto everything you own.
You can check out the full reveals down below:
READ MORE: Subroza has spent a small fortune on Valorant skins